In an event in New York, Samsung has launched its much awaited flagship S8 and S8+ phone today.  Together there was an event there in London. There have been a lot of speculations about the much hyped device Samsung S8, among which all of them comes true including display, dual edge screen, Size and digital assistant Bixby. Samsung Galaxy Unpacked 2017 event was live streamed in their official website. Almost all of the world medias and tech websites were there.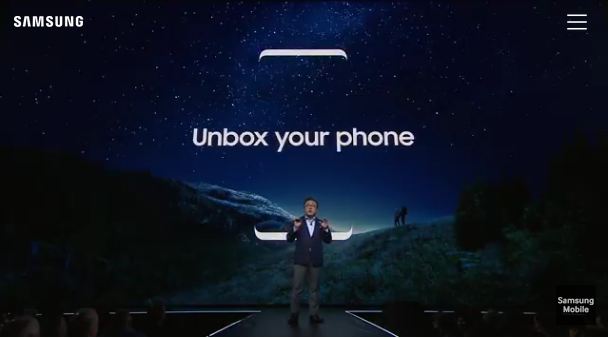 They even talked of the evolution of a phone from a simple design primitive phone to this new era phone. Samsung says they have learned a lot from the Note 7 mishap last year. They repeatedly mentioned of the revolution of phone experience with stunning looks, quality, safety and craftsmanship. They mentioned of feeling great for millions of people using their Galaxy phones to use it as a gateway for smart devices and powerful equipment at work.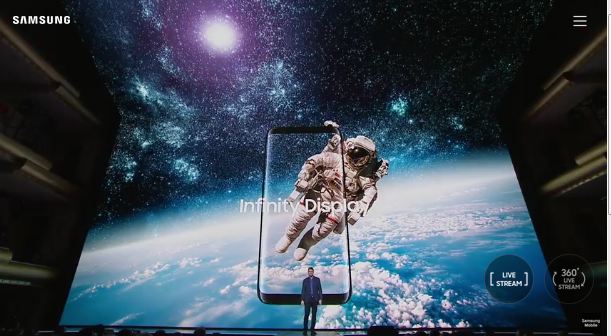 S8 and S8 plus with infinite display.
S8 and S8 plus includes 5.8 and 6.2 inch infinity display with immersive experience, crisp colors. They have higher screen to body ratio. Actually you cannot find out the end of the phone screen due to the dual edge screen. The bezels are gone out, meaning more screen letting more freedom to multitask and less scrolling.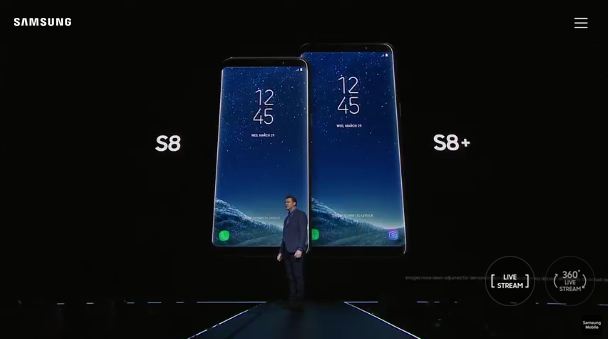 The phones are IP68 water and dust resistant. The phone is made up of 10 nm processor which includes 10 thousand transistor in a single hair. The processor is very fast, powerful and efficient in saving power as well. The two versions of phones are with Snapdragon 835 processor or Exynos processor. Phone comes with 4GB RAM and 64 GB memory.
Camera
Regarding the camera, the speculation of dual rear cameras did not come true. So there is only single 12 MP rear camera with F 1.7, which is a disappointment to many.  Front facing camera is 8 MP with screen flash feature.
Biometric
The phones supports wireless charging. For the bio-metric security, the phone includes iris scanner, face recognition. So there are multiple ways of entering into phone from fingerprint scanner in the back, iris scanning, face recognition or pattern recognition.
Samsung Pay and Bixby
Samsung even introduces Samsung pay to use it as debit or credit card. As promised, Samsung changes the way we interact with our phone: Bixby is a new intelligent interface that learns, evolves and adapts with your experience. You can even search images, landmarks, shop online, translate language. There is a separate button for the bixby assistant.
As there is no bezels in the bottom, the invisible home button is still there below the infinity display. Samsung did not take out the standard 3.5 mm Audio jack. Due to the Note 7 mishap, they did not bump up the battery specs, so its 3,000 mAh and 3,500 mAh battery in the phones.
Here is a first look of Samsung S8 video by The verge.
The phones will be available from April 21st. The phones are priced at USD 750 and 850 $ respectively. There are no words from our very own Samsung Mobile Nepal for the availability here in Nepal and the price. We will update once it is known from them.
They even launched Samsung new gear 360 and they handed the gear 360 to have the first experience. All of them captured the 360 video of the event then to post in their social media later.
The event was much more grande with very interesting presentation for each of the features and services.