Suren J. Amarasekera has been appointed as the new Managing Director of Ncell Private Ltd., the leading private GSM mobile service provider of the country.
The Board of Directors of Ncell Private Limited appointed Suren J Amarasekera as its new Managing Director as Simon John Perkins will be moving to his new role at Axiata Head Office supporting the South Asia operations.
Amarasekera brings with him 25 years of extensive experience in the telecommunications industry, including nine years of CEO experience and 16 years of senior management experience in globally renowned telcos such as Singapore Telecommunications Ltd. (Singapore); Sri Lanka Telecom's Mobitel (Sri Lanka); Maxis Berhad (Malaysia) and Aircel Limited (India).
 Amarasekera brings 25 years of telecommunications industry experience
Focus is on building Ncell brand  for the love of customers, and contributing to  the vision of Digital Nepal
The Board of Directors of Ncell expressed of their delight for having Amarasekera as the new Managing Director at Ncell. With his extensive telco experience in globally reputed telecom companies, the Board is confident that Ncell will achieve new milestones under his leadership. Which includes digital inclusion for the overall advancement of the country.
The Board of Directors thanking Simon Perkins, stated that his leadership has been a key contributor in transition. He has made an outstanding contribution to Ncell.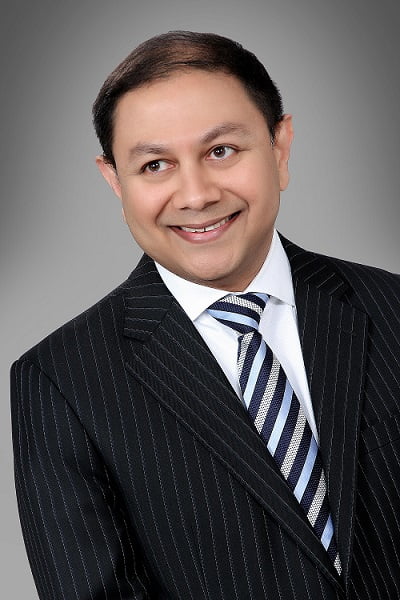 "I am proud to have been given this opportunity. I am looking forward to joining Ncell and build on the brand to be one that is loved by its consumers, while contributing in the vision of Digital Nepal and delivering on Axiata's vision of Advancing Asia," said Suren J. Amarasekera, the newly appointed Managing Director of Ncell.
Previous experience of new Ncell MD
Until joining Ncell, Amarasekera has functioned as Strategic Projects Director in Axiata Group Berhad, Corporate Headquarters in Kuala Lumpur, Malaysia, focusing on key group initiatives across its South Asian operations in Bangladesh, Nepal, Sri Lanka and Pakistan.
Earlier, from 2014-2017, Amarasekera functioned as the Chief Enterprise Officer of Aircel Limited with all-India P&L responsibility for 4G/LTE Services, Enterprise, Wholesale and Carrier Businesses. He, prior to joining Aircel, functioned as the Joint COO of Maxis Berhad, Kuala Lumpur, Malaysia, where he steered Maxis to be the first to commercially launch 4G in Malaysia. While with Maxis Berhad, he also served as Board member of Bridge Alliance, a leading mobile alliance of 37 leading operators serving over 750 million customers.
Prior to that, Amarasekera had spent over 13 years with SingTel, Singapore. There he assumed several senior management positions. Thereafter he spent 6 years as CEO of Sri Lanka Telecom's Mobitel where he lead the company to becoming the undisputed number 2 ranked in a fierce 5 operator market.
Amarasekera thus possesses the strong cultural adaptation skills with in depth multi-market work exposure to steer Ncell to the next level.
Academic qualification of new Ncell MD
Amarasekera holds a Bachelor of Science and Masters of Science in Computer Systems Engineering from Syracuse University, New York, USA. He also holds a Master of Business Administration from University of Chicago, Booth School of Business, Illinois, USA.