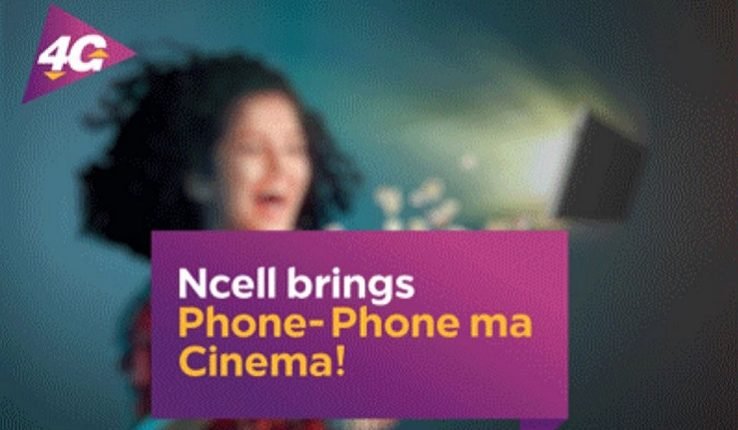 Ncell launches iflix for movie streaming, free unlimited offer* for 3 months
Ncell has launched movie streaming service with iflix in Nepal. Earlier they have teased their offer "phone phone ma cinema" and this is how they launch the offer now. Ncell has partnered with world wide popular entertainment service iflix to bring the "phone phone ma cinema" offer in Nepal. They have also provided free unlimited streaming for three months with Ncell iflix offer.
What is Ncell iflix offer?
iflix is the internet TV service which enables its users to watch popular HD movies and TV shows on their smartphone on the go. iflix has huge online library of popular movies and TV shows from Hollywood and Bollywood and other regions from which users can choose to watch. iflix stream top quality TV shows, movies and more over the Internet and you can watch them on your phone, laptop, tablet or TV anytime, anywhere. The Videos from iflix app can also be chrome casted to bigger TV screen and can be downloaded in app to watch it later offline. They say it is an awesome way to watch your favourite movies and shows right on your smartphone on the go.
Now the iflix service has reached Nepal in partnership with Ncell and they are providing free unlimited streaming for three months but only at night. See below for the details.
Ncell iflix offer
With the Ncell iflix offer, Ncell customers can access unlimited world class service free of cost for three months, starting from Thursday (Oct 12, 2017). The free service is for the night period from 12 am to 5 am only using Ncell data. They can even download the contents (videos or movies) to their phones for offline
watching later.
Additionally, Ncell 4G users can access 2 hours of free iflix streaming for the period 5 am to 5 pm.
Charge for Ncell iflix movies
Apart from the free offer, you can buy 1 hour video pack for Rs 50 (inclusive of taxes) to stream movies and more on iflix. If you want to watch more, you can take the hour pack as much as you can.
How to use iflix service in Nepal?
To use the iflix service, you need to have an iflix app and access free for night or using some hourly packages.
You can easily get iflix on your device by using the process in steps below:
1. Connect to your Ncell network in your device.
2. Download iflix from App Store / Play Store in iOS or android and open the app or go to iflix.com.
3. Sign up and click on "ACCESS NOW" and then you can access iflix content in your phone.
To take the one hour pack of Ncell iflix service streaming, you need to dial *17137#.
Customers can connect up to 5 devices in your iflix account. It could be your TV, phone, tablets, desktop, laptops. You can manage your list of devices under MENU > ACCOUNT > DEVICES. You can stream two devices at once.
Ncell says they are happy to bring such world class service to local customers here in Nepal. Iflix have already contents from  more than 220 studios and distributors. And iflix have got popular international movies and TV serials including Hollywood and Bollywood cinemas.
Are there are any Nepali movies in Ncell iflix?
Till now, iflix has a huge library of international contents plus some of them have subtitles in Nepali language. They are adding more Nepali contents with partnership with the content owners.
Tell us what do you think of the Ncell iflix offer.