Smart Telecom (Smart Cell) which has recently launched 4G service in Nepal is planing to add more new data packs and new services like FNF, loan. As before, they are going to offer their data packs in daily, weekly, bi-monthly (15 days) and monthly basis.
The new data packs that Smart cell is going to add, will be 
 Daily 500MB@ Rs31

 Weekly 2GB@ Rs146

 Bi-monthly 3GB@ 229

 Monthly 5GB@ Rs399
They are actually testing the data packs and it will be launched to public as soon as the test is successful.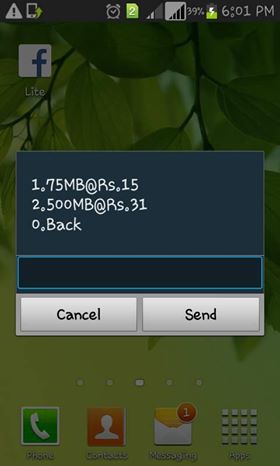 Currently they are offering the double data pack offer on 4G data and we can also expect the same for these new data packs. Smart Telecom has around 17 lakhs (1.7 million) costumers according to the latest MSI report from NTA. Their service is getting popular among people for cheap data packs and fastest 4G speed compared to other operators. As they have already launched their 4G service in Kathmandu, Lalitpur, Bhaktapur and Pokhara, we can expect the new data packs to be available soon.
Friends and Family (FNF), Loan and more in Smart Cell
Beside the data packs, Smart Cell is also known to test three new services. Among them, using Friends And Family (FNF) service, customer can make a  call at discounted or cheap rates to the numbers on their list. It is not known how many numbers will they provide. As other operators are providing 5 numbers, it could be the same for Smart cell as well. Another is Loan or Sapati service for which the option for Rs 20 and Rs 30 is known to be available. Finally, the redeem service through which customer can buy points using their main balance that can be used later to buy call packs, SMS packs and data packs. Above mentioned services are in testing period and we can expect these service to be launched in the beginning of new year 2018.
Blog written by Bishnu Pandey Siyari 4; Rupandehi, Nepal