Xiaomi, a brand for Smartphone and IoT devices has revealed a new Smart speaker with Artificial Intelligence (AI). The smart speaker is called Yeelight speaker, where Yeelight is Xiaom's subsidiary brand. Mi Yeelight speaker will be powered by Xiaomi's own AI technology in the Chinese market. Whereas for the Global version, it is powered by Amazon's Alexa.
The Smart speaker has six microphone to listen from all directions for the voice assistant. It also consists of a 2 watt loudspeaker, that can be accessed from 5 meter distance.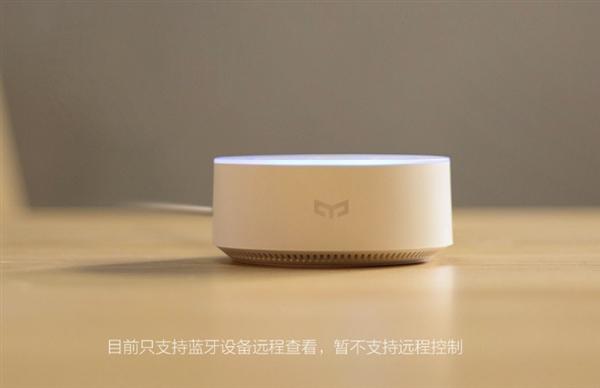 Specs of Yeelight speaker
Quad-core Cortex-A53 CPU
256 MB RAM
256 MB storage
5 meter range
360 degree voice commands
Echo Cancellation
Beam-forming
WiFi or Bluetooth connectivity
Price: 199 Yuan or 30 dollars or 3000 Nepali Rupee (by conversion)
The smart Yeelight speaker has dual AI system that can be used to control other Xiaomi IoT devices. Hence the device can act as a gateway for the IoT devices in your home.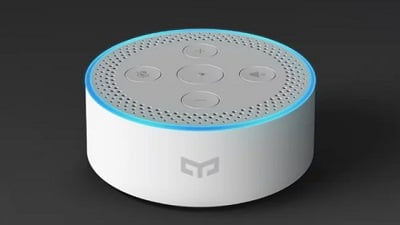 Price and Availability of Xiaomi Yeelight speaker
The Yeelight speaker is known to be available from Dec 31 through Xiaomi online stores. At first it will be in other markets like India, Singapore, e.t.c. Later it can also launch in other markets gradually. The price of Yeelight speaker is 199 yuan (RMB) which translates to 30 USD. In Nepali rupees, the price of Yeelight speaker comes to 3000 but it will be always more than that. Consider the device to be popular in Nepal, Yeelight speaker can also come to Nepal.