Nepal Telecom updates its official app with superb features
Nepal Telecom (NTC) has updated its official app with several new features. The new updated Nepal Telecom app provides information regarding NTC services like GSM, CDMA, PSTN, ADSL and more.
Now there is a provision of registering your account in the app. After logging on to the app, the customer will get the information about the balance available. It also provides the details of the package the customer has bought. Now, it also lets the customer buy several packs like data packs, voice packs and festival offers from the app itself.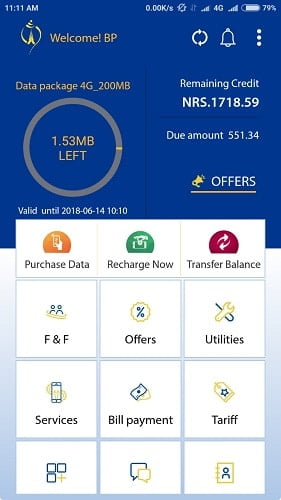 Using the Nepal Telecom app, the customer can even add 5 numbers for the FNF service. FNF allows the customer to make the call at a discounted rate. Read here for more info.
With the app, a customer can also do recharge and balance transfer. For recharge through cards, the customer can do it using a PIN code or the scanning feature. The scan feature is only available in the Android app. The app also allows gifting several packages to other Ntc customer.
The app also includes contacting several emergency numbers like 100,101, and 102 and customer care centers like 197, 1498 e.t.c. The tariff for several Nepal Telecom services is also included in the app. As known, they are going to add more features to the app in the coming days.
Download
Those who already have the app in their mobile gets the update for their apps. Whereas for new users, they can download the revamped app from the Google play store or the Apple app store. Click here to Downlink for Android phones.