Huawei, a leading multinational technology company based in China, has launched advanced intelligent vehicle components and solutions. On 20th April 2021, Huawei organized an event titled "Focused Innovation for Intelligent Vehicles" to launch HI products.
According to Huawei, intelligent automotive components are its long-term strategic opportunity. Thus, the next-generation intelligent components and solutions of Huawei include high-resolution 4D imaging radar, AR-HUD, MDC 810, and Huawei Intelligent Cockpit Solution, etc. 
Check out: 5G Network and Applications: Everything You Need to Know.
"Huawei Inside" initiative to upgrade driving experience 
Under the innovative "Huawei Inside" initiative, Huawei launched the HI brand. Accordingly, the "Huawei Inside" initiative was designed to develop intelligent solutions and components to integrate them with intelligent vehicles. 
As per William Wang, the President of Huawei's Intelligent Automotive Solution Business Unit (IAS BU), not only will the high-end intelligent vehicles upgrade the driving experience, but they will also transform the future of autonomous vehicles through innovation. 
Huawei aims to develop autonomous driving software so it is investing in building an advanced autonomous driving system. Similarly, with an investment of USD 1 billion and a team of 5000+ people, Huawei aims to work in Research and Development.
Check out: Huawei Explores 5G Innovations Beyond Telecom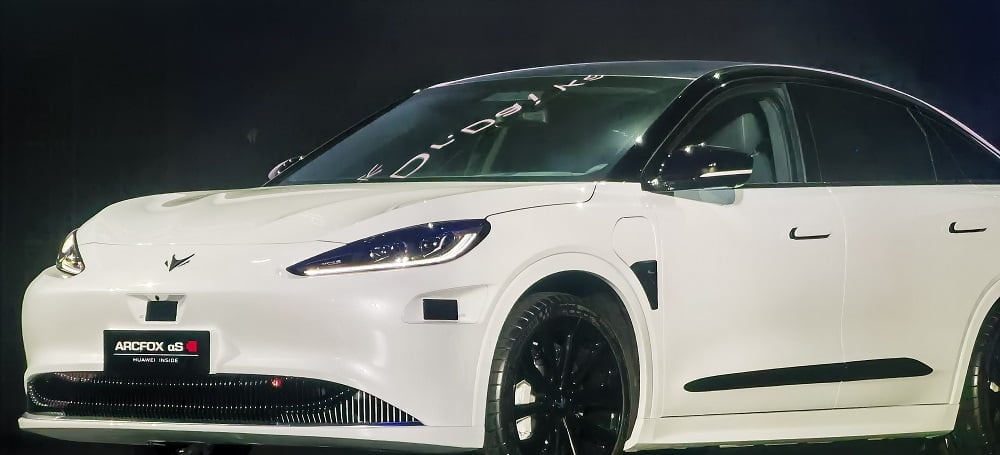 Huawei's autonomous driving solutions 
Huawei established an Intelligent Automotive Solution (IAS) BU that focuses on driving the transition from internal combustion vehicles to intelligent connected vehicles. Similarly, Huawei has created five major solutions that include intelligent cockpits, intelligent driving, mPower, intelligent connectivity, and intelligent vehicle cloud services. 
Intelligent Cockpit Solution:
Huawei has developed an Intelligent Cockpit Solution with an extensive application, software, and hardware ecosystems such as the Kirin head unit (HU) and the Cockpit Vision smart screen. Similarly, the Huawei Intelligent Cockpit Solution adopts the self-developed computing platform and HarmonyOS (cockpit) that provides users with desired services and functions through open collaboration with OEMs, tier-1 vendors, and app partners. Also, the cutting-edge technologies for the intelligent cockpit enhance the user experience. 
AR-HUD:
Huawei has rolled out a high-performance AR-HUD that has the ability to transform an ordinary windshield into a 70-inch HD screen. Similarly, it can intelligently adjust the projection area by tracking users' eye movements. 
4D imaging radar:
Huawei's 4D imaging radar is capable of detecting hidden objects with a large detection range. Furthermore, it maintains superior distance and velocity measurement even around ambient lighting and bad weather. With multiple radars, vehicles can enjoy a full-coverage 360° surround HD view. 
MDC 810:
The MDC 810 is a mass-produced intelligent driving computing platform launched during Auto Shanghai 2021. It includes the MDC Core and a complete toolchain that enables high-level autonomous driving functions such as Traffic Jam Pilot (TJP), Highway Pilot (HWP), and Auto Valet Parking (AVP). MDC 810 helps in uniting eco-partners with intelligent solutions. 
Huawei Octopus:
Huawei Octopus leverages massive data, HD maps, and advanced algorithms. It helps OEMs to build autonomous driving development capabilities from scratch, lower development requirements, and improve development efficiency. 
Huawei TMS:
Huawei TMS provides personalized applications to help OEMs build a thermal management system with optimal energy efficiency and superior experience. Moreover, Huawei's intelligent thermal management solution has seen improvement in energy efficiency, calibration efficiency, and user experience.
What do you think about Huawei rolling out a new set of intelligent vehicle components and solutions? Tell us in the comment section below.