Find out key ICT, and Telecom policies from the budget speech today for the FY 079/80.
The government of Nepal has announced its plans and policies for the next fiscal year 079/80. Finance Minister Janardan Sharma revealed the plans in the budget speech from the federal parliament today.
The announced budget totals expenditures of over NPR 1.793 trillion and includes spending for railways, digital public offices, social welfare, etc. Confirming the speculations, the government has also raised the salaries of civil servants by 15 percent.
Now, let's get to the compilation of the key plans and policies for the ICT and telecom sector beginning on Shrawan 1st.
Telecom service in mountain trails
The government will provide telecom services up to the bases of mountain peaks. The service will help to minimize the risks to the trekkers and climbers. The Finance Minister said the government will establish telecom services along the trails to the base camps next fiscal year. Also read: 4G users in Nepal
Toll-free to avert violence against women
To avert violence against women in public and private spheres, the government will provide a toll-free number. Besides, a policewoman cell and 24-hour helpline will be started for women in bus parks, airports, and other such areas that attract crowds.
Internet costs to lower down
In news that will delight many, Finance Minister Sharma announced the government's decision to lower internet costs in Nepal. He announced the decision to waive TSC by 3 percent on telecom and ISP service providers which would help lower internet costs. The decision will make the internet accessible and cost-friendly for all. In addition, more programs will come along to make telecom services accessible and more effective for all.  Check out: Nepal Telecom Could Reduce Data Costs by 20%
Smart electricity meter for all
The government will expand smart electricity meters beyond the Kathmandu valley. Meanwhile, poor families who can't afford one will get a smart meter for free. Households that only consume up to 20 units of power will also receive a smart meter for free.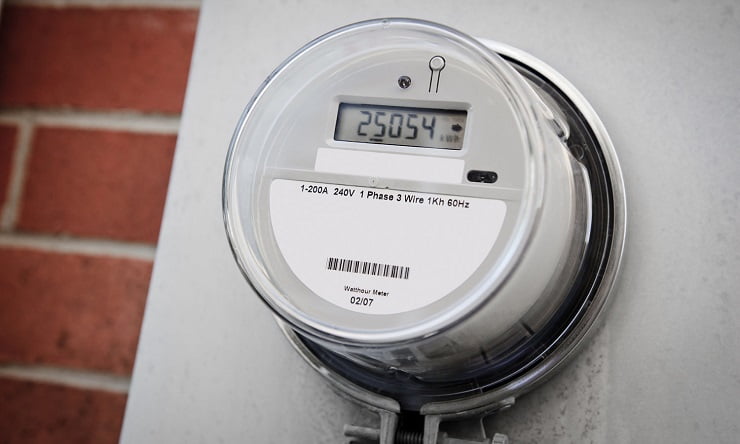 Broadband services to local bodies
All local bodies will have a high-speed broadband internet connection. Already, the project has reached a final phase with fiber connection installation on public offices. This project will continue next fiscal year.
Also read: NTA's Free Broadband Service Reaches 15 Thousand Centers
National Cyber Security Center
A National Cyber Security Center will be established. The institution will have the right to study and develop cyber security, promote it, and conduct digital forensic research.
He added it will be an advanced cyber security center adhering to the standard needs in the 21st century.
Datacenter projects to begin
Similarly, the government will start building data center infrastructures in Kohalpur of Banke and Khumaltar of Lalitpur. Likewise, feasibility studies will be conducted for a data center in Dharan, and an internet exchange center in Butwal.
Minister Sharma added that the government will upgrade National ICT Center and set up a disaster recovery center next fiscal year. Do read: Subisu Brings Modular Data Center into Operation
Digital banking
Starting from Shrawan 1st, all three government will perform their transactions through banking channels. Minister Sharma said digital payment will improve the quality of payment and security of the funds.
Online media to get welfare ads
In another policy, the finance minister announced that online media will also get social welfare ads from the government. Prior to this, only newspapers used to receive such ads.
Digitalization of Ministries
Additionally, the minister announced the digital transformation of all offices of federal ministries as per the Digital Nepal Framework. On the other hand, he said IT development will further continue work on the information highway, online services and digital transactions, data centers, etc.
Radio Nepal and Nepal Television to go nationwide
Promoting means of communication, the government aims to achieve 100 percent penetration of Radio Nepal and Nepal Television. Similarly, digital platforms and online television will come under stricter regulation.
Which ICT, Telecom policies have drawn your attention from the FY 079/80 budget speech? Do share with us in the comments below.