The government of India has stepped forward with the issue of implementing USB-C ports on all devices. The country's Consumer Affairs Ministry is scheduled to hold talks with the phone makers and other bodies to make up their minds on mandating a uniform charging cable.
Currently, different chargers are available for smartphones, tablets, and other devices. Accessories also come with support for various ports. However, this leads to confusion and inconvenience with different ports and their compatibility. Moreover, one cable type not supporting the other device is another reason calls are made for a uniform charging port.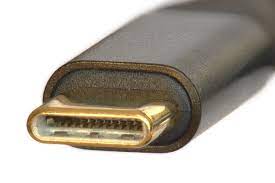 Earlier, the European Union also made USB-C ports mandatory for all devices in select member countries. The EU decided that union member countries need to use USB-C ports on all types of devices by 2024. The rule indicates that not just smartphones, laptops, tablets, digital cameras, and other devices must maintain the use of USB-C ports.
The decision might not affect Android users and OEMs as most Google-powered devices come with USB-C ports already. However, Apple could find it discomforting given that they use lighting ports on their devices, most notably iPhones. Anyway, the US phone maker has already teased the idea of dropping its signature lighting port already. So, India's decision might help expedite Apple to make a switch on all its devices sooner.
And this is becoming a trend as well. Android holds the second largest smartphone market in the world, and most of those devices come with USB Type-C. Now, many countries are also making legislation to require Apple to also launch their devices with the same port.
Also read: Demand for USB-C iPhones in the US After Europe Ruling
Why does India want a USB-C port?
India says using the same port USB-C will help in electronic waste management. But more crucially, it will help improve user access to all devices.
Due to devices coming with different ports, those who own different phones carrying separate ports find it uncomfortable to use ports for different uses. And they end up spending more to buy converters or other accessories. The mandatory rule to use the same type of ports could solve the issue once and for all.
What is your opinion on India's trying to mandate USB-C ports on electronic devices in the country? Is it for good or do you not want to let go of the lighting port on Apple devices? Do share in the comments below.