Dish Home has announced affordable internet packages as its Dashain offer for 2079. It brings a diverse range of internet packages at different costs for customers with varying needs.
The company's "Festive fiberNet" offer has brought a 200 Mbps high-speed internet package for just Rs 870 per month. If you want high-performance capacity at a cost-friendly offer, you might consider this deal.
If your demands are moderate, Dish Home has other options for you as well. There is a 75 Mbps package for Rs 595, a 100 Mbps package for Rs 687, and a 150 Mbps package for Rs 824.
If your bandwidth demand is high, you can consider a 250 Mbps internet package which comes for Rs 916.
| | |
| --- | --- |
| Dish Home Dashain Offer Packages | Cost |
| 75 Mbps | Rs 595 |
| 100 Mbps | Rs 687 |
| 150 Mbps | Rs 824 |
| 200 Mbps | Rs 870 |
| 250 Mbps | Rs 916 |
Also check out: Dish Home Fiber Internet New Plans & Price List
Dish Home Dashain offer | Get a high-speed internet package and a dual-band router for free
To complement the high-speed fiber broadband, the DTH/ISP company is also including a dual-band '5G' router in the offer. Read: 4 Reasons You Should Upgrade to a Dual-Band Router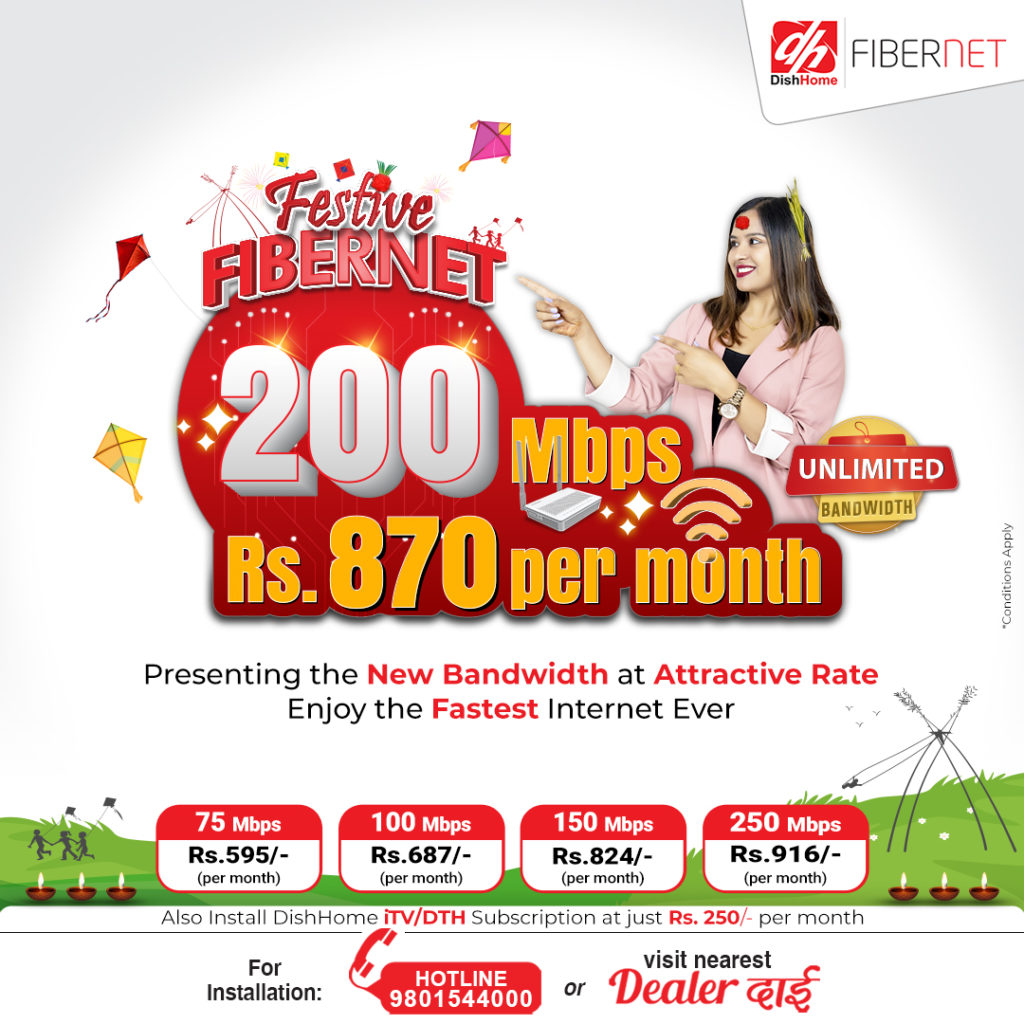 Do remember that the above offers are for internet packages only. If you want to add the digital TV service, you need to pay additional Rs 250. Dish Home's IPTV service iTV/DTH brings all the popular TV channels to your television set.
To subscribe, you can contact Dish Home Dealer Dai or call Hotline No. 9801544000 and enjoy the cheap internet deal of your choice.
To learn more, drop a comment below.