Many mobile phone users have started complaining about the unavailability of Smart Cell network from various parts of the country. Users mostly out of Kathmandu have expressed their frustration of not getting any cellular signals on their phones.
In fact, users said that they have failed to get Smart Telecom's signals for months. The private operator is already embroidered in due payment to the regulator Nepal Telecommunication Authority (NTA) with many claiming it's on the brink of losing its unified license. Its network outages across Nepal just fan the flame about its imminent ill fate.
What users said?
After we posted a report on telcos' voice service from an NTA report in Kathmandu a few days ago, users said that Smart Cell is already out in many parts of the country. On user from Pokhara wrote, that Smart's office and tower both have remained shut for 6 months. While SIM is still in use, the signal is unavailable in the area where it used to be. The user added that Smart said that it was due to a technical issue with the network outage which would be solved within 2 days but for 6 months, there has been no network restoration.
Another user wrote that while Smart Cell responds with the same technical issue for 45 days, the problems continue to prevail. Other users highlighted that the operator's network is not on par in Kathmandu either.
We tried to establish contact with Smart Cell regarding this on their social media but haven't yet received a response.
We explored further
To find out how Smart's network has been in other places, we tried to explore more. We went to Smart's Facebook page and scrolled through the comments to see what users said. Users from different cities of Nepal complained the same about the Smart Cell network being unavailable.
Users from Jankapur, Bhaktapur, and even Kathmandu expressed the same issues with network unavailability for months or poor signals. But one user posted a response from Smart that said that due to faulty equipment, the network had been out in Pidari Chowk, Janakpur, and was restored. Another user commented that the network came back after one month in an area in Kathmandu. One user even said that news outlets should cover a piece on Smart Cell's network outage.
Check out: Smart Cell brings an unlimited night data pack for just Rs 19
A few reasons behind Smart Cell network unavailability
From what we gathered, at least we can sum up that Smart's network has been unpredictable throughout the country. Smart has not been out of operation as yet. But it's possible that office closure may have to do with cost-cutting measures. The towers not operating though is likely due to the lack of maintenance work. As the telco said about its service restoration in Pidari Chowk, Janakpur, and some areas of Kathmandu, the regular maintenance that requires on cell towers might have taken uncharacteristic delays causing network outages for a long stretch.
But why? Maybe the lack of funds might be playing too hard in its misfortune. Smart Telecom has long been financially stagnant for years and a low customer base might not have brought it any credible revenue to look after its infrastructures. Those are the only possible theory at the moment with the company keeping its lip tight.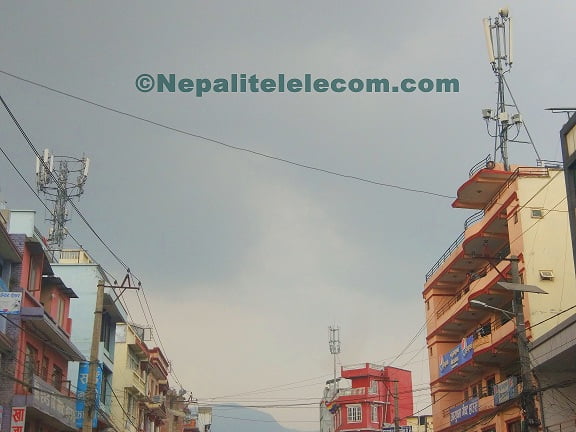 However, it must be considered that the user experience is badly compromised. In our own research, we also found some users who quit Smart Cell's SIM and switched to others due to irregular network signals. The company still offers various data and voice packs for its users but it has only led to incense many users as lack of network availability means they are accessible to only a handful. So, even if Smart exists for a foreseeable future, user base growth won't be encouraging.
Also read: The State of 4G Speed in Nepal and its Influencing Factors
License Renewal is approaching again
Most of Smart's fragile state woes to its financial condition. The company has not been able to clear its dues to the regulator. It has so far paid only Rs 5 billion out of the total Rs 20 billion payable meaning it needs to still pay a fortune of Rs 15.13 billion. Further, Smart Telecom needs to pay the dues to NTA by Baisakh 02, BS 2080, for its license renewal or it will ultimately lose its unified license for operating telecom services.
Smart Cell provides 2G and 4G services. The telco has over 1.14 lakh users on the fourth-generation network. Check out details on 4G users in Nepal.
Are you getting a Smart Cell signal in your area? Do share with us in the comments below.