Samsung has aimed to sell 20 million foldable phones in 2024. This objective won't be too ambitious given the company is only building on already well-established sales performance. A few months back, the South Korean phone maker said that its foldable phones outsold the sales of its last Galaxy Note series. The company now wants to build on that momentum and take a market lead in the foldable gadget segment.  
Samsung is firm on making a tremendous mark in this business side. For 2023, the company has set a goal of selling 10 million foldable phones but is going a notch above for the next year. So, if you think that large large-screen smartphone trend will reverse, there's already perhaps a transition towards foldable smartphones. However, we are still in the early phase and need to see how this segment of the mobile gadget unfolds. But one thing is sure. The same smartphone giants such as Samsung, Huawei, Xiaomi, etc. will likely remain prominent in the foldable gadgets market.
Check out: Samsung Mobile Price in Nepal [2023 Update With Specs]
Samsung aims to sell 20 million foldable phones in 2024 but there's a competition
And Samsung is getting more serious with its foldable phone business. The company wants to sell Galaxy Z Flip 6, Galaxy Z Fold 6, and the current-generation devices- Galaxy Z Flip 5 and Galaxy Z Fold 5 in high volumes. However, the market is getting mature and the competition is also intensifying. Particularly, Chinese firms Huawei, OnePlus, OPPO, Tecno, Xiaomi, and vivo are also playing hard by bringing their own with an exciting set of specs.
OPPO and OnePlus have launched smartphones with presumably more efficient cameras, display, and batteries than Samsung's Galaxy Z Fold 5. Huawei's Mate X3 and Mate X5 are other notable mentions. Gizmochina reports that Samsung was "taken aback" by Huawei's foldable devices and apparently wants to "reverse engineer" the Mate X3 and the Mate X5 to understand how larger batteries can fit into the slimmer devices. It's a fact that Samsung outsold all brands in the foldable segment in 2022. But it's likely to face a stiff contest from these Chinese brands down the year.
Besides Huawei, Xiaomi is growing as a threat to Samsung's bold foldable gadget ambitions. The Chinese brand's MIX Fold 3 possesses a 4,800 mAh battery despite being thinner than Samsung's own. At the same time, Apple also has a plan to enter the foldable smartphone market in the next two years which could further complicate Samsung's goals for 2024.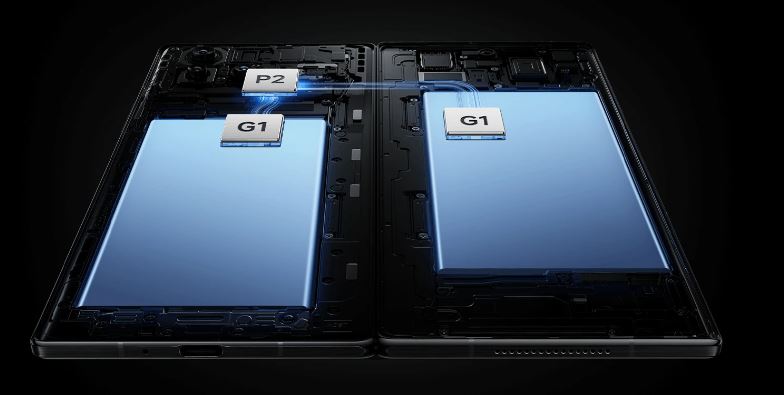 Do you think foldable phones will harbor an evolution in the smartphone industry or their perceived shortcomings will prove to be difficult to beat the regular smartphones in popularity? Do share your opinion in the comments below.