It seems that India will be a hotspot for satellite internet services as another private company OneWeb prepares to launch the wireless communication service using low Earth orbit satellite constellations from next month (November, 2023). OneWeb is backed by Bharti Airtel, the immediate competitor of Reliance Jio which has also unveiled the same service just recently.
Addressing during the inaugural session of the India Mobile Congress 2023 on Friday, October 27, Airtel's chairman Sunil Bharti Mittal said that OneWeb's satellite broadband service will connect users in remote areas of the country. He shared that OneWeb's constellation is ready to go live for commercial service beginning next month.
OneWeb uses LEO satellite constellation in contrast to MEO technology employed by Jio. OneWeb, Airtel's satcom venture, launched 72 satellites last year through ISRO's geosynchronous satellite launch vehicle Mark III. Using LEO satellites allows the company to provide high-speed internet via satellites with low latency.
As of now, the company has a constellation of 618 LEO satellites prepared to inaugurate high-speed satellite internet. Mr. Mittal said that OneWeb's satellite broadband will help connect the far-flung parts of the country where cellular services are unavailable.
Also read: MediaTek Announces its Satellite Connectivity Feature at MWC 2023, to Contest Qualcomm, Apple, Samsung
Airtel satellite internet ready to connect every inch of the world
Addressing the inaugural session of India Mobile Congress 2023, Mittal said that OneWeb's satellite constellation is ready and that users from remote parts of the country would greatly benefit. "OneWeb constellation is ready to serve the globe and is ready to serve the country. Anybody, anywhere in the country, in remote parts or difficult areas, wherever they are located can be connected from next month from the satellite ground station that has been set up in Gujarat's Mehsana," Mr. Mittal continued.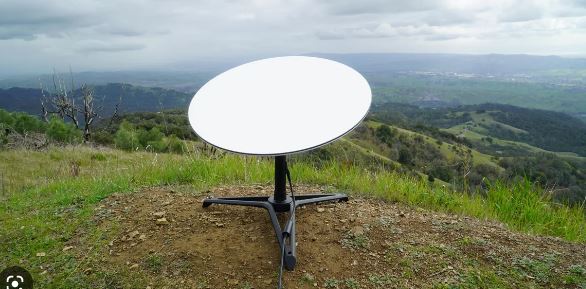 Airtel chair said OneWeb's satellite internet would be able to connect 'every inch' of the country and beyond.

Sunil Bharti Mittal on its satellite service set to launch in November in collaboration with OneWeb
OneWeb recently merged with Eutelsat and converted into Eutelsat OneWeb. Bharti Enterprises is its largest shareholder with a 21.2% stake in the firm.
Satellite internet is already available in Nepal. Check out : Kacific Launches First Satellite Internet in Nepal, Find Packages and Price Details
Race to trump the Satellite broadband service heats up in India
Interestingly enough, Mittal announced Airtel's satellite progress the same day when Reliance Jio Infocomm unveiled its own called JioSpaceFiber. Both companies are now gung-ho on connecting remote regions of India with high-speed satellite internet. The two entities' satellite broadband contest has turned up the heat in the country with US billionaire Elon Musk's SpaceX also joining the ring.
At the moment, Jio and Airtel's OneWeb both have their license for satcom service. The US-based SpaceX is seeking approval from the Indian authority and is likely to the nod in the coming months. SpaceX has also announced a plan to start a Direct-to-Cell service providing SMS, data, and voice services by 2025. Besides, Amazon is also trying to enter the race and has sought approval from the Indian regulator, the Indian National Space Promotion and Authorization Centre (IN-SPACe).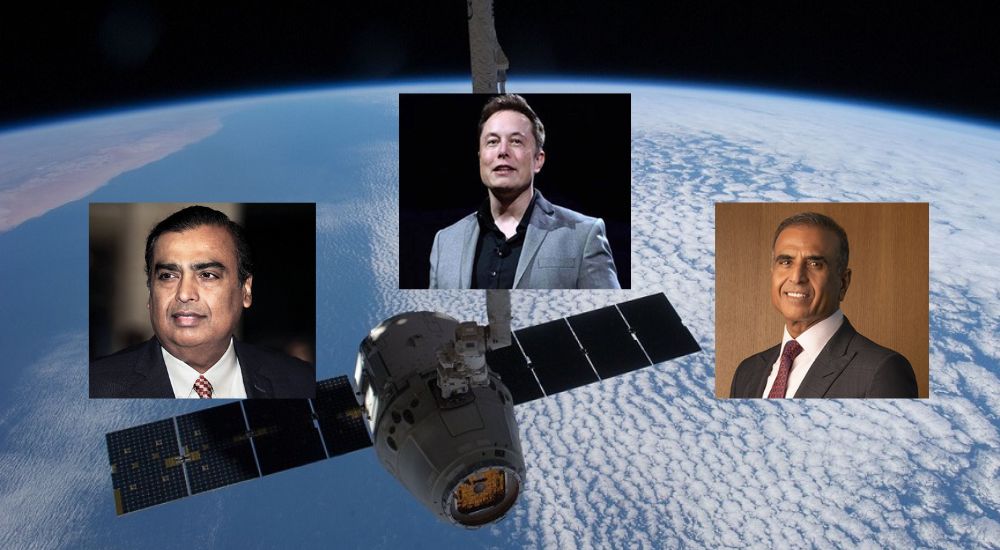 During the same event, Airtel Chairman Mr. Mittal said that the company's 5G internet will extend throughout India by March 2024.
With Airtel also announcing its satellite internet ambitions, India seems to be a major battlefield for the satcom industry which is not surprising given the country is one of the largest communication markets.