Broadway Infosys 15th Anniversary Offer is here where one can get a 30% discount on all courses. Broadway Infosys is a well-known name among tech institutes and was established in 2008. Entering its 15th year, the institute has been providing professional training in various Programming Languages, Graphics & Multimedia, Web Designing as well as Development Training. Lets's know more about the offer in this article.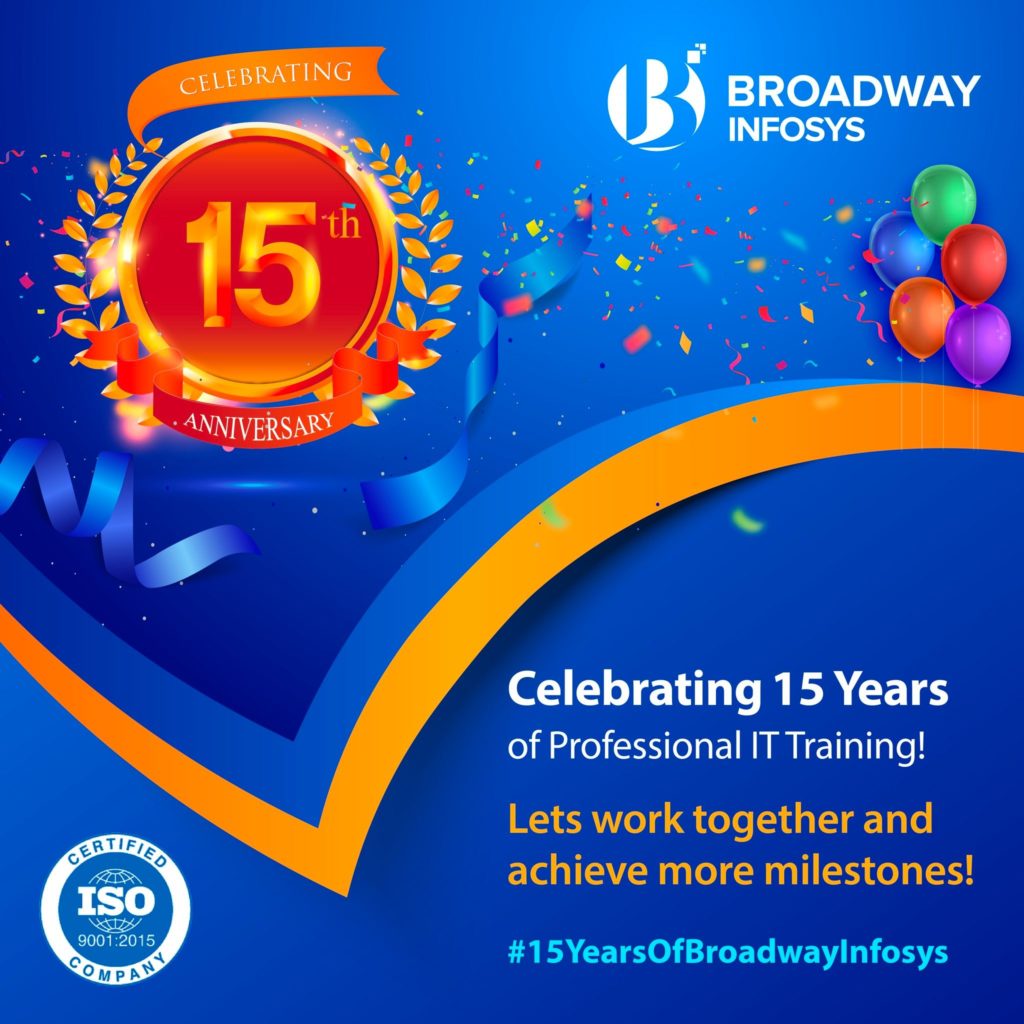 Broadway Infosys 15th Anniversary Offer
On the occasion of the anniversary, the Managing Director, Mr. Harikrishna Adhikari stated, "Broadway Infosys has been moving forward with the mission of narrowing the gap between Academia and Industry." He also added "As such, we are providing full-fledged IT Training on numerous IT Courses at a very affordable cost. We are also providing various offers and scholarships from time to time."
Broadway Infosys 15th Anniversary Offer is providing a 30% discount on all of the courses. The offer is only applicable until the 31st of July, 2022. The courses and training provided by the institute are as follows;
Website/Front End Training
C & C++ Programming Training
Python/AI
Full Stack Web Development
Digital Marketing
CISCO Certification
Java Programming
Mobile Apps
Building Design & Construction
Graphics and Multimedia
Microsoft Dot Net
PHP/Framework
UI UX Designing Training
Quality Assurance
Accounting Training
Statistical Package
Hence, aspiring students can get 30% off on the aforementioned courses. The institute has expressed thanks to all the team members, clients, students, and partners on the occasion of the 15th Anniversary. Also, it is aiming for greater heights and achieving more together.
Have a Read:- 3 Ways to Build Sustainable and Digital Asia-Pacific
About Broadway Infosys
Broadway Infosys established in 2008, is located in Subidhanagar, Tinkune, Kathmandu Nepal. It is an ISO 9001:2015 Certified Professional IT Learning Centre. The institute is successful in providing quality IT training and other courses as well as job placements for trainees. It has links with more than 50 IT companies for easy internship & job placements.
Currently, it has maintained partnerships with Pathao Nepal, Subisu Cablenet Pvt Ltd. Websurfers Nepal Communication Pvt Ltd, Next Nepal Pvt Ltd, Cloudtai Technologies, etc.
This is indeed a good opportunity to avail of the IT courses, the institute offers. One can do online enquiring on the Broadway Infosys's website regarding the price and packages of the courses. Also, the institute accepts digital payments via Fonepay, eSewa, IME Pay, Khalti, ConnectIPS, Bank Transfers, etc.
Nepal is growing in the IT sector and digital payments sector. IT has been a boon for all of the offices to facilitate daily as well as intensive tasks. With the growing use and demand, institutes like Broadway Infosys play a major role in the market. Also, youths drawn towards the IT sector have been doing wonders and innovations too. Nepal prominently needs to focus on this very sector to accelerate technology development.
Do Read:-Classic Tech Hires 300 Additional Technical Staff Across Nepal
So, what do you think of the offer? Are you planning to do IT courses? Do write us about what you feel and also your thoughts and opinions in the comment section below.