Classic Tech hires 300 fiber technical staff all over Nepal. It is one of the leading and prominent network service providers in Nepal. The ISP company has taken this action to facilitate the users and make their experience good.  
Check out: How to choose the Best Wifi Router?
Classic Tech Appoints 300 New Technical Staff
The prominent ISP company Classic Tech has appointed 300 new technical staff all over Nepal. Classic Tech had a definite reason behind this move. We know that in the rainy season, there are many fiber-related problems that cause disruption of internet connection. It is very difficult for employees to climb the electric pole due to water, so the company has appointed a large number of employees to work within the ETR (Estimated Time of Response).
Now Classic Tech has increased the reach of support for its users in all 103 outlets across Nepal. As a result, the company says that it will help to provide quick technical assistance, while the time spent on repairs will also decrease and help to provide services quickly and efficiently. 
Read: Classic Tech Offer: 225 Mbps Internet @ Rs.3,300 for 3 months
ClassicTech New Features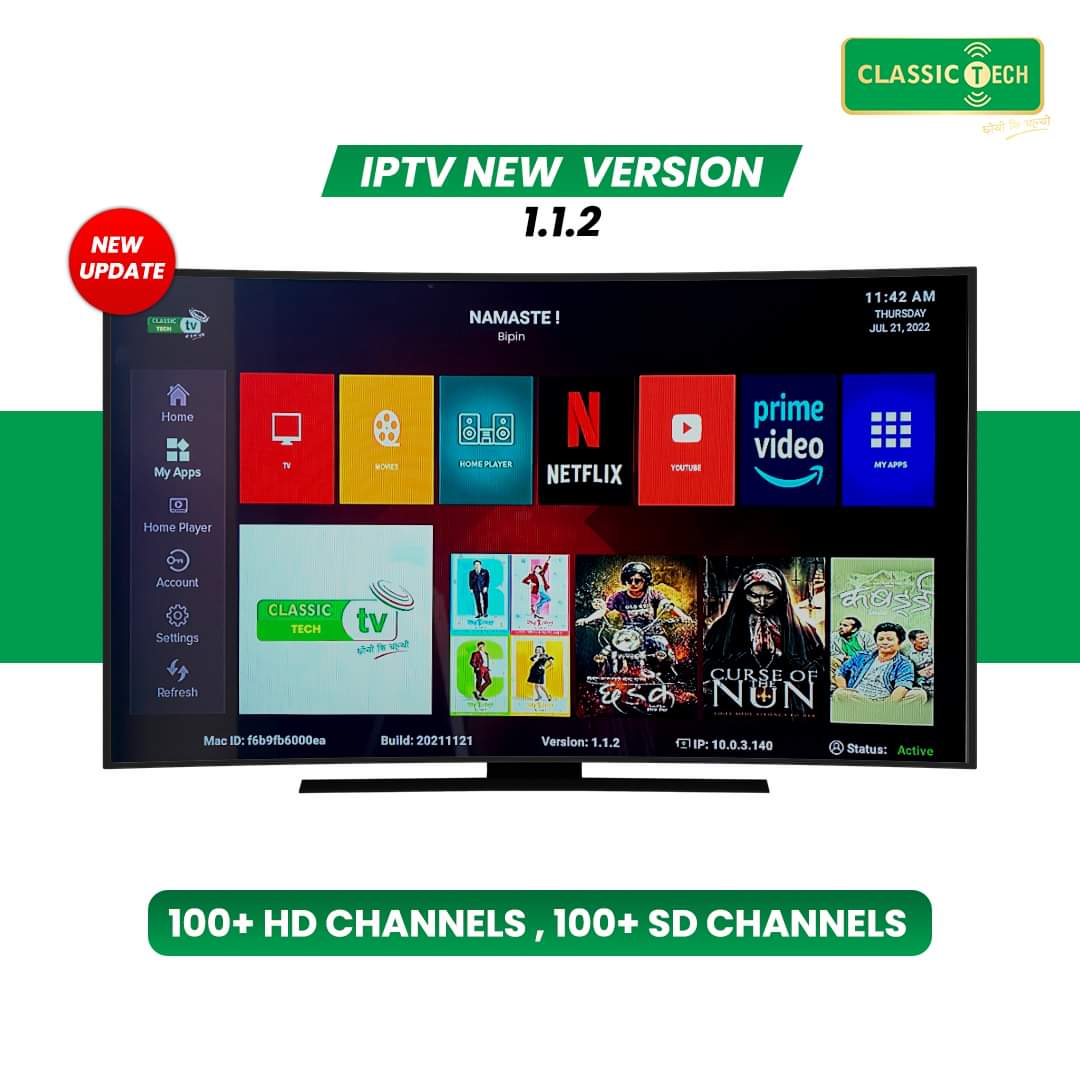 Similarly, Classic Tech has also updated its IPTV version and brought IPTV new Version 1. 1. 2. Now having more than 100 HD channels and 100 SD channels, the IPTV service gets new features with the update. So, the company claims that the experience of watching TV will be improved and buffering-free. Furthermore, the company is going to expand its network in remote areas of Nepal. The ISP is committed to providing customers with good internet service at a minimum price in the coming days.
Classic Tech is one of the leading ISPs in Nepal. It was launched back in 2009. Throughout its 12 years of service in Nepal, the company has expanded across 74 districts and now serves via 103 outlets across Nepal. It is one of the Best ISP Internet Service Providers in Nepal. The ISP is committed to bringing elite quality internet solutions at an affordable cost. Its main objective is to take its broadband services to rural parts of Nepal for people of all economic classes.
For more information contact @9801004477 or you can also visit www.classic.com.np to learn more and subscribe.
Also read: Classic Tech Internet Packages, Offers, And Price
What do you think of this move by Classic Tech? Will it compel you towards a subscription? Do let us know your views in the comment section below.