Dual SIM has become very common in smartphones these days. Having such an option enables the service of two different carriers on a single smartphone. There are some SIM settings that every smartphone user should know. In this article, you will find how to change dual SIM settings on your smartphone.
How to Change Dual SIM Settings on your Android Smartphone?
Here is how you can change dual SIM settings on your Android smartphone;
First, go to the settings of your Android smartphone.
Then, head toward SIM Cards & Mobile Networks/Network & Internet options or Connections>SIM Cards option.
Do select your default SIM for calls and messages or you can also set it to always ask when you make a call.
Also, Set SIM 1 or SIM 2 for Data (Internet) as per your preference.
You can also set Dual 4G to allow 4G connectivity for both slots.
Likewise, you can also turn VoLTE for improved voice calls and call connectivity from the SIM settings.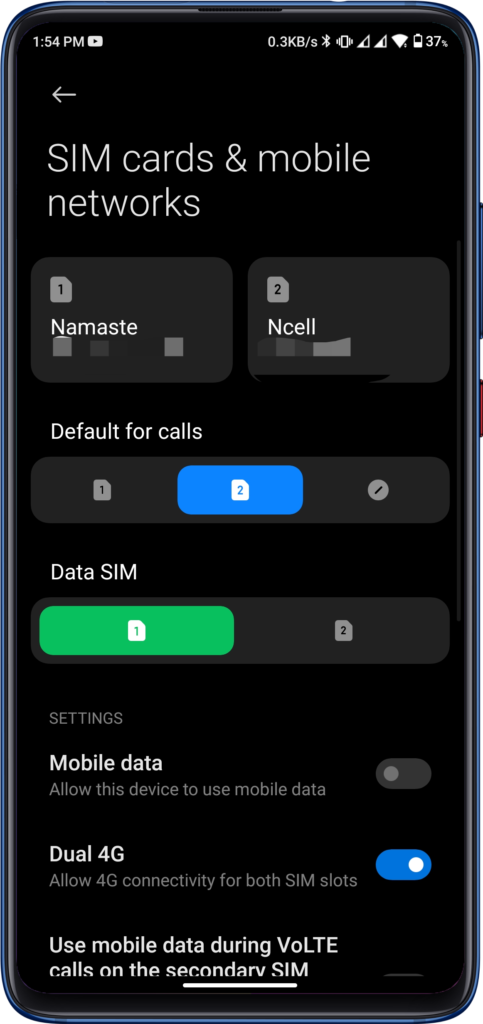 Do Read:- Which Phone Brands Have Band 20 4G Support and VoLTE in Nepal?
How to Change Dual SIM settings on your iPhone?
iPhones carrying a different legacy, have a little different dual SIM functionality as it supports a physical sim slot and an eSIM. You can follow the following steps to change dual SIM settings on your iPhone;
If you have newer iPhone models such as iPhone 13, iPhone 13 Pro, and iPhone 13 Pro Max, you can use dual eSIMs without having to use a physical SIM.

For setting two eSIMs, you can label the SIM card as per your preference such as Primary, Secondary, Travel, Business, etc.
You can also choose default numbers for calls and texts.
When you have set two SIMs on an iPhone, it will use the default SIM for calling and texting. Or, you can also set the SIM to make iPhone remember which number to use for contacts. Go to contact>preferred cellular plan>select your preferred SIM to use with the contact.

If you have older models like iPhone 12, and iPhone 12 Pro with dual SIM support, you can use one nano + one eSIM or dual nano SIM cards on, iPhone 11, iPhone XS, and iPhone XR depending on your region. The SIM setting process is the same as the aforementioned.
For data switching, you can go to settings, then tap on Cellular Data, and turn on Allow Cellular Data Switching.
To make calls from the dial pad through your other SIM, enter the phone number>tap the number, near the top of the screen>select the SIM you want to use.
To change your cellular data number, head toward settings>cellular data>select the SIM you want to use the data with.
For sending texts or iMessage, you can change the number by tapping the SIM you want to use on the text box.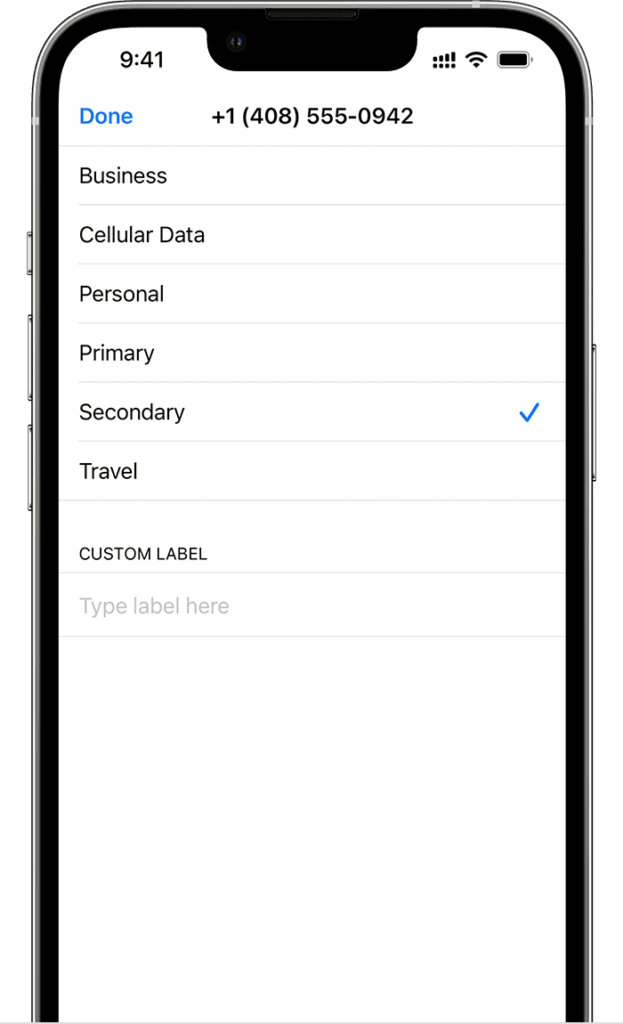 Have a Read:- Ntc eSIM launching soon
So that was about how to change dual SIM settings on your smartphone; Android and iPhone. We hope, this article was beneficial for you.
Also, Read:- How to Block SIM Cards of Nepal Telecom, Ncell, and Smart Cell?
If you have any queries, feel free to leave a comment below.