Leading private operator Ncell has started spreading public awareness about cyber security chancing upon the occasion of Safe Internet Day with a video series. The company always has stressed user privacy in its services and will amplify the same with this initiative.
The telco launched an awareness video series program on user safety under its 'My Internet, My Cyber Security' campaign. The video series will focus on internet security, data privacy, cyberbullying, and other latest cybersecurity issues.
Check out: Ncell reduces PAYG voice call rate | At Flat Rs 1.62 per minute
Ncell awareness on the safe internet day
Ncell says its awareness videos will provide information on the dos and don'ts of the internet to ensure safety in the online space. For example, in one of the videos, Ncell aware people of the risks of using public WiFi and keeping the same password for different apps. In essence, the telco believes the video series will help people stay safe online.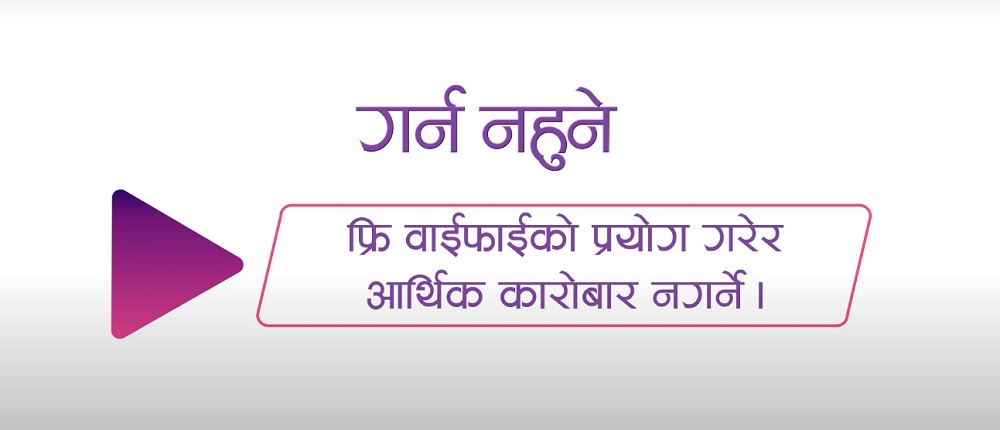 My Internet, My Cyber Security was launched last year by Ncell. Then, the company had experts in a video talk series discussing cyber security and how to stay safe online. This year, contents appear with a different style. Now, there are videos that disseminate the correct information for public awareness about cyber security. The video content will be available on Ncell's social media profiles.
With more of our time spent online, cyberspace has become less safe every day. Especially those who are ignorant of the possible risks of online activities, need to be more careful of their user data and safety. Using different passwords, Being cautious on public WiFi usage, not clicking any random 'gift' links, and using advanced routers and programs to ward off hackers are some of the ways we can maximize our security. Ncell, a dominant telecom service provider with a large customer base, starting the initiative and will add great value to the whole concept of cybersecurity for internet users.
Also read: Ncell says its SMS service has encryption for user privacy
Ncell's first video in the series is out and it has the backing of the Nepal Telecommunication Authority (Nta) too. You can find the videos on Ncell's official YouTube page or other social media pages.   
Tell us if you have some remarkable incident with cybersecurity in your experience in the comments below.