Ncell Women Icon ICT Award 2022 has been awarded to Sheela Kansakar Karkee. The long-serving ICT professional Karkee was honored at the recently held grand finale event of the InfoDevelopers ICT Awards 2022 event at the Soaltee Kathmandu on Friday, December 23.
The award recognizes women who have made remarkable contributions to the information and communication technology (ICT) sector in Nepal.
Karkee received the award from Chief Secretary Shankar Das Bairagi, Deputy Mayor of Kathmandu Metropolitan City Sunita Dangol, and Ncell's Chief Human Resources and Administration Officer Yuvraj Shrivastava.
Along with a certificate, the award includes Rs 3 lakh cash. Besides, she also received one year of internet service from Nepal Telecom (NTC) and cloud service from Huawei.
Also read: Ncell Wins Telecom Company of The Year Award at Asian Telecom Awards
Ncell has been presenting the Women Icon ICT Award to honor and encourage the contribution of women in the ICT field in Nepal. Last year, Ncell recognized Guna Keshari Pradhan with the prestigious award. Pradhan is the first computer engineer in Nepal.
Ncell says it joined the ICT Award and present awards to promote women's participation in the industry and appreciate their contribution. The operator says the award is in line with its idea of Diversity, Equity, and Inclusion (DEI) policy.
Check out: Latest Ncell Data Packs | Volume, Price, Offer
Who is Sheela Kansakar Karkee, the winner of the Ncell Women Icon ICT Award 2022?
Sheela Kansakar Karkee is a former Deputy Inspector General (DIG) of Nepal Police who played a pivotal role in establishing a computer branch in Nepal Police. She started her government service as a Police Inspector with a job as a system analyst.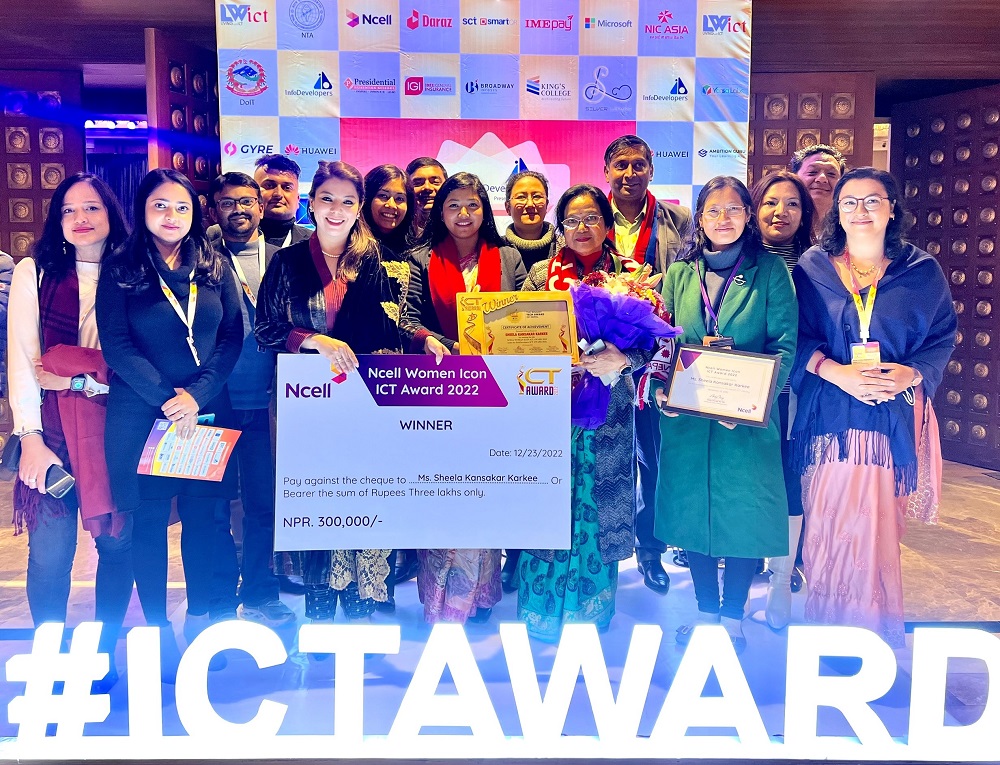 After a remarkable 28 years of service at the law-enforcement agency, Karkee still remains passionate about encouraging and motivating women in ICT. She is active in various associations and organizations that concern with ICT. She was pivotal in bringing Nepal Police to the digital era.
Ncell is Nepal's leading telecom company with almost 42% market share. It provides GSM mobile service including highly reliable 4G and voice. The telco has a base of over 87 lakhs enjoying its broadband service across Nepal.
Are you catching up with the award? Let us know below for your queries.