Nepal Telecommunication Authority (NTA) is further tightening its TikTok ban with the latest directive sent to service providers to block free VPN (Virtual Private Network) and DNS (Domain Name Server) apps. The move comes after it emerged that users were still able to access the deauthorized app and its webpage using third-party tools despite strict measures by telcos and internet service providers (ISPs) to block the video-sharing platform in their network.
NTA sent a letter to ISPs/telcos on Sunday, November 19 to incapacitate alternative methods utilized by users to run TikTok. The majority of service providers have officially blocked TikTok in their network.
The authority is leaving no stone unturned to ensure that TikTok is down in Nepali internet space. Recently, it requested the public to name ISPs and telcos that might be allowing TikTok despite the ban.
The government of Nepal banned TikTok on Monday, November 13 citing its negative social impact. However, users found a workaround with VPN and public DNS apps and configuration and continued using the app. The fresh move, however, will further limit users' ability to access the popular app. Most particularly, Nepali users are using CloudFlare's DNS app 1.1.1.1 and free VPN apps to bypass the TikTok restriction.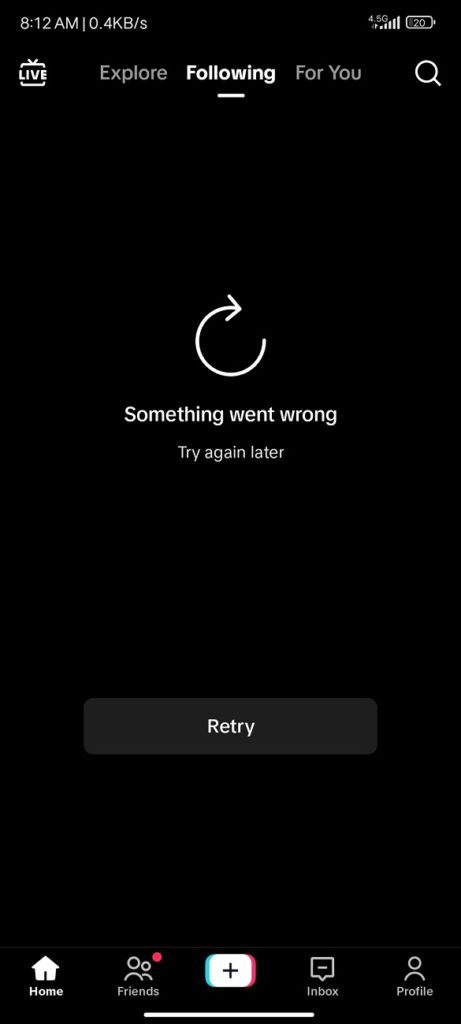 NTA to strike VPN and DNS to curb TikTok use
An IP address is a key component in how a user connects to the internet. It determines content delivery among devices in a network. Reportedly, NTA will provide IP addresses to the service providers which will be used to block VPN apps. The companies are also working on implementing the authority's instruction in blocking DNS. Not all free VPN apps can be safe. It's highly possible that using free VPN services might lead to cybersecurity risks. Such apps may give a free pass to users' user data without them even realizing what they are giving away in trade for access to the restricted content on the internet.
It's a must that users stay heavily alert and conscious about which tools and apps they are using anytime anywhere while being online. On the flip side, the block on free VPN and DNS services may also bar users from accessing other online content that is completely legitimate.
The cyber bureau makes a formal request
In the meantime, the Cyber Bureau has formally requested internet users not to use VPN and DNS apps to access TikTok. Citing infiltration to important data, personal information, and banking details, the bureau said that using VPN and DNS is potentially harmful. Additionally, the bureau also urged the public not to post any content that defames individuals, disrupts public integrity, and affects ethnic, linguistic, and religious sentiments. Here's the complete notice: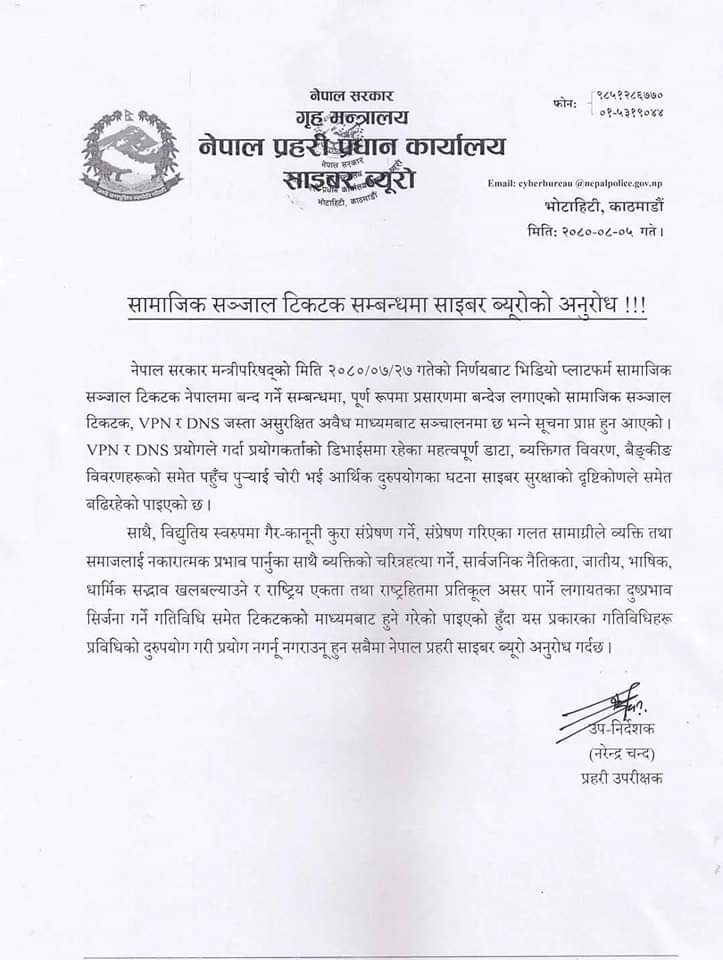 In the meantime, the government's TikTok ban has triggered a debate over whether it constitutes a violation of freedom of expression with many suggesting that its regulation might have been a better option. But others have embraced its closure siding with the government's rationale. So far, about a dozen writ petitions have been filed at the Supreme Court (SC) seeking the withdrawal of the TikTok ban. The scheduled hearing today wasn't processed due to the busy court proceedings. Also read: NTA Announces Full MDMS Implementation in Nepal
NTA seems extremely serious about ensuring that TikTok is out of access to all the users in Nepal. And the ban on VPN and DNS apps will heavily constrict users' options to access the app. What do you think of the recent developments surrounding the bombshell government decision?