Reliance Jio has launched JioBook laptops with embedded 4G SIM cards. The company expects the strategy to replicate the same success it enjoyed with JioPhone in India's cost-sensitive market.
Jio says the laptop is "optimized for superior performance" and runs on JioOS. It is a Made in India product and comes with local language support. The Jiobook Laptops are selling for 15,799 Indian rupees and at a discount with some banking and card partners.
The leading Indian telco has partnered with Qualcomm and Microsoft, two of the world's largest tech firms for its laptops. Qualcomm supplies the Indian telco giant with ARM chipsets, while Microsoft provides JioBooks with support for apps.
Jio, India's leading telecom operator with over 420 million subscribers is aiming to lead the 5G race in the country. The carrier network provider has the largest swaths of spectrums across 5 frequency bands and will rapidly expand its next-generation network in the coming months. Rolling out cheaper laptops with its 4G SIM will expectedly create a synergistic effect for the company in the country's booming industry.  
Also read: JioPhone Next Created With Google Launched; Cheapest 4G Smartphone Ever
Reliance Jio will sell JioBook laptops for both enterprise and regular consumers
The JioBook laptops are available for enterprise subscribers in the first phase of the rollout. Schools and government bodies will be able to buy them later this month. Consumer launch is expected in the following three months.
JioPhone has taken massive strides in Indian markets with it becoming the country's top-selling smartphone under NRS 10,000 price segment in 2021. Jio expects to reprise the same success with its latest JioBook venture.
Check out: 5G Begins in India | Jio, Airtel, and Vodafone Start Service
JioBook Specs
JioBook laptops feature moderate specifications as you would expect with their affordable price. It comes with an 11.6-inch HD display with a 1366 x 768 screen resolution. The laptop gets its power from Qualcomm's 64-bit, 2GHz octa-core processor and gets a low 2GB of RAM. The laptops come with a Jio 4G LTE SIM embedded SIM card out of the box.
For storage, users get an option of up to128 GB of expandable flash storage to keep files and programs. The company claims the laptop would last 8 hours on a full charge.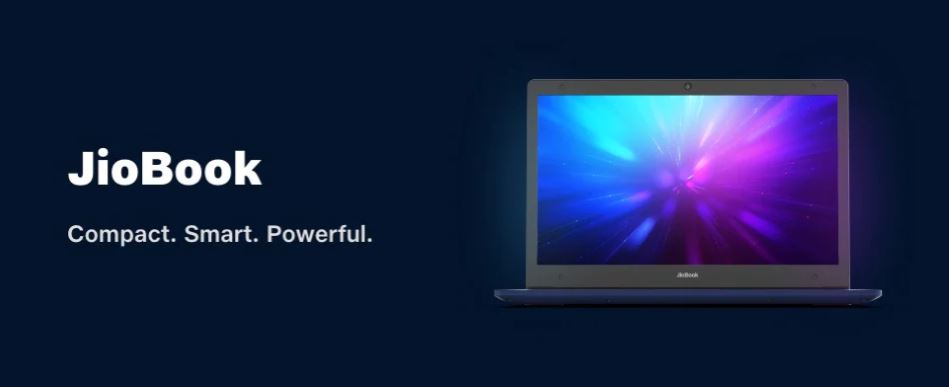 In addition, users can access JioStore to download apps. Microsoft provides support for these apps. The laptops should also be a good option for office goers.
Jio has revolutionized India's telecom market with its 4G network and business strategy disrupting the mobile market since 2016. Further, the company rolled out 4G smartphones at the cost of NRS 6600 propping up its 4G ecosystem in the world's third-largest telecommunication market.
Don't miss: Best Phones under 10000 in Nepal | Latest Update
How do you perceive Jio starting an affordable laptop business? Could it also be possible in Nepal despite its small market size? Do offer your opinion in the comments section below.