NTC (Nepal Telecom) has been operating its customer care center from some time. You can make complaints and inquiry about Ntc services via the contact numbers of the customer center. So, here is the information of those Ntc customer care numbers and how to contact in case of any problems or issues.
A lot of people still complain to Ntc for their inefficient customer center and the absence of a proper process to contact them and resolve the problem/issues. Some of the people still do not believe there is such a contact number in Ntc to lodge their complaints and ask for a solution. But there are some numbers where you can make a call to inquire about a problem, ask questions, or solve your problems.
Nowadays almost all of the issues could be solved by making a call to the customer center. But there are still some issues where you need to visit the Ntc office to have it resolved to your satisfaction.
Read more: How to recharge your Ntc number and recover Pin number if damaged? >>
The customer care system helps to increase the credibility of Ntc services in the people. This customer care center also helps the company to be near to the people in delivering their needs. As known Ntc uses new, advanced technologies to help them satisfy customers and increase revenue.
This customer care system addresses customer queries, complains promptly, and increases the company's belief in the people.
NTC was already having queries and customer care units from different portals or helpline numbers. But now all those systems will integrate with the new one.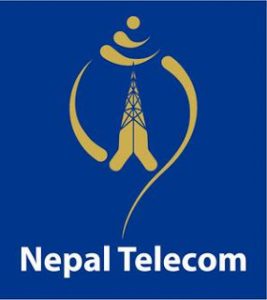 Ntc Customer care contact numbers (for inquiry and complain)
These are the customer care numbers through which you can contact Ntc for the information and different problems of Ntc services. You need to dial these phone numbers to get information or complain about Ntc services. Find the list of Nepal Telecom customer care phone numbers for several services info and queries.
197: Ntc Information querying system number with telephone number inquiry.
198: Ntc Wireline (PSTN/landline, ADSL, FTTH, and leased line) service customer care number using IVR.
1498: Ntc customer care number for GSM and CDMA mobile services.
188: Ntc VOIP complain
The calls made to these numbers will be free of cost for all Ntc subscribers. With the new integrated customer care system, we can expect them to be well managed and well prepared to address customer queries, complaints, and needs.
Read more: How to send free SMS in Ntc? >>
Apart from the above calling method, customers can also interact with Ntc for their queries and complaints from Ntc Social network sites like Facebook, Twitter. The customer care/complaint handling from these kinds of media has also increased recently where the operator can make the customer content with both-way communication.
Major problems of Ntc services
As we find most of the people have issues with ADSL internet, Mobile balance, and data pack, we would like to summarize the problem and suggest read further.
Customer center advancement
NTC has now started the new complaint system using telephone calls only. Soon, they are going to provide services using SMS, email, and webchat medium.
Before we envisioned the future of the customer care center for the telecom industry to be Chatbots. Chatbots provide automatic replies and problem resolution using some platforms. NTC has already implemented a chatbot in their website and social media accounts for more efficiency and availability.
The integrated customer complaint service with telephone numbers, email, chatbots, social media networks can definitely enhance the customer support experience.
We recommend you to read the list of important numbers/USSD codes in Ntc >>
Tell us how do you feel for the services from these NTC customer care numbers for complaints/inquiry? If you have any complaints or queries, please feel free to use the Ntc customer care center numbers.