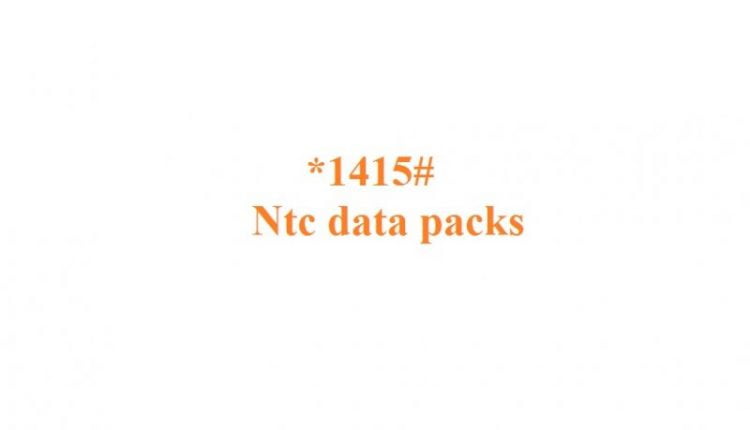 How to subscribe ntc data packs easily?
Updated: It was during last years Dashain tihar festival that they had launched this service to its customers. Through which Nepal Telecom customers can use a new way to subscribe Ntc data packs and offers.  Ntc Subscribers can easily subscribe data packs by dialing *1415# in their GSM mobile phone, which is called a USSD code according to Ntc. Previously the code was available at *1600#. Now that we dial this number, it says " Dear Customer USSD code has been changed to 1415″.
Nepal Telecom has integrated their new offers in this easy process of subscription. Do have a look and feedback.


Here is the Ntc 4G data packs available only in Kathmandu and Pokhara.
When you dial the USSD code, you get an option for night data packs, Special data packs, small data packs, regular data packs and New year offers. With this process, you don't have to remember any other numbers to SMS and the text format. Normally, subscribers make a mistake in the format and bounces back the SMS with wrong keyword. You also get all the information regarding the data packs and choose the option you like.
The number 1415 is also the same code for the prepaid and post customers to subscribe their services. This sort of subscription is very useful in making the service easy to access for all the customers. As the competition is very stiff for the different range of data packs and the easy accessibility between Ntc and Ncell, Ntc has brought this system to match the race. May be this will increase the subscription rate of Ntc data packs.
Here is how to check the remaining volume of data packs in Ntc.
What are the different data packs available?
Here are the different types of data packs that you can get in Ntc.
Night data packs:
500 MB @ Rs 40 @7 days.
1200 MB @ Rs 85 @ 15 days
Facebook and Special data packs.
Day and Night [email protected]@10PMto6AM N 100 [email protected] 6 [email protected]
Facebook pack @[email protected]@5days
Small data packs:
10 MB @ Rs 8 @ 2 days
50 MB @ Rs 35 @ 10 days
Regular data packs
200 MB @ Rs 130 @ 1 Month
500 MB @ Rs 300 @ 1 month
1 GB @ Rs 500 @ 1 month
3 GB @ Rs 1290 @ 2 months
5 GB @ Rs 1800 @ 3 months
10 GB @ Rs 2800 @ 6 months.
New Year offer
[email protected]@10pm-6am
[email protected]@10pm-6am
[email protected]@All Time
[email protected]@All Time
[email protected]@All time
Voice pack @Rs 25 @250 mins @10Pm- [email protected] days
At the bottom, you may also have an option to get the remaining data volumes. As a result, you get SMS for the balance and the volume. Activating FNF is also inside the regular data packs.
There could some other offers in the list as per their announcement. It may include some application special data packs like Facebook, Youtube packs or some seasonal offers like Anniversary offers, New year offers, Dashain offers e.t.c.
New small data packs has been added in the new offer.. Find out more about it here.
Please feedback us about this subscription process, in the comment box below.