The number of fiber users has surpassed 26 lakhs, while the total fixed-line broadband penetration is 40.34%, the latest MIS report from Nepal Telecommunication Authority (NTA) highlights.
According to the new data, 26 lakh, 27 thousand, and 513 Nepalese are using fiber internet service. The figure increased by 50 thousand, and 54 new subscriptions from the previous total of 25 lakh, 77 thousand, and 459 users from Baisakh.
| | | |
| --- | --- | --- |
| Fiber users, Jestha 2080 | Fiber users, Baisakh 2080 | Difference |
| 2,627,513 | 2,577,459 | 50,054↑ |
The total subscriptions are shared by the majority of private internet service providers called ISPs. As usual, in this post, we list the top ISPs and their market share in terms of their user base.
Find out: The History of The Internet in Nepal:1995 to 2021
Fiber internet users in Nepal among the ISPs
WorldLink continues to remain the largest ISP in Nepal in terms of its customer base. The Kathmandu-based FTTH internet provider has surpassed 7 lakh, 72 thousand unique users on its high-speed fiber network. Its addition of new customers is also striking. The company added around 20 thousand users in one single month. If you remember, we recently had a post on WorldLink reaching an 8 lakh customer milestone. The thing with the MIS data is that they remain a few months behind in providing the latest data hence Jestha's report, however, they are trusted as it's coming from the regulatory authority. Also, NTA has changed its MIS report which will now be released in two formats- Indicator and Insight.
Recently, the company launched its high-speed fiber internet service in Jumla and Manaslu Circuit as it emphasizes the further expansion of its internet service in more remote regions of the country. The company has also launched a money-back feature under which, the ISP promises to refund customers for slow internet speed.
At second is Classic Tech with a commendable user base of over 2 lakh, 77 thousand users. The company added a decent total of around 8 thousand new users on its network. The private ISP has been remarkably consistent with its figures in the last couple of years. Likewise, Subisu saw its total fiber users' number soar by an incredible 16 thousand, 619 new users. The company now serves 2 lakh, 68 thousand, and 301 customers.
Vianet, the ISP which recently launched a 2 Gbps internet package, has 2 lakh, 64 thousand, and 83 customers. NTA hasn't been able to provide new data from Baisakh for this ISP which happens at times due to technical difficulties in deriving the data, so there could be changes in the figures.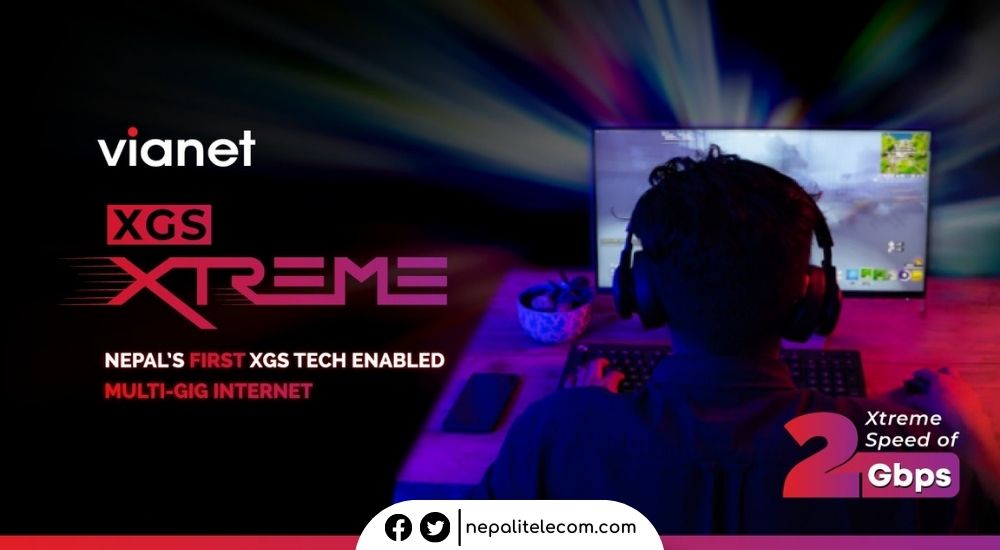 Nepal Telecom Fiber Net (NTC) has seen an exceptional march in the ISP market in recent years. The government-backed communication giant marked for its affordable ADSL internet has admirably transitioned to a fiber network and customers' reception has been sound as well as reflected by the increasingly positive numbers. Don't miss: Nepal Telecom brings back Rs 12,000 fiber offer: Affordable Triple Pay Pack
| | | | |
| --- | --- | --- | --- |
| ISPs | Fiber users in Jestha, 2080 | Fiber users in Baisakh 2080 | Difference |
| WorldLink | 772,070 | 752,363 | 19,707 |
| Classic Tech | 277,079 | 269,329 | 7,750 |
| Subisu | 268,301 | 251,682 | 16,619 |
| Vianet | 264,083 | 264,083 | NA |
| Nepal Telecom | 241,489 | 234,520 | 6,969 |
According to the Jestha MIS data, Ntc has 2 lakh, 41 thousand, 489 fiber customers across Nepal. The company added another 7 thousand new customers to its FTTH network in a single month. If the company continues to grow at this ratio, it will give major competition to the private ISPs. To make it competitive, Ntc has also launched 1 Gbps and 500 Mbps internet packages.
You may also want to read: Nepal's Fixed broadband internet speed is the fastest in SAARC, leads India
Dish Home and CG Net fiber user base
| | | | |
| --- | --- | --- | --- |
| ISPs | Fiber users in Jestha, 2080 | Fiber users in Baisakh 2080 | Difference |
| Dish Home | 229,646 | 229,646 | NA |
| CG Net | 50,293 | 47,184 | 3,109 |
Dish Home and CG Net are newer ISPs in Nepal that launched 1 year apart and we dedicate a separate section to detail their market presence. Dish Home FiberNet, Media's internet subsidiary has 2 lakh, 29 thousand, and 646 customers.
Just like Vianet, we don't have the latest figures for the company as there is no latest data from the source. CG Net likewise, has now surpassed the 50 thousand milestone for its fiber broadband. The company added over 3 thousand new users in a month.  
Dish Home FiberNet ventured into the internet market in 2020 while CG Net made a blockbuster entry in 2021 with its 120 Mbps internet plan sending ripples across the country. The fiber internet market has seen transformation since then with companies offering as high as 2 Gbps speed.
How do you rate your ISP's performance for your home broadband connection? Do share with us in the comments below.