When it comes to using mobile data in your smartphone, you have to be selective in configuring your phone rightly to save your data volume. People have been shocked by the unreasonable data volume usage in their mobile that they complain to the operators for overcharging.
True unlimited internet pack is not here and not even coming here any time soon, people have to be careful to avoid absorbing their balance with enormous data usage. Being careful does not mean you have to check your balance or data usage every time you do some browsing or streaming or downloading. You can find some tricks to control/save mobile data to stop worrying about data volume usage. Here we try to give your exact process for Android and iOS mobile.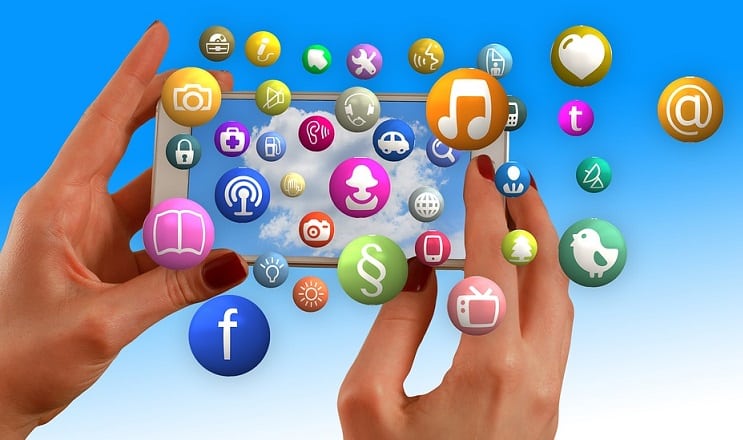 Methods/tricks to save mobile data in your smartphone.
Here are the different methods to save mobile data on your smartphone.
1. Automatic updates
Apps take up huge data, especially during the updates. So to avoid mobile data to consumed for the apps update, you can disable the automatic updates. In another way, you can also put Auto-updates from WiFi-only settings on your phone.
In android mobile, you can disable the automatic updates for the Software/OS itself when you are on mobile data. It would be the right choice to do the update when you are connected to the WiFi and do make sure you have above 50% battery on your mobile. You can also disable it for the different apps by going to Google play store settings and unchecking auto-updates or putting updates over WiFi only.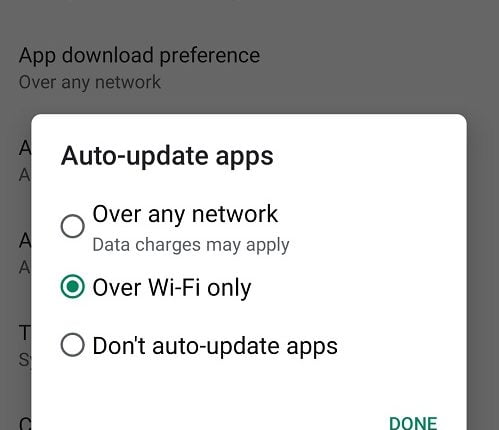 For iOS, you need to go to Settings, then iTunes and App store, go to Automatic downloads, toggle the switch to turn the updates off.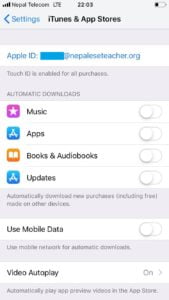 2. Restrict background data
Background data in the mobile are used even when you are not using a particular app, which is for syncing and data exchanges between mobile and server. Due to such data, you get notifications for mobile apps like Facebook notifications even when you are not using it. So the choice is yours, if you want such notifications or not for some apps.
As the background of some apps is taking up more cellular data, then you need to disable the background data for that app from settings or security.
In android mobile, you can disable the background data by going to settings, Mobile networks, cellular data usage, and then disable background data for particular apps.
iOS calls it "Background app refresh". To disable it, you need to go to Settings, then General, Background app refresh. Then you can disable it for all apps or individual apps below.
3. Disable syncing
Your mobile data may be consumed while you sync your data with various cloud or Google services. So, you need to save the syncing data in mobile, by putting it to WiFi-only settings.
There are several services like Cloud apps or google that syncs the data in your phone to the cloud which consumes data. Most of us do not want to do this syncing while being on mobile data.
So, to disable the syncing in Android, you need to visit Settings-> Accounts/Users and Accounts, then go to your account (need to select the account), and click sync. Then you can turn it off by selecting the apps which you do not want to auto-sync Or you can also do it inside accounts by disabling auto-sync data.
In iOS, you can disable auto-sync in iCloud by going to settings, iCloud, and turning off the syncing for some apps or all.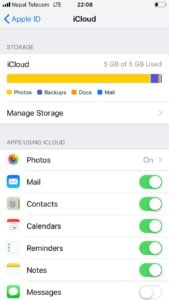 4. Download large files only in WiFi
Sometimes a large data file starts downloading from your mobile data, you have to be careful in this as this will take up a huge amount of your data volume or even main balance. To prevent mobile data usage for downloading files, do make sure that you download those while being in WiFi only.
We suggest you not install torrent apps on your mobile so that it will prevent you from using mobile data when you are not connected to WiFi. Else you can download it on your computer and then put it on your smartphone using a data cable.
Check out: Automatic Network Switch between Wifi and Mobile data
5. Disable some apps for data
There may be some apps for which you do not want to take chances to use any mobile data, so you can disable the mobile data for such apps in case of new smartphones. It is needed for video streaming or music apps that take huge data volume. So, it is better to disable those apps while using mobile data. You can also individually disable background data for some apps.
This feature is easily available in selective smartphones only like Xiaomi phones.
6. Data saving mode
The new android phones especially in pure android, have this data saving mode in settings, enabling it, to do a lot for the saving. Some browsers even have this mode, so do not forget to put it on.
In android mobile, you can easily go to Settings-> Cellular/Mobile Networks-> Data usage and then enable the data saver option.
In iOS, you can select low data mode if you are low on cellular data. With this, you can restrict background data usage. You need to go to Settings->Cellular->Cellular data options and enable low data mode.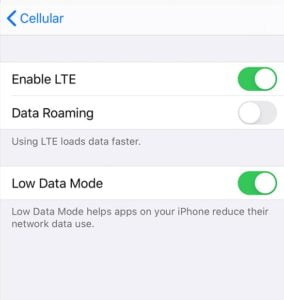 7. Set mobile data limit
You can also set your mobile limit for the period of data cycle you want to put. It totally depends on your data package available with the telecom operators (Ntc, Ncell) and the validity period. Similarly, if you are extra cautious to save the data for a longer time, you can put the limit for a particular day.
The device will also warn you later if you are about to exceed the data volume you have set. There may be other applications that have more options to set mobile data limits. One of that popular apps is My data manager app in Android.
In iOS, you can do the data restrictions by using screen time. For this, you need to go to Settings->Screen time->App limits and "Add limit" to add some restrictions in the data usage for the apps.
8. Use apps offline
There are some apps that will let you save your data for offline usage. Please download the content once you are in WiFi so that the mobile data will be saved later. This sort of offline usage works with video streaming or music streaming apps or Maps.
Some of the streaming apps mostly in their premium version allow downloading the music or videos. For navigation also, it is recommended to download the whole map (like Maps.me, Here Wego, etc) where you live or are traveling. So, that it will not incur data usage while you stream that content or navigate maps.
You can download videos on YouTube, Netflix over Wifi so that you do not have to use mobile data while you access the video.
9. Secure your metered hotspot.
Suppose you are using mobile data over your computer by creating a hotspot. Please make sure you have enabled WPA2 to prevent the other mobile from using the WiFi hotspot.
Always check for the number of devices connected to your phone with the Wifi hotspot when you do this sort of connection. If you want to do this data sharing on your computer, you can use USB tethering. Find all other options to use mobile data on the computer.
10. Check data usage
If you are extra cautious about your data usage, then you can check the mobile data usage on your mobile if it crosses your expectations. You can also check the volume of mobile data usage with each mobile app. This will help you to optimize your usage and follow each of the options mentioned here to save it.
In android, you can check data usage by going to Settings->Mobile networks-> Data usage.
In iPhone, you can find the data usage from Settings-> Cellular->Cellular data. You can see the total data usage for the current period and the usage of specific apps as well.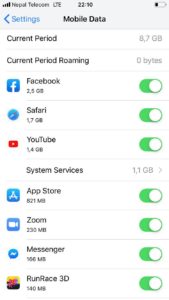 Similarly, you can also check the usage of the data package from the telecom operator by sending a message or using some code. Here is how you can check the data volume usage in Ntc.
11. Remove mobile apps that you do not use
As you need notifications for some apps, you cannot disable the background data for all apps. You might also miss disabling data from those unused apps. So, it is better to remove those mobile apps that you do not need now to prevent data usage. If you have some issues with your mobile phone speed, then with this you can also optimize your phone's memory and speed.
12. Facebook option
Facebook is the most popular app here. People also leave the default settings in their mobile resulting in more data consumption. So to stop consuming more data with Facebook set the Autoplay option in the app as on WiFi connections only or never Auto-play videos. You can even put the data saver option on to reduce the image size and stop playing videos automatically.
The above methods hold true for both Android and iOS, it's just that their settings are in a different form. But if you search a little, you can easily find those options in settings there. This is more serious in the case of surfing with 3G, 4G.
Now you can put the data saver mode on to reduce image size and stop video playing automatically. For this, you need to go to settings and privacy on Facebook and then find the "Data Saver" there.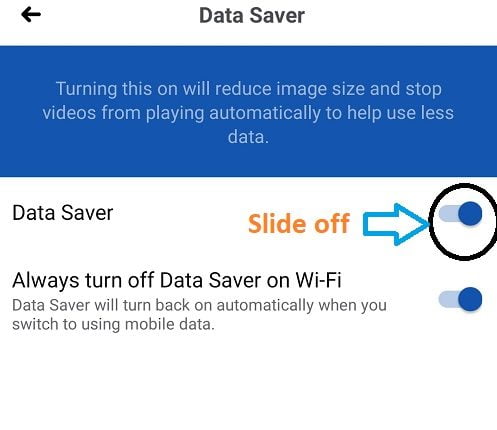 After checking all the above, in case, you are troubled with the more balance takeup with data usage, you need to complain to the operators for the problem.
Lastly, here is an important checkup for your mobile data usage, that comes with the newer OS version.
13. Wifi Assist or switch to mobile data
Some of the phones also have this feature to enable using mobile data when the wifi network is not working. With this, if you have a wifi connection with slow or no internet and have turned on your mobile data, then the mobile will intelligently use mobile data.
This feature is there with Android phones and iPhones as well. In iOS, you will find the feature as WiFi Assist while Android has this feature in WiFi settings. As some of the phones comes enabled by default, we request you to check this option to save mobile data.
In iOS, you can find the option in Settings->Cellular-> Wifi Assist. Whereas for Android, you can check the option not toggled in Wifi settings, most probably in Advanced settings.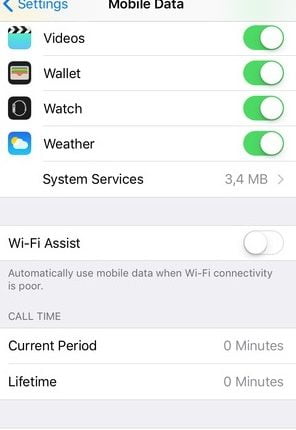 We also recommend you check the best way to use cellular data.
If you know some other means to save mobile data in Android or iOS, let us know in the comment section below.