Have you ever experienced that you send SMS to your loved ones, but it gets failed or sent but they never receive it or vice versa? Well, this issue is both frustrating and irritating for not to find any solution. In this article, we will tell you about all the issues causing the problem as well as discuss their solutions. Let's get started and see "How to Solve SMS Problem in Ncell, Ntc, and Smart Cell". Plus, there's a bonus below, checking it out will help you a lot.
Whether your telecommunication service provider is Ncell, Ntc, or Smart Cell, you can use the method used below. All the issues, as well as solutions, are hand-picked. So, these methods should work for you, and you should be freed from the problem. Also try the alternative methods below in case the regular solutions do not solve the SMS problem.
However, before discussing the problem and its solutions, you need to make sure of few things listed below.
You have a SIM card that should be working properly.
Your phone isn't locked.
You have SIM that has enough balance to send SMS or block sending/receiving.
Check if the SMS was sent or is still pending or failed.
Your Network has a good signal.
Your message settings should be checked with the SIM you send SMS with.
See if you have Blocked senders Number.
If you all checked all these things then let's look at all the methods to solve the SMS problem. With that being said, let's solve all these SMS problems.
Don't Miss Out: Mobile Data Not Working Problem in Ncell, NTC and Smart Cell Solved
Top 5 Methods To Solve SMS Problem in Ncell, Ntc, and Smart Cell
1. Mobile Message Center Number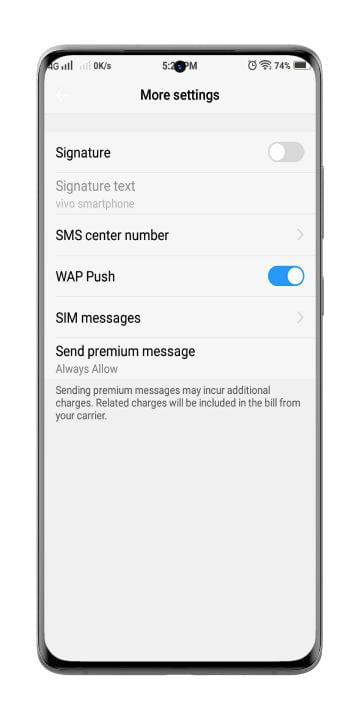 Go to your Messaging App
Then, Go To Settings/Menu options
Choose More Settings if you have one or you can skip this
Click on SMS Center Number
Select Your SIM
Enter Your Mobile Message Center Number for your SIM (as mentioned below) and Press ok
Restart Your Phone
In case of new phones, the configuration of message center could be different. So please try to find out the message center in the settings.
In iOS, you can change the settings by dialing **5005*7672*MessageCenterNumber#. Do check the message center number below for Ntc, Ncell, Smart Cell.
If you are confused about your SMS Center Number then worry not, we have got your back. SMS/Mobile Message Center Number for Ncell, Ntc as well as Smart Cell is listed below.
Ncell's Mobile Message Center Number: +9779800009000
Ntc's Mobile Message Center Number: +9779851028801
Smart Cell's Mobile Message Center Number: +9779610000204
Sometimes if you find the SMS center number to the same as that of above, removing +977 could be a trick to solve the problem. Otherwise the number with the country code works fine mostly.
Majority of SMS problem comes in for handsets brought from abroad as it has Message Center Number of the foreign operator. However, replacing it with the right Mobile Message Center Number will make everything fine. Each individual telecommunication service providers have a different Mobile Message Center Number. So, double-check your Mobile Message Center Number before putting it.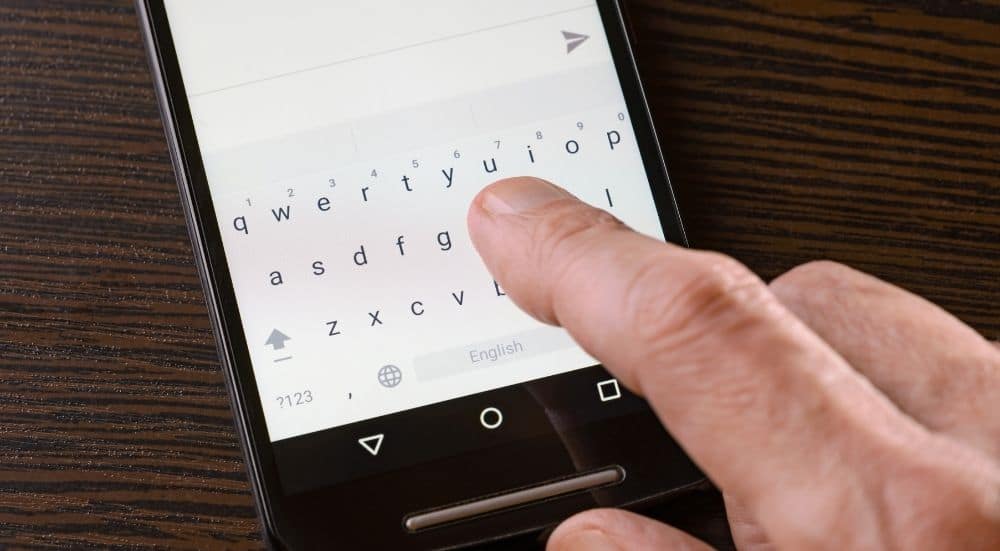 To change the Mobile Message Center Number, first, open your Messaging App. Then, go to the settings or menu option. Go to more settings if you have or you can skip this if you don't have one. Press on SMS Center Number and select your SIM. Put your Mobile Message Center Number according to your telecommunication service provider and click save or ok. Now, restart your device. It's done, that's it.
Check out: How to Change your SIM card in Ntc, Ncell, Smart if damaged?
2. Deregister from iMessage if Switched from iPhone to Android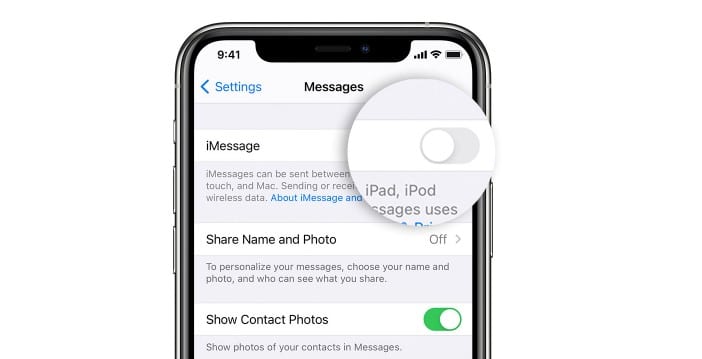 On iPhone:
Go To Settings
Tap on Messages
Turn iMessage Off
Whenever you switch from iPhone to Android or other devices, you have a high probability of experiencing such SMS problems. This is because you haven't turned off iMessages. Thus, Apple continues to route all SMS through iMessage. Therefore, turning iMessages Off is a must while switching to other devices.
If you still have iPhone then simply go to settings and tap on messages. From there, simply turn off the iMessage. It's that simple.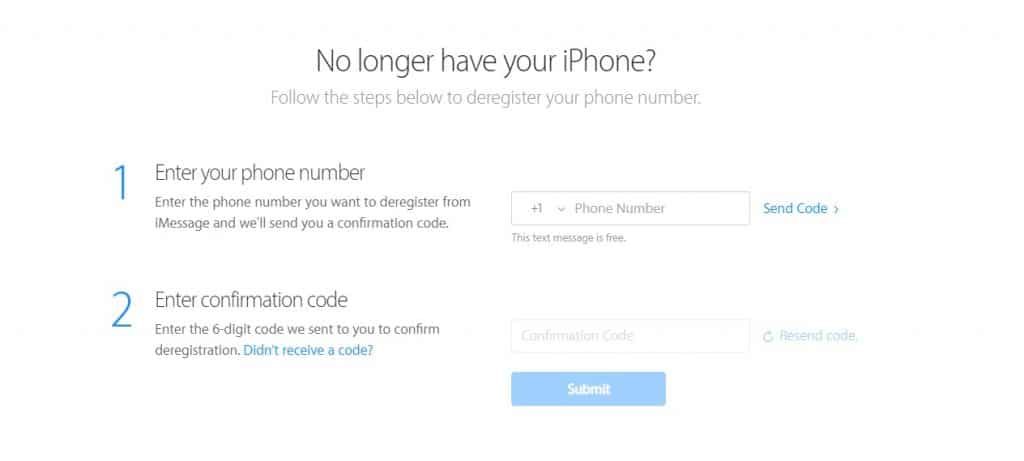 On Android:
Visit: Selfsolve.apple.com
Enter Your Phone Number
Enter Your Confirmation Code
Click on Submit
What if you already switched to Android or any other device. Worry not, you can still deregister from iMessage online through Apple's official support portal. Just visit the site listed above. Scroll down to No longer have your iPhone section. Enter your number inside the box and also put the confirmation code that you received. After this, hit on submit and its done, enjoy.
Check out: How to view Call detail records in Ntc, Ncell?
3. Clear Data/Cache of Messaging App
Go To Settings
Find and click on Applications
Click All Applications
Find You Messaging App and Click on it
Go to Storage
Clear Data/Cache
Restart your device
Sometimes the big burden of collected Data, as well as Cache, can be the main cause of the problem. Thus it makes us experience such types of SMS problems. However, you can simply delete the Data and Cache of the Messaging app.
Just go to settings and find Applications. Go to applications and click on All Applications. Simply, find your Messaging App and click on it. Press on storage and then clear Data as well as Cache and restart your device. If a big load of Data, as well as Cache, is the root problem then it should be fixed.
If you have tried the above methods and still you have some issue with SMS, then you can try to factory reset the phone, but only after backing all of your data.
4. Install another messaging app
Go To Play Store or App Store
Search for messaging apps
Install the one you like
Make it the default Messaging app
One of the causes of the problem can be the messaging app itself. To eliminate the problem, you can simply change it with any other third-party messaging apps. If your handset supports, we also recommend you to go for Google Messages with the RCS Chat support, which has plenty of offers like that of messengers.
After installing and making the freshly installed messaging app default, every SMS message will now come in this app as well as you can send SMS from there.
Don't Miss Out: Voice Call Rates In Ncell, NTC, And Smart Cell
Bonus
How To Fix Font Error in Received SMS (Unreadable)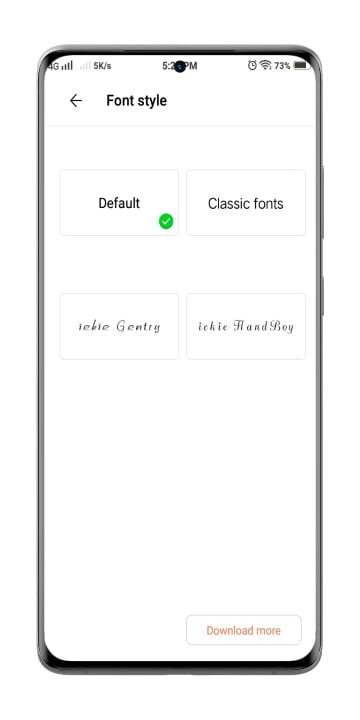 Go To Settings
Click on Display Settings
Press on Font Style
Download and apply missing font that sender use
Sometimes, you receive an SMS with symbols that you cannot read. The text error in SMS is simply caused by Fonts. If the sender uses a custom Font (for the text) that you don't have then that causes the whole problem. Simply search for the Font, download it and apply to get rid of the problem, It's that easy. However, if you don't know the font then you can simply ask them and carry on with the rest of the process.
More process to resolve SMS problem
Here are some of the alternative methods to resolve SMS issues:
Try restarting the device first and try sending messages again.
In case the above processes don't work for your Android phone (Samsung, Oppo, Realme), do make sure that FDN is disabled. Go to settings, call settings, fixed Dialing number and disable the FDN by entering the PIN code (pincode 1: 1234, pincode2: 5678).
In case, you are not receiving messages on your Ntc phone (both android phone and iPhone) while on VoLTE, just disable VoLTE for a while by dialing *444# and press 3. This is just temporary solution and for better calls, you need to enable Ntc VoLTE again after some time.
If any solution does not solve this SMS issue, we also recommend you to reset the network settings, check again to send the message.
Change the handset for the same SIM, if anything doesnot work, the last resort is to reset the phone to factory settings, but do take a backup of your important files and contacts from the phone.
Recommended Read: How to check and change SIM registered name for Ntc, Ncell SIM?
Conclusion
All the methods mentioned above will surely work if you have experienced such SMS problem and font error problem in SMS. Furthermore, if nothing helps then you can leave a comment down below. We will look up to it and tell you about the solutions and what you can do.
Last but not least, did any method helped you with your SMS sending/receiving Problem? Do you think we missed any other method to fix the problem? If yes then do comment down the method below, we will add it asap. Hope this "How to Solve SMS Problem in Ncell, Ntc, and Smart Cell" article has been great to you.