Nepal Telecom had been testing VoLTE service when it started the expansion of 4G to more areas. They had made a test launch on May 17, 2021 (World Telecommunication and Information Society Day) on selected smartphones. After 7 months, Ntc makes a commercial launch of VoLTE service on its 18th anniversary. Now that Ntc 4G coverage is now available in all 77 districts, you can get HD voice and video over the 4G network, with VoLTE. Also, find the process to activate VoLTE on Ntc SIM.
With the commercial launch, Ntc says more devices have supported VoLTE service. NTC also offers free calls on VoLTE on the anniversary day. While NTC also announces the number of users to activate VoLTE on their phone has crossed 10 lakhs and the active subscribe to be 1 lakh and 60 thousand.
What is VoLTE?
As 4G is a data-only technology, a telco needs to have either extra features to support voice over 4G or use the existing legacy networks like 2G, 3G while being on 4G. The extra feature solution to provide Voice service over 4G LTE is VoLTE (Voice over LTE). It is similar to Voice over IP, which means the voice passes through the data network for the voice service. VoLTE is also one of the most demanded services from Nepali Telecom operators, find other demands by people.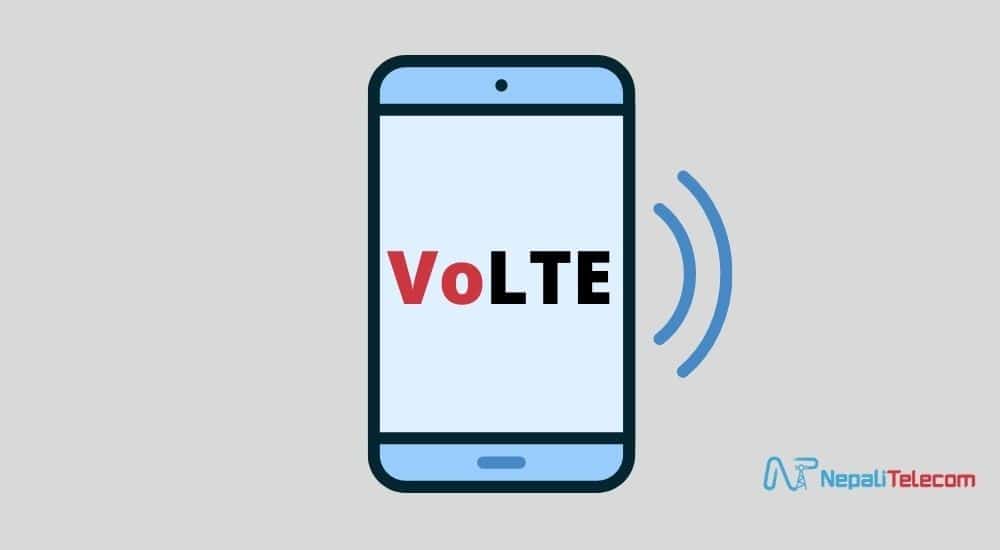 Read all the top features of VoLTE.
Advantages of VoLTE
Here are the advantages of VoLTE service.
Better Voice Quality: As VoLTE provides crystal clear, and low noise calls, the voice quality is much better than the traditional calls from 2G, 3G.
Efficient resource management: As VoLTE uses IP packets to transmit the voice call, the resources in the system are optimally used. It also includes the transmission link, spectrum, and other resources.
Faster Call setup: The call setup time with that of VoLTE service is much faster than that of 2G, 3G. So, the customer experience with this service is better.
Longer battery life: Research proves that Vo-LTE calls consume lesser battery life than traditional calls. So, a phone using VoLTE calls lasts a longer duration.
Using VoLTE, customers can get crystal clear, high-quality voice service in 4G. The noises in the voice call that is there with 2G, 3G will be minimized sharply with the service. Similarly, the HD video calling feature will also come along, with the ability to transfer high-speed data rates.
ALSO READ: 2G, 3G, 4G, and 5G explained simply.
VoLTE Requirement
First of all, the telecom operator whose SIM you use must have the service VoLTE enabled in their network. Not every 4G LTE network will have this feature. Similarly, on the customer end, you need to have VoLTE support in your handset/smartphone. You need to remember the point as "Not every 4G phone has VoLTE enabled". So if you want to use the service, make sure your operator and your handset support the service.
"Not every telecom operator supports VoLTE nor every smartphones".
As known, the handset makers also need to customize the Vo-LTE support in the phone as per the network's settings. Due to this, the service took a long time to reach the public although the network supports it for quite some time. It has been done to assure network quality by configuring the network rightly.
Check out: Why Ntc Volte is not working on my Phone?
With the VoLTE supported handsets, you need to enable the feature in the settings.
You need to go to mobile networks in your Phone settings.
Then select the SIM card if you have a dual-SIM option.
Then you can enable the VoLTE feature if you are on the 4G network.
Due to the VoLTE feature, any new telecom operator can provide Voice service without the need to have 2G or 3G. So, there can be a 4G-only telecom operator.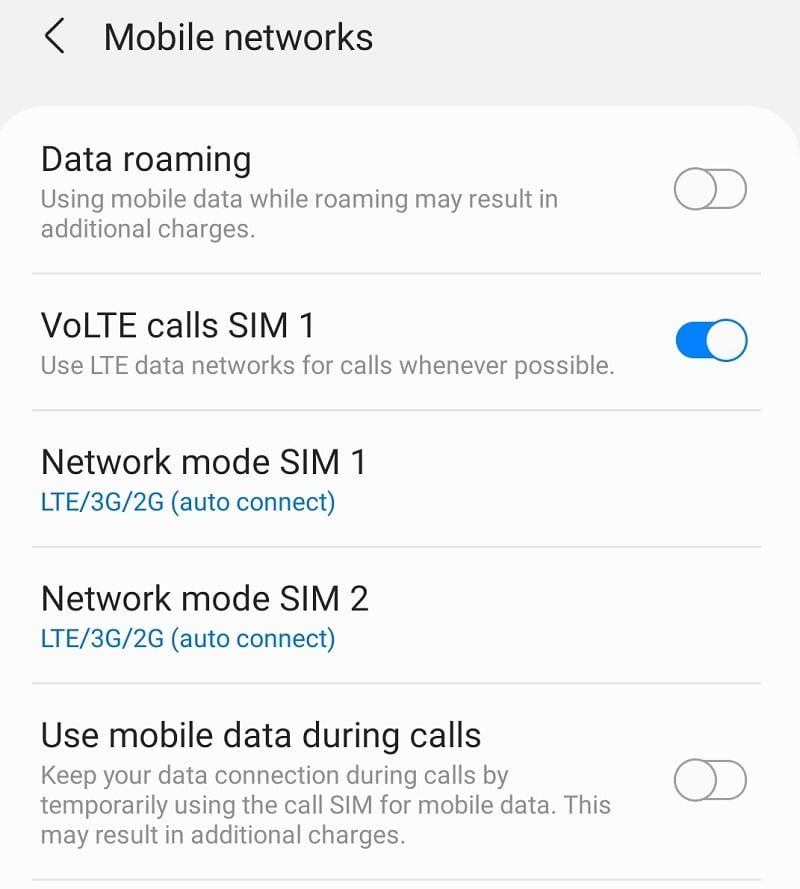 Smartphones with Ntc VoLTE support
Here are the smartphones which support Ntc Volte for superior voice quality, as published by the operator.
Samsung: Galaxy M01s, Galaxy M02, Galaxy M02s, Galaxy M11, Galaxy M12, Galaxy M21, Galaxy M30s, Galaxy M31, Galaxy A12, Galaxy A51, Galaxy A52, Galaxy A70, Galaxy A70s, Galaxy A71, Galaxy A72, Galaxy Note 10 Lite, Galaxy S10, Galaxy S10+, Galaxy S10e, Galaxy S20, Galaxy S20+, Galaxy S20 ultra, Galaxy S20 FE, Galaxy S21, Galaxy S21+, Galaxy S21 Ultra, Galaxy Note 10, Galaxy Note 10+, Galaxy Note 20, Note 20 Ultra, Galaxy Z Fold2 and afterawards.
Xiaomi: Redmi 8A, Redmi Note 9 Pro, Redmi Note 9, Redmi Note 7 Pro, Redmi Note 10 Pro, Redmi 9C, Redmi 9A, Redmi 9 Prime, Redmi 8, Redmi 7, Poco F1, Mi Note 10 Lite, Mi 10, Redmi Note 10 series and afterwards.
Nokia: Nokia 5.3, Nokia 7.2, Nokia 3.4,  Nokia G20, Nokia 1.4, Nokia G10, and afterward.
iPhone: iPhone 6, iPhone 6S, iPhone 6S Plus, iPhone 7, iPhone 7 Plus, iPhone 8, iPhone 8 Plus, iPhone SE, iPhone X, iPhone XR, iPhone XS, iPhone XS MAX, iPhone 11, iPhone 11 Pro, iPhone 11 Pro Max, iPhone 12, iPhone 12 mini, iPhone 12 Pro, iPhone 12 Pro Max, iPhone 13 series
ZTE: ZTE Blade A51, ZTE Blade V30, ZTE Blade A71
OPPO: OPPO F19, OPPO A16
Vivo: Vivo Y51, Vivo Y20, Vivo Y20s
OnePlus: Oneplus Nord CE
Check out: Which Smartphone brands support Ntc Volte?
For those devices, you need to update your phone to the latest OS and put the settings of VoLTE on to use the VoLTE service. Then find the steps below to activate VoLTE in Ntc.
VoLTE in Ntc
With a new project, Nepal Telecom expanded the 4G network including VoLTE on a massive scale across the country. So, with the 4G expansion, new areas (with 4G only network) where there is no other telco service will also have this advanced feature. Find more official information on Ntc VoLTE here.
Another leading telco, Ncell has also been testing the VoLTE service and will launch in the near future. VoLTE is mostly useful for upcoming operators like UTL, CG Telecom, Smart Telecom, Hello Nepal, which can provide voice calling over the next generation 4G network and does not need to invest in 2G, 3G just for the voice calls.
How to activate VoLTE in Ntc SIM?
To activate VoLTE in your NTC SIM, you need to
Dial *444# and select option 2 or Dial *444*2# directly.
Then, VoLTE will be subscribed to your SIM card.
With the launch of VoLTE, Nepal Telecom is providing free 100 minutes Volte call on the first activation. Once you subscribe to VoLTE on your SIM card, you need to dial *111# or call 1444 to subscribe to the free call pack. The 100 minutes Volte call is valid for 28 days.
After you enable VoLTE on your phone and SIM card, you will be able to find the VoLTE/HD icon on the top of your smartphone screen.
Check out: Nepal Telecom 4G Bands; Why should you care?
The picture below shows VoLTE for two SIM cards if you have dual VoLTE support on your phone and both the sims are Volte activated.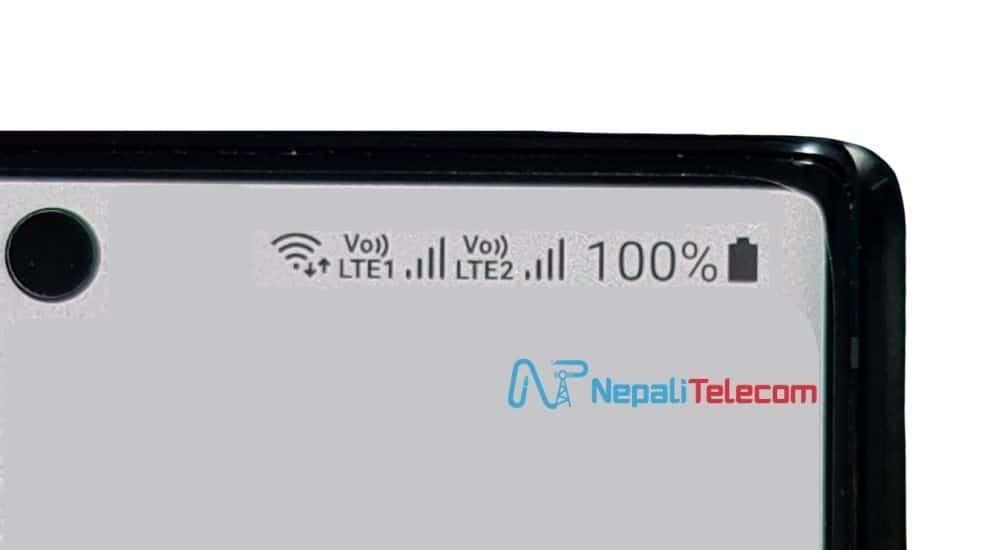 Check out: Ntc prepares for 5G trials
How to Deactivate VoLTE in Ntc SIM?
You can also deactivate VoLTE in Ntc SIM, for which you need to dial
Dial *444# and select option 3.
Then VoLTE service will be unsubscribed from your number.
Tariff of Ntc Volte Call
The cost of Volte call in Ntc is the same as the traditional 2G, 3G calls. Also, all of the available Ntc voice packs work with VoLTE service.
Although Volte works as voice-over IP packets (data), data volume will not be utilized. It will only consume normal call minutes.
If you have any queries about the VoLTE service along with the activation problem, you can put your question below. Let us know if your phone support VoLTE? Please comment below.