Dual SIM phones have been around for a while now in Nepal as well as in the world. With the advancement in technology, the perks of dual SIM phones are better than ever and there are some really impressive options on the market.  With the option to choose between multiple carriers and the decreased cost of SIM cards, Dual-SIM phones are remarkably successful in Nepal.  So what is a Dual SIM phone and the benefits of using it? Let's find out.
Almost 95% of the phone that is available in the Nepali smartphone market support dual SIM functionality, the majority of it being Android phones. With the provision of eSIM, iPhones are also dual SIM compatible.
What is a Dual SIM Phone?
Dual SIM phone is not a harder term to understand. The simplest way to explain dual SIM phones is the phone that supports two SIM cards at once or a handset with slots for two SIM cards. SIM cards, as all of us know, are the tiny plastic cards that give your phone its number and recognize you as a subscriber to a carrier when you make a call.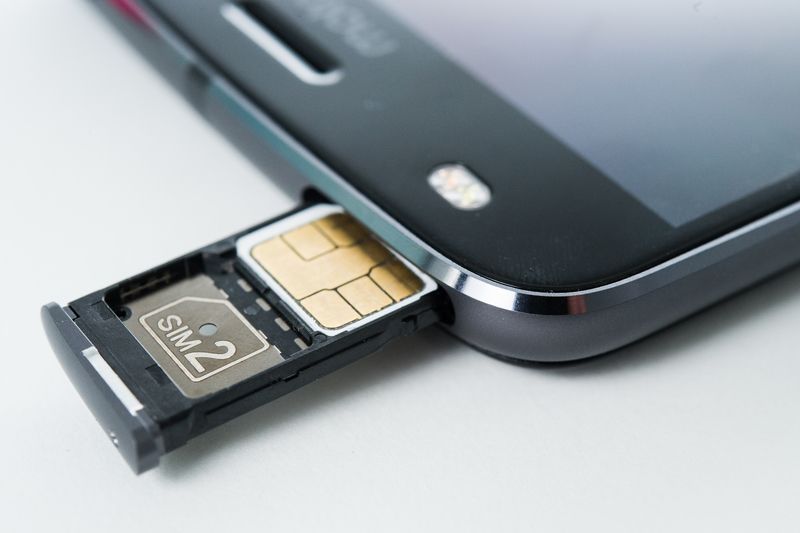 So, we know that a phone with two SIM cards can hold two numbers at once. You can make or receive calls and send or receive texts on either number and give each number only to the people that you chose. Imagine these situations. Why do you want a dual SIM phone and what's so big about it? Here are some good reasons why dual SIM phone is a good option.
Benefits of Dual SIM Phones
Having Dual SIM phones provides a lot of benefits. From having a choice of multiple phone numbers to using the best of two different carriers, there are multiple advantages of two SIM cards using at once. Here are some major advantages of using dual SIM phones.
Making use of best offers/packages
With the dual SIM phone, you can have two phone numbers at once. This means you don't need to carry two phones or keep switching SIM cards to have multiple phone numbers. Dual-SIM phones enable you to sign up for any network provider you like.
Therefore, you're free to use one SIM for voice and the other for data or vice versa. In the context of our country, some of the carriers have a cheaper voice rate/package whereas some have cheaper data rates. With dual SIM phones, we can get benefit from both of them.
Separate personal and professional life
Another major advantage of having two SIM cards is using it for business and personal use. With the ability of Dual-SIM phones to distinguish which line a call or text is coming through, this makes it very easy to separate the personal and professional calls.  If you have a separate SIM for work and personal, you'll be able to see specifically what you settle for work.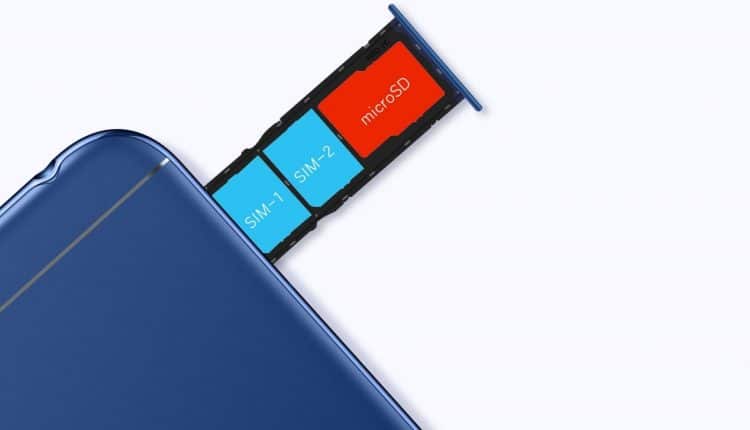 Coverage and lifesaver
Dual SIM means two different networks, and this increases your possibility of coverage. So, for instance, if you need to make a call in a crisis and you don't have coverage on one network, your backup SIM might come to your salvation.  A dual SIM phone lets you have a conversation on one line and still receive calls from the other and this is really convenient.
It also makes the International travel remarkably hassles free with dual SIM phones. You can use your phone on an international trip without worrying about changing your regular SIM card.
You can use a local SIM card without ejecting a regular personal or work SIM card on your phone. With a dual SIM phone, you can take benefit of more affordable rates abroad, by having local SIM as well as your usual SIM. So, with the dual SIM, you can save huge international roaming bills.
Why do people use Dual-SIM Phones in Nepal
Ntc, Ncell, and Smart Cell are the major telecom service providers of Nepal. Ntc and Ncell share almost equal numbers of users and coverage whereas Smart Cell is a small player that is mostly centered in the major cities. Though Smart Telecom has limited offers in data and voice, some are found to prefer Smart Cell for the great offering. These kinds of network availability, competition, offers, and other issues have made dual-SIM phones very popular in the country.
People also keep two SIM cards as they get affordable on-net call/SMS that is made within a network. The cost is reduced further due to the on-net voice pack (read above for the pack info) and SMS pack for the calls/SMS made within the network.
Let's say it in another way, the cost of calls/SMS to other networks is generally expensive compared to the same network. As the cost of a call from Ntc to Ncell or vice-versa is expensive, people keep both Ntc and Ncell SIM so that they can save some bucks by calling Ntc number through Ntc SIM and dialing Ncell number via Ncell SIM only.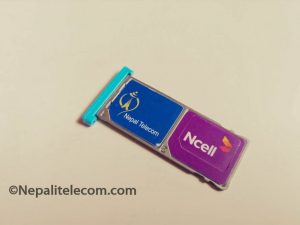 Here are the main reasons why dual SIM phones are popular in Nepal:
Telecom company competition in price and availability. Some telecom operators offer cheaper call rates but have poor availability while some other companies charge more but have better connectivity. So, people can use a cheaper SIM for voice calls whenever possible and only when the cheaper SIM is not available, they use the expensive network.
Prepaid and Postpaid: Comparing Postpaid SIM vs Prepaid SIM, you find some better offers in each of them as per your usage. So, some people carry two SIM of the same operator, but with prepaid and postpaid to get the advantage of both.
Varying price of call and data. Several telecom operators have different pricing schemes in call rate and the internet. So, people will choose one carrier SIM for call and another for the internet to optimize their expenditure.
Work SIM and personal SIM: Workplaces may also provide SIM cards to people for their work. While others separate their work and personal SIM on purpose. They do so to get rid of irritating work-related calls while having a personal life. Similarly, you can even prioritize between work and family for calls and other communication.
Many Nepalese believe in the philosophy "More of anything is better than less of it". So, they think that having 2 SIMs is more beneficial than owning just 1 SIM when the size or quantity of the phone to be carried remains the same. One more thing: You can always turn off the one you don't need selectively based on your requirements.
There are also few people who use two SIMs but in a different handset, one smartphone, and another feature phone. They use one smartphone for internet purposes while another feature phone is used for calls. The major reason for that is to have better battery life in the feature phone to be always available for calls.
Some even use prepaid and postpaid as two SIM of the same carrier to get the benefit of the features from both SIM.
Telecom operators in Nepal
We have three telecom operators in Nepal with ample network coverage, namely Ntc, Ncell, and Smart Cell. As there are benefits of using each carrier's network, there are a handful of people who carry all of the three SIMs in two phones, one phone having dual SIM and another having a single SIM.
If more telecom operators provide better coverage in Nepal, more people are likely to get dual SIM phones with dual SIM cards. CG Telecom had already announced to have partnered with Huawei to launch its 4G and 5G networks, but their availability is not ensured due to the license and spectrum issue.
NTA has also planned to introduce a foreign company as a new telecom operator for more competition in the telecom market. So we can say that more telecom operators will be there in the future.
Are you one of those who carry a dual-SIM phone? Do you relate to the preferences mentioned above that you follow for the dual-SIM phone? Tell us in the comment section below.