Telecom regulator NTA will teach senior citizens ICT skills in the next fiscal year 079/80. The authority made the announcement at a ceremony organized to mark the 53rd World Telecommunications Day in Kathmandu.
International Telecommunications Union (ITU) is celebrating the day with the theme 'Digital Technologies for Old Persons and Healthy Ageing." On the same occasion, Nepal Telecommunications Authority organized a program in its Jamal office, Kathmandu.
Speaking on the occasion, NTA chairperson Purushottam Khanal said, "We have included programs for senior citizens for the next FY 079/80. Our objective is to teach older ICT skills in 7 districts each in 7 provinces."
"We will continue with this program as part of the first phase initiative and we will add more for older citizens," he added.
On the other hand, Director Arjun Ghimire called for more effective implementation of the programs. "Instead of just launching these initiatives, the authority should also assess their progress report. If not, we won't get the results from our initiatives," he reminded.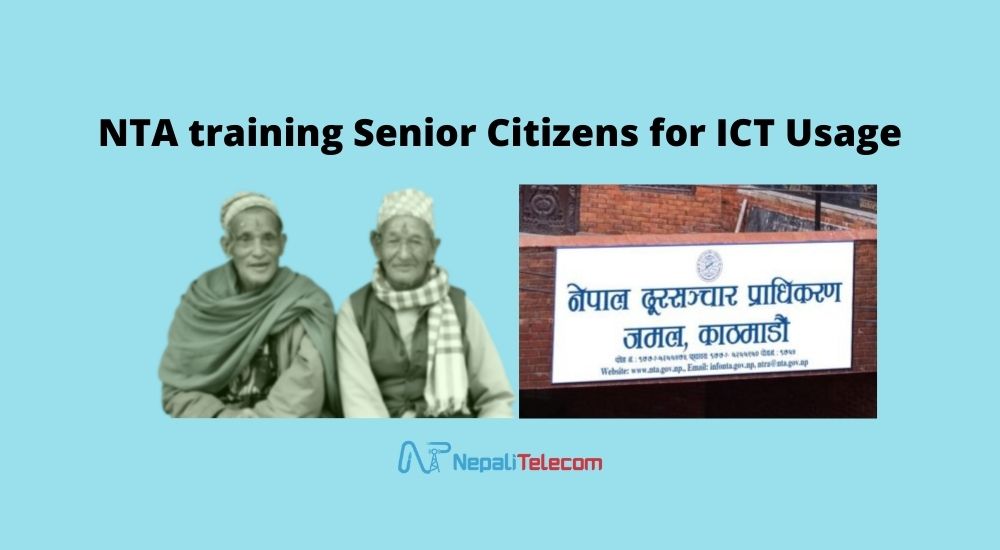 Likewise, NTA Director, Dipesh Acharya said that the authority is always committed to familiarizing senior citizens with technology.
Also read: NTA to implement Digital KYC for SIM cards
Free SIM cards, and internet to promote ICT skills
He shared that the authority is at work to introduce various programs that will help realize the goals of WTD. Another Director Min Prasad Aryal pointed out that as the regulator; NTA should devise policy arrangements for old-aged citizens.
Aryal also opined that old people should be issued free SIM cards, free internet, and discount on mobile phones. This, he argued, would greatly help bring old people to connect with technology for their benefit.
Similarly, Director Ambar Sthapit stressed the need for Nepali content and services for older citizens.
NTA will formulate policies to make older citizens more capable of ICT in its next FY policies. It has also decided to encourage scientists who innovate technologies for older citizens that help bridge the digital divide.
ITU is coordinating with WHO to create programs to teach older people digital skills and help them age with good health. For this, the union is working on enhancing the use of fintech and mobile apps to help them sustain better.
Check out: Mobile Number Portability in Nepal
It believes that "digital engagement can empower older people, amplifying their contribution within their families, local communities and society."
What else do you think NTA can do besides teaching senior citizens ICT skills? Do share your inputs in the comments below.