Ncell confers Scholarships, Excellence Awards to students
Ncell Private Limited on Thursday honored outstanding students of various faculties of the Central Campus Pulchowk, Institute of Engineering (IoE), with Ncell Scholarships and Excellence Awards, as a part of its corporate social responsibility (CSR) initiative aimed at promoting young talents and contributing to the nation by nurturing skilled human resources. Find more about Ncell CSR initiatives below.
Under the initiative, Ncell has been awarding Ncell Scholarships to students securing highest annual scores and Ncell Excellence Awards to students graduating with top scores in Bachelor of Engineering (BE) Electrical, Electronics and Communication, and Computer faculties since 2014.
The scholarships and excellence awards were jointly handed over to the students by Campus Chief Prof. Dr. Gokarna Bahadur Motra, Assistant Campus Chief Jitendra Kumar Manandhar and Ncell representatives on Thursday. 12 Ncell Scholarships were handed over to the topper students of BE Electrical, Electrics and Communication, and Computer amid a function. Similarly, 4 students who graduated from these faculties securing highest marks received Ncell Excellence Awards.
Ncell says, "As a responsible corporate citizen, Ncell remains committed to nurturing young talents. Ncell Scholarships and Excellence Awards resonates the company's commitment to contribute towards the development of young talents and future leaders. The Ncell Scholarships and Excellence Awards over these five years have honored hard work of the students, encouraging academic excellence". They also express their proudness to be associated with IoE for this novel cause".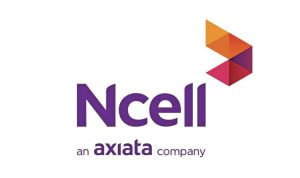 Ncell CSR
Ncell, under its CSR initiative, had instituted Ncell Scholarship and Excellence Awards in 2014 at Central Campus Pulchowk, IoE for 5 years (2014-2018) to support young talents and contribute towards the development of skilled human resources. In these five years period, a total of 60 students have been honored with Ncell Scholarships and 20 students have received Ncell Excellence Awards. Ncell has provided scholarships and awards of NPR 8 million to the students during the period.
Scholarships are provided based on annual scores of 1st, 2nd and 3rd year and students receive it for studying 2nd, 3rd and 4th year, respectively. The 12 scholarships receivers include 3 toppers, one each from Electrical, Electronics, and Communication, and Computer faculty and 1 female topper among all female students of these three faculties from each batch.
Ncell Excellence Award
Ncell Excellence Awards, on the other hand, are given to the students graduating with top scores from each of these faculties and also to a female student graduating with top scores among all female students of these three faculties. Each Ncell Scholarship and Ncell Excellence Awards carries a purse of Rs 100,000.
Ncell has been keeping education sector high in its CSR priority list and carrying out various programmes since 2010. Under this, 14 girls of remote districts of Karnali and other rural districts, who got good grades among female students in SLC, but faced financial difficulties to continue further education, have received Ncell Girls Scholarships.
Digital Library
Likewise, Ncell has established 16 digital libraries to support digital education and supported 44 community schools to equip them with educational infrastructures such as classrooms, drinking water, toilets, and sports, among others. Together, these supports have benefitted over 25,000 students in rural Nepal.
Ncell latest Press release provides the details of their CSR initiatives. Apart from these, Ncell, under its CSR initiatives, has also supported young talents to unleash their digital potential, contributed to promote Nepali literature, art, music, sports such as football and cricket, among others. The company has also contributed in the health sector and environmental conservation through different CSR projects.