Fabless semiconductor giant MediaTek has announced its next-generation chipset MT6825 at the Mobile World Congress (MWC) 2023. The SoC supports two-way satellite connectivity. The move follows Qualcomm's own product Snapdragon Satellite and Samsung's development of similar wireless communication services.  
The Taiwanese chipmaker's response to Qualcomm and Samsung comes in the form of its standalone SoC which supports 4G or 5G phones. Unlike its competitors, its chipset follows the 3GPP Non-Terrestrial Network (NTN) standard. That is, it can be used on any network which adheres to the standard.   
The company is a key driver and leader of 3GPP NTN standardization. It supports an open NTN ecosystem which is likely to benefit the highest number of people in the near future.
The 5G NTN consists of two levels of connectivity. They are IoT-NTN and NR-NTN where the former is used for low data-rate connection such as messaging or non-real-time data and IoT-NTN is another addition beyond cellular to out-of-terrestrial cellular connectivity.
NR-NTN is soon going to fill up the cellular coverage gap with a faster data rate. It will enable users to make calls and also use apps.
MediaTek elevating satellite communication on smartphones!
Similarly, while Apple's emergency SOS and others' satellite communication features connect to satellites in the Low Earth Orbit (LEO), MediaTek's chipset connects to Geosynchronous Equatorial Orbit satellites. Therefore, the chipmaker says, its satellite service supports not just emergency SOS texts as in Apple, but two-way messaging. That means it lets users send and receive texts using satellite connectivity.
MediaTek's satellite connectivity aims at elevating the service from what is in existence. The one available on iPhone 14 doesn't allow receiving messages without a traditional cellular network. Qualcomm's Snapdragon Satellite technology requires devices to be manually refreshed to get new messages.
MediaTek's satellite communication-supported chipset MT6825 will debut with two Motorola smartphones- Defy 2 and CAT S75. The devices will be released in North America, South America, and Canada in the second quarter of 2023.
Qualcomm reveals smartphones that will use its satellite solution this year
Qualcomm has announced that smartphone OEMs Xiaomi, OPPO, Vivo, Motorola, Nothing, Honor, and others will use the Snapdragon Satellite solution in their upcoming handsets. The US-based chipmaker said that its satellite communication will be available on upcoming RF modems and models of 8 and 4-series SoCs for phones.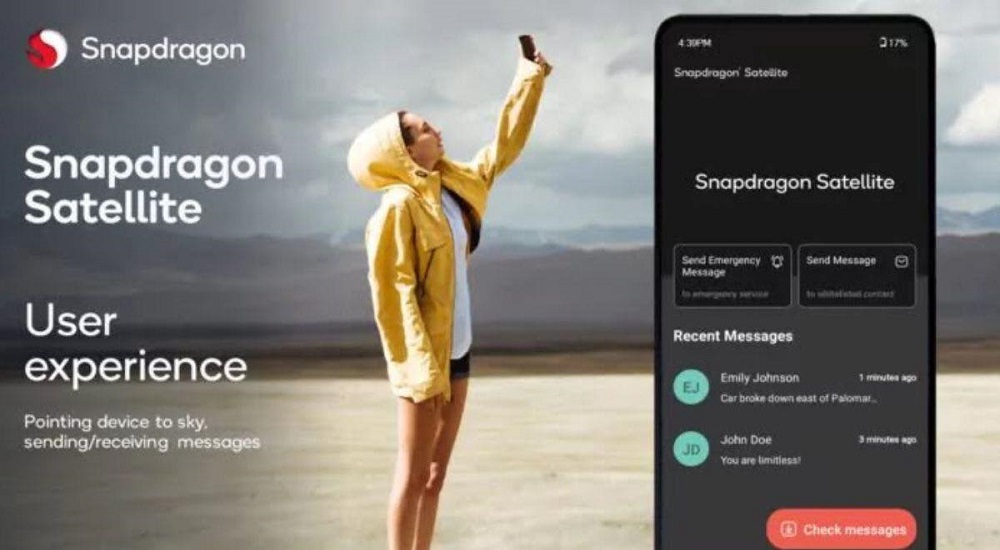 "By incorporating Snapdragon Satellite into next–generation devices, our partners will be able to offer satellite messaging capabilities thanks to a mature and commercially available global LEO constellation, which can allow subscribers around the world to communicate outdoors with emergency service providers, as well as family and friends," Qualcomm vice president for product management, Francesco Grilli said in a statement.
Qualcomm announced its Snapdragon Satellite technology with Iridium at Consumer Electronic Show 2023 in January. It allows two-way text messaging services helpful for users in emergency situations where a mobile network is not available.
Android user Samsung has also announced its satellite connectivity technology based on 5G non-terrestrial networks (NTN) modem technology.
While the satellite communication feature could be a welcome addition to many, it won't be an imperative or convenient mode of connection due to its limitation in capabilities. However, it's a good sign that it's fast becoming a standard on smartphones.