Battery life has been one of the prominent functions to look out for on a smartphone. With the growing and extensive use of smartphones, saving battery or prolonging the battery life is very important. In this article, we are going to know about how to save battery on your smartphone.
Reduce the Screen Brightness
Screen brightness is an important factor in the battery life of your smartphone. Setting screen brightness to the max can drain your battery pretty quickly. So, one should reduce the screen brightness to reduce power consumption in order to save battery. It applies to both AMOLED and LCD screens. The higher the brightness, the higher the power consumption and vice versa.
Use Dark Theme and Dark Wallpapers
Using a dark theme and dark wallpapers is very beneficial for saving the phone's battery. This however applies to smartphones having an AMOLED panel. Such panels are not only vivid but can also save much battery when a dark theme and dark wallpaper are being applied. It is because AMOLED screens turn off the black pixels and only illuminate other colors. This aids in saving the battery life greatly.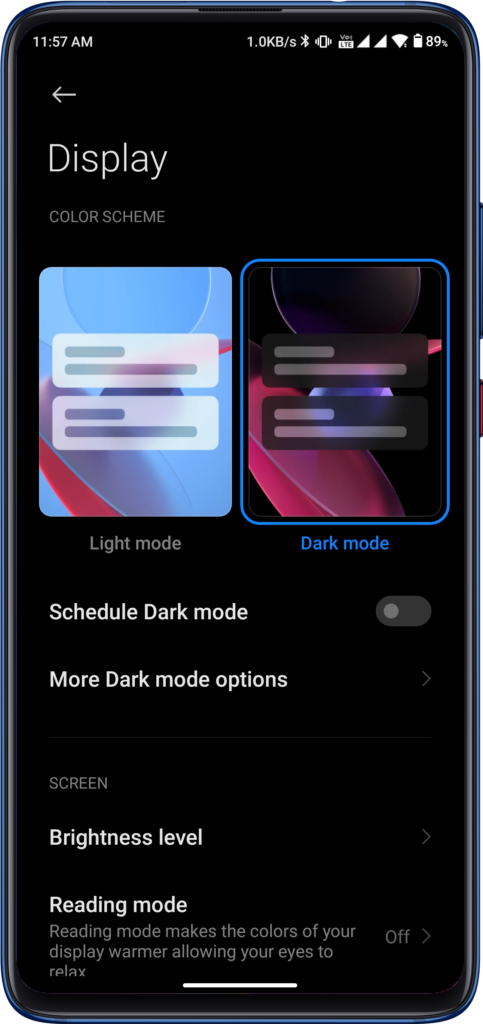 Use Only Specified Chargers and Cables
The best charger for a smartphone is the one that comes bundled in the box and also those specified by the company itself. For charging your smartphone, you should only use the original charger and cable. It is also safe and certified for your device. In case you have lost or damaged your charger, you should only buy a brand-specified charger. If you use another brand's charger or incompatible charger, that can take a toll on the battery life of your smartphone.
Have a Read:- Xiaomi's 200W Fast Charger Coming Up, Gets 3C Certification
Turn On Battery Saving Mode
Every smartphone these days come with a battery-saving or power-saving mode. This kind of mode is very useful when you have to save your battery for emergency purposes. In situations such as a power cut, no accessibility to electricity, or if you are stranded somewhere, turning on the power saving mode can help a lot. It terminates the unnecessary background apps, lowers the screen brightness, and only keeps the important functions to save your battery.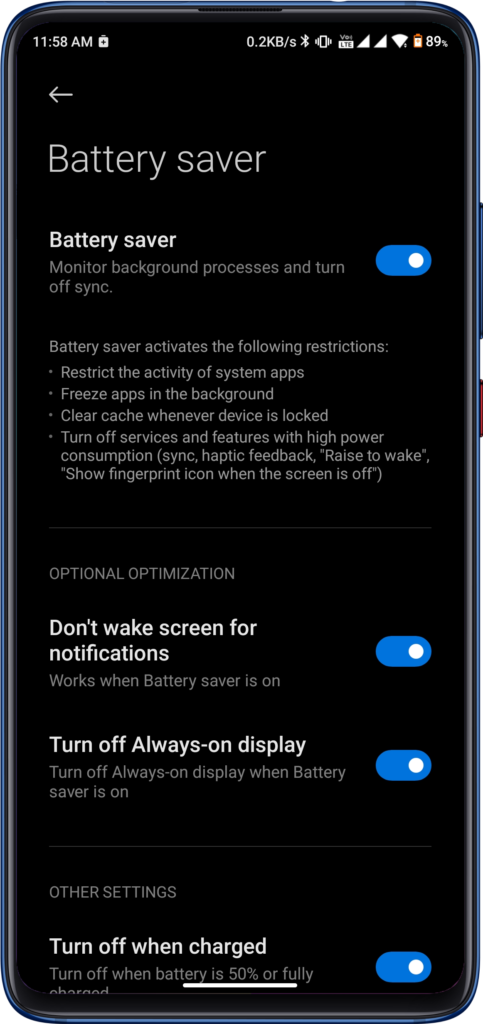 Turn Off Location Services (GPS)
Smartphones these days come with in-built GPS which is great for tracking locations and using Google Maps. But Location Services (GPS) can be a battery eater when you keep it turned on. As your phone's antenna will interact with satellites to provide the location, it can drain the battery. Hence, tuning off the location services (GPS) can also save battery on your smartphone.
Do Read:- How to Find Saved WiFi Passwords on an Android Phone?
Turn Off Auto Starting of Apps
With a smartphone, there comes ample apps for messaging, photo/video sharing, gaming, entertainment, and a lot more. Having dozens of apps installed on the phone can also lead to quick battery drain. In this scenario, you can turn off the auto-starting of the apps you don't use much. This function is available on modern-day skins such as MIUI, Realme UI, ColorOS, etc. Turning it off for various apps can drastically save your phone's RAM and battery consumption as well.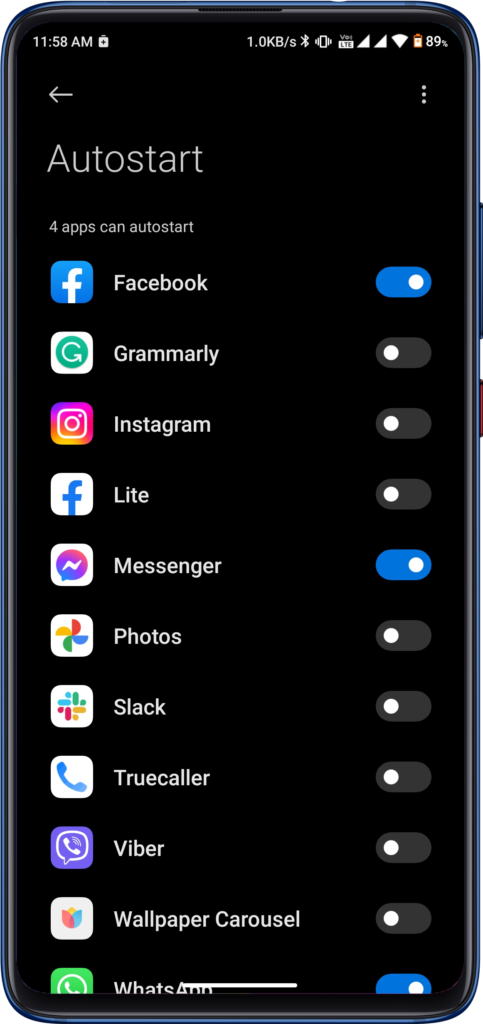 So, those were the tips and tricks for saving battery on your smartphone. Although smartphones are coming with fast chargers and intelligent software, the users also need to be aware of saving a phone's battery life. We really hope that the article has been beneficial for you.
Do Read:- How to Improve Smartphone Performance? Know the Steps Here!
If you have any queries, questions, thoughts, or opinions, do write us in the comment section below.