Samsung makes the Samsung Galaxy S10 available in the market. After the successful pre-order of the S10 series phones dated March 1, 2019, to March 14, 2019, customers can get easy access to the phones in the market. Samsung S10 offers all the features and specs, people expect in a great smartphone. Find the price, specs and EMI information for S10 phones in Nepal below.
Samsung Electronics celebrating a decade since the first Galaxy S launch brings a new line of premium smartphones: Galaxy S10. The four devices in the Galaxy S10 line meet the whole sole needs of a consumer from a smartphone. The S10 phones deliver a great experience in display, camera, and performance, for which smartphone owners care the most.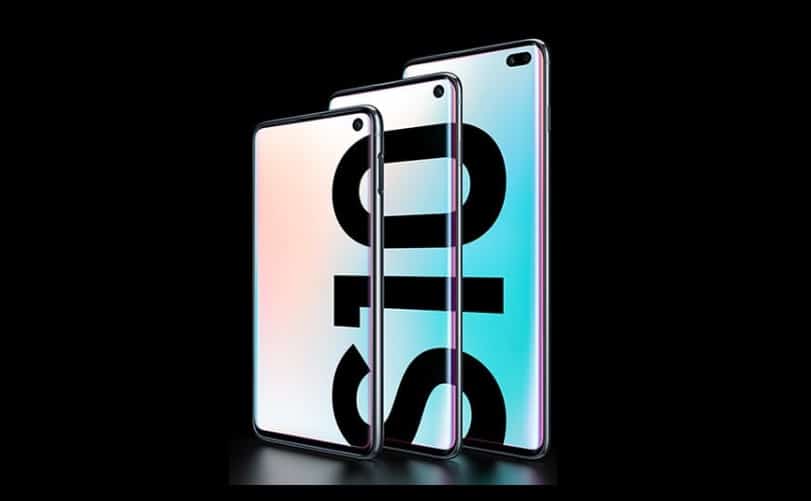 "Since its launch ten years ago, the Galaxy S series has stood for premium innovation – offering consumers an incredible experience, and the ability to find the device that's right for them," said Pranaya Ratna Sthapit, Head of IMBiz, Samsung Electronics Nepal. "Galaxy S10 builds on that incredible legacy and delivers breakthrough display, camera, and performance innovations.
With four premium devices, each built for a unique consumer in mind, Samsung is leveraging a decade of industry leadership to usher in a new era of smartphone technology". He further shared his gratefulness to the Nepali consumers for their response towards Samsung Galaxy S10 series during the pre-ordering phase.
Samsung claims itself as the number one mobile phone brand in the domestic market in the smartphone series over the past few years. They have recently launched M10 and M20 phones for the affordable range in the market.
S10e specs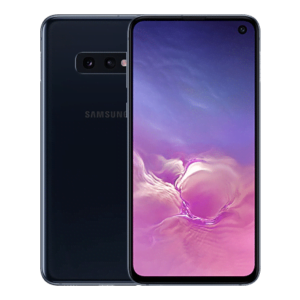 Samsung's octa-core 9820 Exynos processor.
5.8 inch Dynamic AMOLED FHD+ screen, HDR10+
6 GB of RAM and 128 GB storage
Dual Rear camera of 16 MP, f/2.2 ultrawide and 12 MP with aperture switching between f/1.5 and f/2.4
Front camera of 10 MP, f/1.9
Battery: 3100 mAh
Fingerprint sensor in the side.
Black Color
One UI over Android 9.0 Pie
S10 and S10 plus
Samsung's Octa-core 9820 Exynos processor.
S10: 6.1 inch vs S10 plus: 6.4 inches, Dynamic AMOLED FHD+ screen with HDR10+
8 GB of RAM
S10: 128 GB storage, S10 plus: 128 GB, 512 GB
Triple rear camera: 16 MP f/2.2 ultra-wide lens, a 12 MP f/2.4 telephoto lens and a 12 MP lens which switches between f/1.5 and f/2.4 aperture
Front camera of S10: 10 MP, f/1.9, S10 plus: Dual front camera of 10 MP and 8 MP
S10 colors: Black, blue, White. S10 plus colors: Black and blue for 128 GB, Ceramic black for 512 GB
Reverse wireless charging.
In-display ultrasonic fingerprint sensor
3400 mAh in S10 vs 4100 mAh in S10 plus
One UI over Android 9 pie
Galaxy S10 Colors availability and price

Galaxy S10+ is available in 512GB storage variants and offers to consumers at a price of NPR 154,500. The color of Galaxy S10+ 512 GB storage is available in Ceramic Black. The price of S10+ 128GB is NPR 123,500 105,900 in the colors of Prism Blue and Prism Black. Similarly, the price of Galaxy S10 is NPR 110,900 84,900 with colors available in Prism white, Prism black, and Prism blue. And Galaxy S10e is available at a price of NPR 93,900 79,965 and in Prism Black color.
Galaxy S10+, 8 GB RAM, 128 GB storage: Rs 1,23,500 105,900
Galaxy S10+, 512 GB: Rs 1,54,500
S10, 8 GB RAM, 128 GB storage: Rs 110,900 84,900

Galaxy S10e, 6 GB, 128 GB: Rs 93,900 79,965

EMI availability & Breakage Insurance
Samsung also provides Easy EMI from 9 different banks, namely Global IME Bank, Nabil Bank, Laxmi Bank, Nepal Investment Bank, Mega Bank, Kumari Bank, Hulas Investment Bank, NMB Bank, and Machhapuchchhre Bank. You need to contact those banks for more information on the installment details. With the buying of S10 phones, customers will also get 1-year breakage insurance.