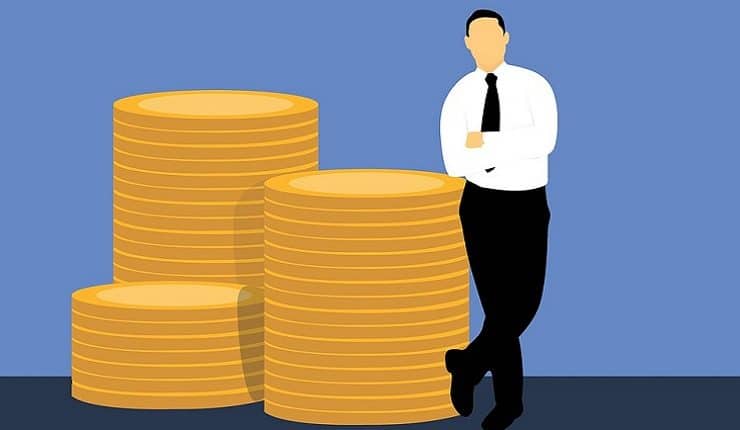 How to apply for share online using C-ASBA and Mero Share
As most of the things are going digital these days, filling share form for IPO has also become digital. Now you don't need to queue in line for hours to invest in shares using your hard earned money. As known, people earned a lot of money with the share investment but they need to devote a lot of precious time and money for filling the share form. Now that CDS and clearing have launched C-ASBA (Centralized Application for ASBA based issuance) system, it is easier to apply share online from your home. C-ASBA has also become mandatory to implement for all IPO (initial public offering), FPO, Rights/bonus share application. Apart from applying, you can also check/view the IPO result in your Mero share accounts.
First, let us be clear on what C-ASBA is. It is just a centralized system similar to ASBA (Applications Supported by Blocked Amount) in which the amount applied will be blocked in the investor's bank account until share allotment or result is published. With ASBA, you needed to visit the banks and apply there. But C-ASBA now lets you apply share online that is from anywhere using the internet. You also need to have "Mero share" account from where you created C-ASBA.
Procedure to apply Share (IPO) online in Nepal
Here is the complete procedure to fill up the share form online and pay for it online from your bank account.
First, you need to create a Demat account. You can visit the nearest bank or broker or any capitals that have authorized to give the service. DP (Depositary participants) might be banks, Merchant bankers or Brokers where you have taken the service of Demat. The easiest way would be to go for the bank where you have your own account. You might as well need a citizenship certificate, Passport size photo, Bank account number, identification document and 3 generation (Tin Pusta) of your family. Normally they will make a Demat account in 2 to 3 days, depending on the pressure. If there is no rush, some capitals they even provide the other day.
Also read: Online share trading to start soon.
Then you need to take CRN number which stands for C-ASBA Registration Number. Visit the bank where you have made the Demat account and apply a form for the CRN. They need to process your form for some day and provide you the CRN number. Normally you get it on the other day of application. Some banks even offer users with e-banking to get CRN number online from their bank portal. Please confirm for this for your bank.
Now that you have the CRN number, you need to get an account for "Mero Share". Fill a form for this with your email ID, phone number along with the DPID and Client ID. You need to pay Rs 50 for the charge fo Mero shares per annum. If every process followed and CRN number is right, you will get Mero share account username and password in your email. They say it will take 5 days to a week to get that account. All this process needs to be done one time, once you get the account, you don't need to do all this. Straight go to the step below.
Go to Mero Share web portal of CDSC , select your DP and log in with your login ID, password. Then you can fill up for the respective IPO, your share number plus amount. Done, This is the way you can fill the share online for all the IPO / FPO, right/ bonus shares. If you have already applied before, you can also see your application status and the allotment result. It is high time that they launch a mobile application for Mero share. So that it will be easy to save the credentials and fill up.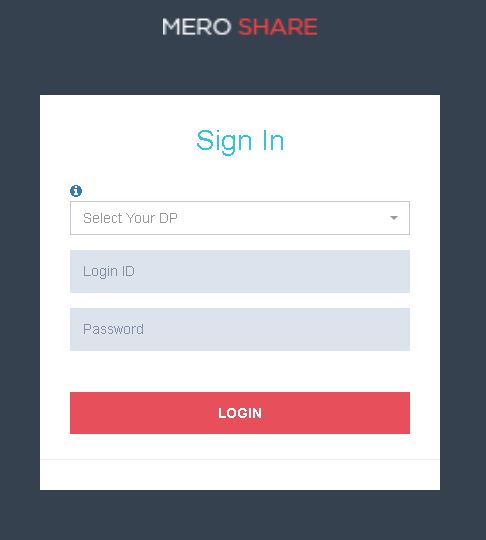 Only if you go through the above steps to apply share online, you don't have to queue in line for several hours. Mostly we have seen employees of several organizations including government and private, being busy filling those forms. It is not only easy for them to invest but it will keep them to focus on their own work at the office, instead of being in a queue for several hours. This is going to save thousands of hours which can be productive for people and nation.
Update: For the application to IPO shares like Bhotekoshi Hydro for the Employee provident fund account holders, you cannot do it online. Please visit the respective bank where you have the DMAT account and fill the form along with your EPF card and employee ID card copy, for the application.
C ASBA sucess.
With this procedure, it is known that the share allotment or results can also be published very soon. The share allotment has been done quite fast with the Arambha Microfinance. With the implementation of C ASBA and Mero share, the share allotment of Arambha Microfinance was done within 36 hours of closing. The successful implementation of C ASBA system has made the dream of share market possible and the digital/online way of share application is a great achievement.
If you have any queries about apply share online, do ask us and comment below.
ALSO READ