A report has emerged stating that US tech giant Apple is working on developing its own batteries to be used in a number of its products including upcoming iPhones. The move seems reasonable as it will reduce the renowned phone maker's reliance on foreign vendors for components.
The in-house batteries will feature new technology that may bring improvements in the battery performance. The news comes from South Korean news outlet ETNews which states that Apple is developing and plans to commercialize the batteries in 2025.
These will be next-generation batteries!
The report also mentions that Apple will exercise authority on the materials to be used for the battery. The company will choose the material to use on the battery such as anode and cathode. Apple reportedly plans to harbor the introduction of carbon nanotubes (CNTs) which will enhance the conductive characteristics of the battery. This will bring improvement to the overall battery performance.
In addition to this, the phone maker will also make some changes to the battery's anode. Instead of using graphite, the report says, Apple seeks to use silicon which could shorten the charging duration while also improving the battery's capacity. Hindustan Times mentions sources on the matter saying, "As the mobile user experience expands with Metaverse and Mixed Reality (MR), the demand for high-performance batteries has increased. Apple is working from the  material development stage to improve battery performance."
Check out: Specs and Price of iPhone 15, | iPhone 15 Plus | iPhone 15 Pro | iPhone 15 Pro Max in Nepal
The "iPhone 17" could feature Apple's own batteries
As per the report, Apple will have its home-built batteries ready by 2025. That means the iPhone 17 model which will launch in 2025 will feature Apple's next-gen batteries. These advanced batteries will also be used in future iPad, MacBook, Apple Watch, and Vision Pro models as well.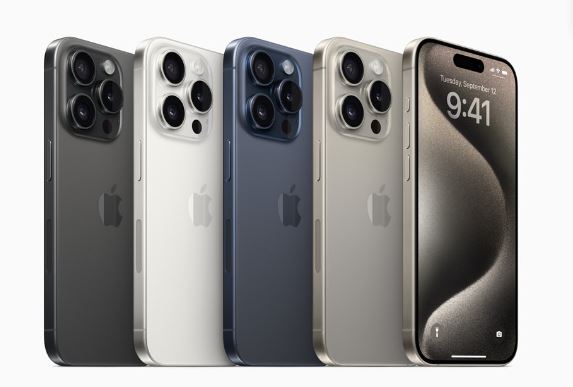 The report claims that Apple is experimenting with different anodes and cathodes to develop the first-of-its-kind battery. It's the type of battery "that has not been commercially produced yet."
Also read: Apple strictly warns users not to sleep alongside their iPhones while they are charging
Another step to self-reliance
In recent years, apple has invested resources in making its own components. In line with this theme, the company launched its own A-series chipset for iPhones and has recently introduced M-series Silicon chips for MacBooks. Now, the innovative batteries in progress will enable Apple to define its products' performance more closely than ever.  
Currently, Apple relies on foreign companies for its batteries with Samsung SDI, Sony, Amperex Technology Limited (ATL), and LG being its major suppliers. Having its own batteries will allow it to better optimize the components and enhance user experience with future iPhones and other products. You may also want to read: iOS 17.1 Launched With New StandBy Setting, Apple Music Upgrades, Radiation Fix, And more
For more of such tech, telecom, and the latest smartphone reviews, keep reading Nepalitelecom.com.