As per rumors, Apple is already working on iPhone 16 with the production starting later in 2023. Tipster Fixed Focus Digital suggests that the Cupertino giant will produce its next-generation iPhone model in China and has started a "sample" production line in Chengdu to start trial production. With this upcoming model, Apple is expected to introduce some major changes and enhancements to address the demands of users for more innovation in iPhones.
Apple's latest-generation iPhone 15 series has been out for just a few months but the US phone maker is already active for its next lineups. It reflects their commitment to technology and how the cut-throat competition only pushes them forever-consistent approach in the industry. In fact, the smartphone industry is so active that soon after the launch of the latest premium models from models, work and rumor mills start on the next year's hardware. Here, the iPhone 16 is taking pace. Find out spec details and price of iPhone 15 & 15 Plus, iPhone 15 Pro, iPhone 15 Pro Max
Apple could reportedly start producing iPhone 16 prototypes in December. After this, supplier and debugging will take place by April 2024.
iPhone 16 will restore innovation at Apple
Apple has faced criticism for "lacking innovation" in recent years, especially in the post-Steve Jobs era. With the release of every new model, fans expect significant enhancements but to less avail. This was evident with the latest iPhone 15 models. Many complained of their handsets overheating, color changing, limited changes so on. However, Apple later maintained that the overheating resulted from iOS 17 bugs and third-party apps, not the Titanium. Check out: iPhone 15 overheating is due to third-party app updates and a bug in iOS 17, not the titanium design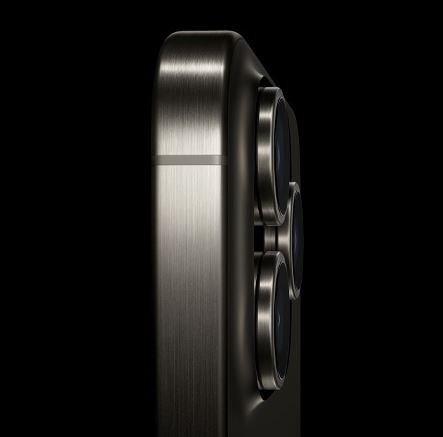 The company faces stiff competition from Samsung and other Android smartphone OEMs. Many complain that iPhones still don't have features that Android phones have for long. So, it's expected that Apple will bring major improvements to "restore" innovation with its next lineup. Apple is likely to follow the same structure for its upcoming models launching the iPhone 16 base, Plus, Pro, and Pro Max models.
Check out: Apple iPhone Price in Nepal | Latest 2023 Update
As per reports, the iPhone 16 series will sport a borderless design that will further increase the screen-to-body ratio creating more wider and immersive viewing experience. Apple could also use new materials for iPhone bodies to make them lighter and thinner.
The current iPhone 15 Pro models use Titanium but might require improvements as not all the users have expressed their approval for this material. You may also want to read: Apple's "pad-like" device will update your new iPhone inside the box
Apple is also planning on iPhone 16 production in India and has proposed an INR 28,000 crore investment with three associate companies. Apple will likely unveil its iPhone 16 lineup in September 2024.