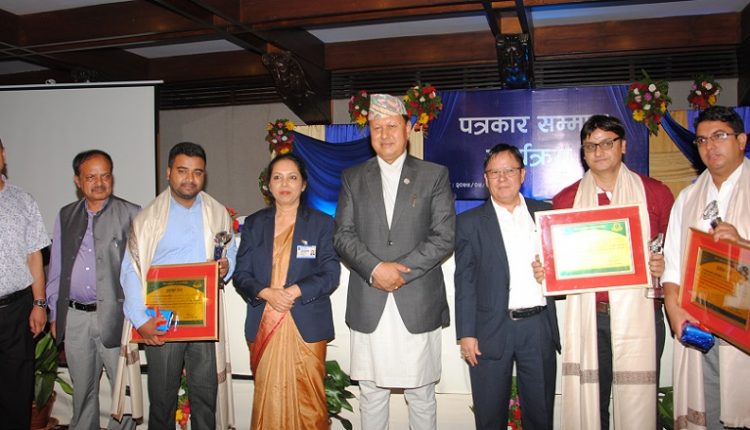 Ntc to invest 22 billion rupees for new project and quality enhancement
Ntc has announced to invest Rs 22 billion in upcoming fiscal year. In a press meet program organized in the capital, Ntc MD Mrs. Kamini Raj Bhandari mentioned of the whopping investment in this year.
She even mentioned of their plan to increase their customer base by 17 percent in the new fiscal year. According to latest MIS data, there are around 1.7 crore subscribers in Nepal Telecom. Ntc service ranges from PSTN landline phone, ADSL, GSM mobile (2G, 3G, 4G) CDMA mobile, SIP phone, WiMAX, WiFi and more.
In the new fiscal year, Ntc targets the huge investment for the network expansion like the extension of their 4G service and the quality enhancement of the existing services. As known, they have also planned to complete the running 10 Million GSM (2G, 3G) project within this year.
As per the information there, Nepal Telecom has almost finalized the tender document of 4G LTE services and about to float the tender very soon. We have already posted a news regarding the extension of Ntc 4G to all areas of the country. Till now, their 4G service is available only in Kathmandu and Pokhara city.
CDMA and WiMAX to shift to 4G LTE technology
As Ntc had already announced not to invest more in CDMA and WiMAX technology, they are known to transform the existing CDMA and WiMAX to 4G LTE technology. As CDMA have no further evolution and the fate of WiMAX in Nepal is downgrading, Ntc MD announced the transformation. Which is actually the need for the timely update and adoption of the right technology in Nepal.
In the program, Ntc felicitates journalists for their best effort in covering telecom news. Minister for Information and communication Mohan Bahadur Basnet felicitates journalists Santosh Neupane, Santosh Pokharel both from Nagarik daily and Bishwas Regmi from Gorkhapatra daily. Ntc organizes the award program marking the 100 year of telecom service in Nepal.