Smart Cell, the third-largest telecom operator has started to deliver free SIM to your home. You can now order Smart Cell SIM for free online. Not just that, the SIM comes with an attractive package that they provide from their customer center.
Find all of the offers in Smart Cell SIM card.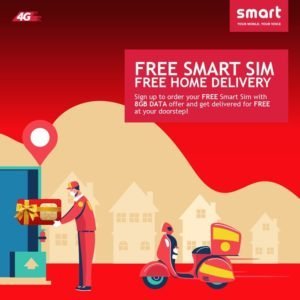 This SIM card delivery is one of the most awaited services that people long for. It comes at a time when people fear moving outside due to the threat of COVID-19. Similarly, this kind of SIM delivery also helps those who limit themselves at their home, like people with disabilities, old aged, Quarantine people, etc.
Not just the SIM card delivery but the offers in the free SIM card makes it more alluring. The free SIM card comes with 8GB data, 3GB for the first month, and 1GB every month with a recharge of Rs 100 for 5 months. You will also get 20 minutes of talk time for free. We are sure there will be a lot of people ordering this SIM card online.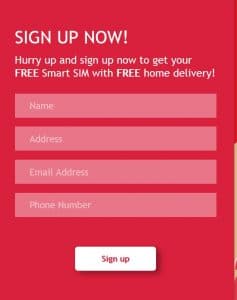 How to Order Smart Cell SIM card online?
To Order Smart Cell SIM card online, you have to follow these steps
Go to this site: http://freesmartoffer.smarttel.com.np/
Fill in your details like Name, Address, Email address, and Phone number, and Click Sign up.
Then they will contact you for the SIM card delivery.
When they arrive for delivery, you need to submit a photocopy of your identification document (citizenship/driving license/password), and a passport size photo.
With such innovative start of SIM delivery from Smart Cell, other operators are soon to follow suit. As this shall help the operators to boost their customer base at a very large scale.
Though the home delivery is now only available in Kathmandu, we can expect them to expand it to more cities where their 4G network is available. Smart Cell coverage is available in 45 districts with 4G only in 19 districts.
Tell us what do you think of the free SIM delivery in Nepal, in the comment box below. Will it be any useful to you, please feedback.