Realme 5i is a powerful phone that runs Android 9.0 Pie on top of ColorOS 6.0 overlay. Equipped with a 6.5-inch IPS LCD display protected by Corning Gorilla Glass 3. The phone has a quad rear camera arrangement that includes a 12MP primary sensor, an 8MP ultra-wide sensor, a 2MP macro sensor, and a 2MP depth sensor. This phone's selfie shooter has an 8MP sensor and performs an excellent job when it comes to capturing selfies. The Snapdragon 665 chipset, Octa-core CPU, and Adreno 610 GPU all contribute to performance. Not only that, but this phone also comes with 5000mAh battery life and supports 10W fast charging.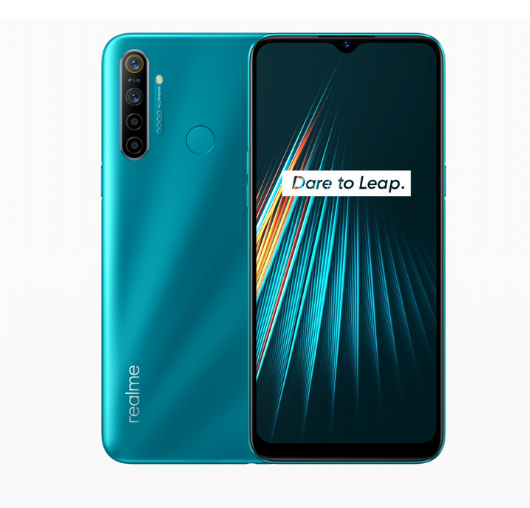 Realme 5i also comes with a bunch of hidden features that will attract your attention. Here are some of the hidden features that might help you level up your experience using Realme 5i.
1.Dark Mode
The Realme 5i is powered by ColorOS 6.0.1, which is based on Android 9.0 Pie. The dark mode is not supported by Android 9 Pie but thanks to ColourOS 5, you may still enjoy dark mode on your Realme 5i smartphone. Simply go to the settings app, tap on Realme Lab, and then click on Dark Mode. You can also choose which applications you want to appear in dark mode by clicking on the Dark Mode for Third-Party Apps option under the Enable Now option.
2. Movable Assistive Ball
Do you crave the physical Home Screen button that was once a standard feature of mobile phones? While real home screen buttons are unlikely to return anytime soon, you may use a virtual home screen button or the assistive ball in the Realme 5i. The great part about this feature is that you can personalize it in a way that is similar to the original and long-forgotten home screen button. You can find this feature on your settings apps under the Convenience Tools option.
3. Smart Sidebar
If you want to access apps without having to navigate to the Home Screen, Realme 5i's Smart Sidebar feature is for you. Smart Sidebar can activate apps instantly, record the screen, send the silent notification, and has a shortcut to the camera and applications. You may also add any applications to the sidebar as you needed or wanted. To enable this feature, you just need to go to the settings app on your Realme 5i then click on the Convenience Tool option, find the Smart Sidebar option, and tap on the enable button and you're ready to go.
4. Do Not Disturb mode
There will be times when you don't want phone calls, text messages, or social media notifications to interrupt your job or your chill time. So, to ensure that nothing and no one can bother you while you are working on that essential job or bothering your time you can activate the Do Not Disturb mode on your Realme 5i.
To enable the Do Not Disturb mode you need to open your settings app and scroll down to the Quiet Time option and simply click on it. After that, you need to find the Scheduled Time option and tap on the Do Not Disturb option. You can also choose which days and times that you prefer for this feature to be activated.
Check out: Realme Mobile Price in Nepal
5. Split Screen Mode
This function is designed for users that enjoy multitasking. The Realme 5i's "App Split Screen" function allows you to multitask effortlessly by dividing two apps into two half displays that may be used at the same time. By swiping three fingers upwards on the screen, you may access the Split Screen Mode. To enable Split Screen Mode, click to Settings and select App Split-screen.