Conference Call also called audio Conferencing is a useful way to engage with family and friends on your mobile phones. Especially, when you are out of internet coverage and have no IM (Instant messaging) apps, a conference call is your best solution. In this post, you will know more about the audio conference call service, the activation process, and the steps to start such calls on Ntc and Ncell.
What is Audio Conferencing?
Audio Conferencing is a feature provided by operators which helps users call multiple users and engage in talks simultaneously. This feature is perfect for a short discussion among family members, friends, or to talk on a business topic. It allows up to 5 members to engage in a call at once.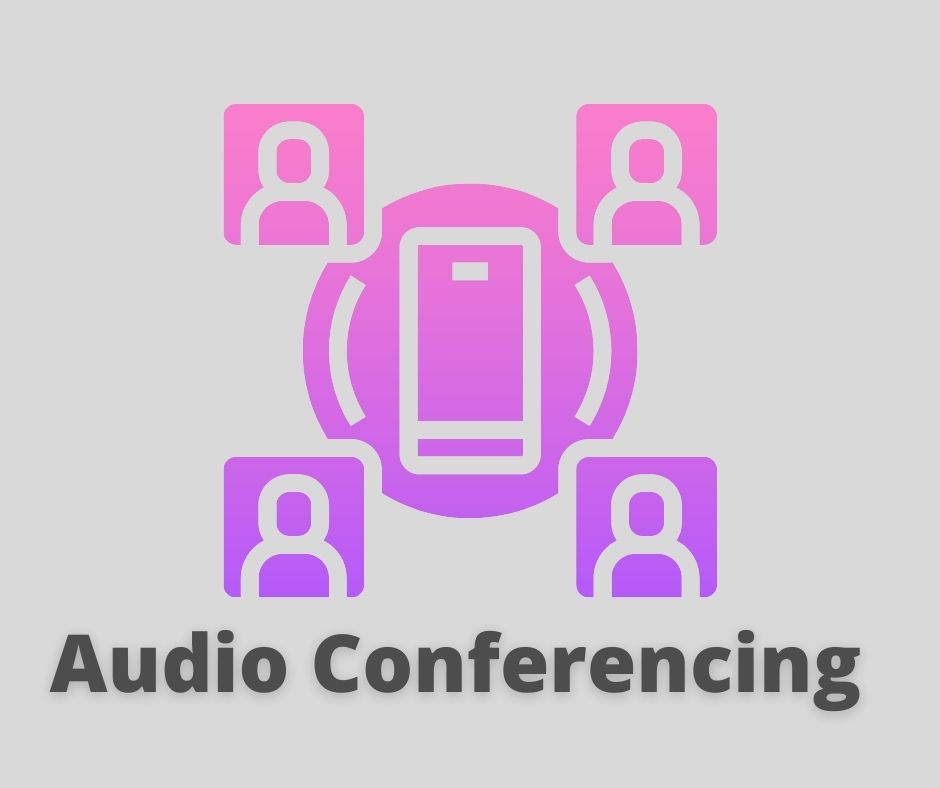 It is similar to what we do on Instant Messaging apps such as Messenger, WhatsApp, or any others. However, Conferencing calls were there before the advent of such apps and have their own benefits.
It doesn't require internet and any special app. It works on any mobile network such as 2G, 3G, or 4G (VoLTE). And you do not need to bother with other users having the same app for the call to happen. So if you are out of a data pack and need a talk in a group, you can always resort to it. You can make such multi-party calls using the native call app on your phone.
If you need a quick meeting with calls only (for short discussion), a Conference call is a very viable option and is a nice alternative to video conferencing apps.
But it doesn't come to your mobile subscription by default though. You need to activate Audio Conferencing on your network first. And the steps of activation can vary from one to another operator. Meanwhile, starting such a call is similar for any operator. Let's learn about the process for activation of conferencing calls on both Ntc and Ncell below.
Do read: How to activate Call forwarding, Call hold feature?
How to activate conference call on Ntc?
To activate the audio conference call service on NTC, you need to visit your nearest Telecom office. Then fill up a form requesting to activate the feature on your SIM card, which also needs call hold feature. Once it's activated, you can start audio conference calls on your number.
How to activate conference call on Ncell?
For Ncell users, the audio conference call feature comes by default. However, the service is available for Pro Plan subscribers only. To start, follow the steps below:
How to make a Conference Call on Your Phone?
Starting an Audio Conference call is similar across devices and operators. Once the service is activated, you can follow the below steps to make a call:
Call your first contact.
Once the first call connects, click on + symbol that says "Add Call". It puts the first call on hold.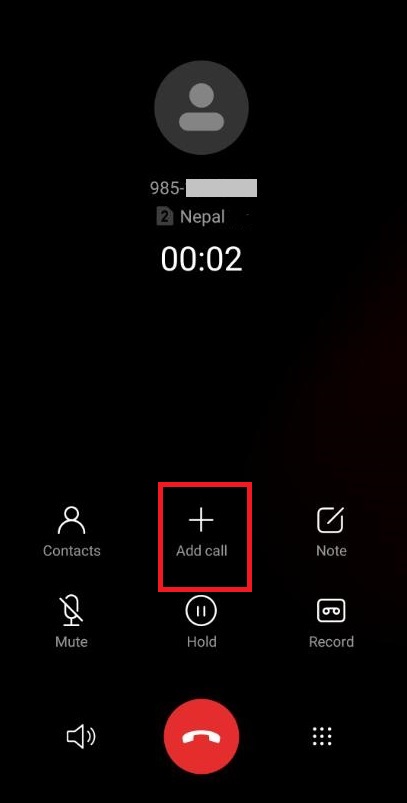 Now, call your second contact. You can use the dial pad, address book or go to recent call logs for it. When the receiver greets, let it be known that the call will be merged with another user.
Touch the Merge or Merge Calls icon, as shown below.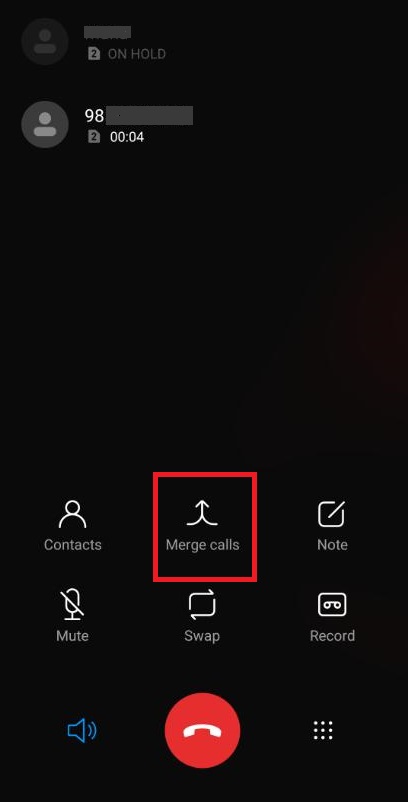 You can repeat the process or ask other person already in the coversation to add more other people into the call. As mentioned earlier, up to 5 members can engage at once in a conference call.
Check out: Phone Tapping to be legal in Nepal!!
Charges
For audio conferencing, operators charge you as per regular call tariffs. You will be charged as per the minutes of the call adhering to regular rates. This is illustrated further below.
Suppose if A calls B, C, D, A will be charged as the initiator of the calls to each party.
Let's consider another scenario, if A calls B and B adds another to the ongoing call, B will be charged as a per usual call to C. If C adds D, C is charged for adding D in the group call per the duration of the call to that person.
Conference calls can be a very handy tool to you in an area where you are out of the internet and an Instant Messaging app. With it, you can talk with up to 5 members like any regular call with the benefit of talking simultaneously. Keeping knowledge of it can surely be vital for your 'rainy day'.
Was this post helpful? Comment below if you want to know more about it.