Nepal Telecommunications Authority (NTA) soft-launched the mobile device management system better known as MDMS from Jestha 01, 2080 to monitor smartphones' legitimate operation in Nepal. Now, the authority is prepared for the full MDMS implementation from Kartik and plans to blacklist "grey phones" from Monday, Kartik 20 whose IMEI numbers are not registered in NTA's MDMS system. With this latest development, many are asking "What will happen to my phone if I don't register my phone in MDMS." In short, these phones will not be able to connect to any mobile network after the deadline surpasses. That means NTA will "network lock" such devices. However, there's more to it than simply blocking or blacklisting. Let's dig more.
In its last notice on Kartik 04, NTA offered a 15-day deadline (till Kartik) 19 for mobile phone users to register their devices' IMEI in MDMS. The earlier deadlines came and went with very few adhering. However, this time, the authority's statement was terse and in earnest. This has the existing grey phone users worried.
The purpose of MDMS
The purpose of MDMS is to contain the spread of grey phones, bring missing revenues to the government, and help with tracking and monitoring lost/missing devices. To blacklist phones, NTA will coordinate with cellular service providers- in Nepal's context for now. After detecting an unregistered device, it will be blocked by a telco's EIR (Equipment identity register).
NTA launched MDMS to disassociate phones from any carrier services that are not in its database. That means the users of such phones will not be able to exchange any calls or messages or use the internet. The question still begs: Will the government disable grey phones after Kartik 19? So far as it seems, YES. NTA seems firm on it.
Do not miss: NTA TERAMOCS: Everything you need to know
What Has Been Said?
NTA Chairman Purushottam Khanal recently said that the authority will start blacklisting mobile phones which are not registered in the MDMS system from Monday, Kartik 20, 2080 BS. After this cellular devices will stop connecting to carrier networks in Nepal. That is the phone won't connect to Nepal Telecom (NTC) and Ncell's networks. In technical terms, we call it "network locking".
Mr. Khanal said that NTA will start blacklisting grey phones from Kartik 20 and has chosen 9:00 PM to start operation. He said that in the beginning, 1,000 high-end smartphones will be blacklisted. That includes phones that cost above Rs 1 lakh. Afterward, mid-range and entry-level mobile phones will come on the radar of NTA MDMS. Mr. Khanal said that 10,000 premium phones operate in Nepal without MDMS registration.
Mobile devices whose VAT bills are not available or have escaped registration will be on NTA's radar for blacklisting.
What is a grey phone?
A grey phone is a device that's in use but without having its custom charges and other taxes fulfilled. Mostly, these phones are smuggled into Nepal through the border areas or brought from Nepalese from abroad. In essence, it's a phone that is not found in any government registries. Some may even not realize that their phones are to be classified as a grey phones. In NTA's context, it's a phone that is not registered in MDMS.
What will happen to grey phones after the MDMS blacklisting?
After NTA's MDMS system blacklists grey phones, they will not be able to connect to any mobile network in Nepal. The devices will lose the capacity to receive any telecom service. Essentially, you won't be able to call, exchange SMS, or use mobile data services. Network lock will prevent devices from latching to any telecom network. Any service that comes after connecting to a network will effectively stop. WiFi services will stay operational though.
In sum, the following will happen to a grey phone after MDMS blacklisting:
The phone will not connect to any mobile network in Nepal,
That means the phone's system won't show any cellular network signal in the status bar even if there's a valid SIM card inside,
Phone calls, SMS, and data from carrier networks won't be possible,
Any other VAS services won't be possible on the phone,
If you think the phone is for calling and SMS, the blacklisting will turn it into a brick but WiFi connectivity will always be a viable choice.
WiFi will work on phones even after MDMS blacklisting but telecom services won't be available meanng no voice, SMS, and data.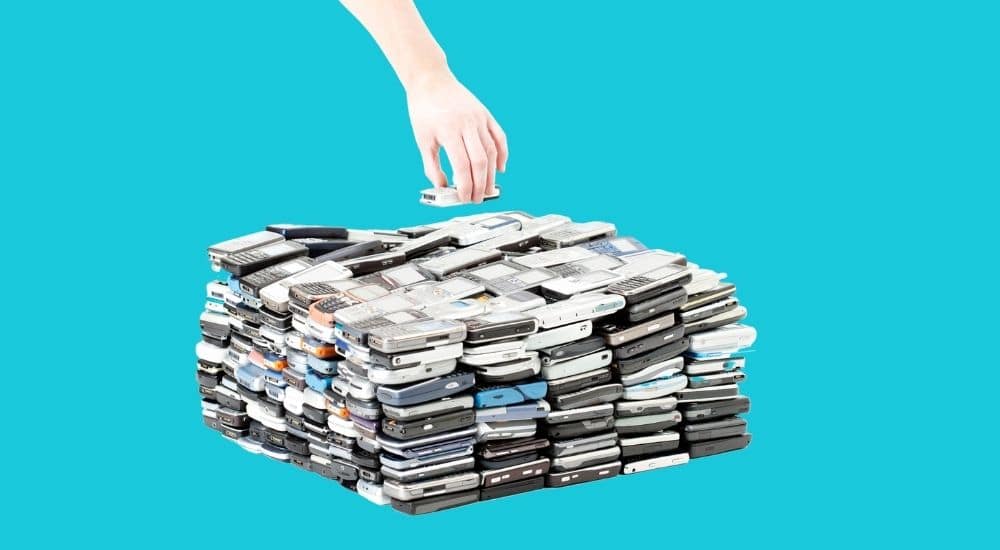 For a more comprehensive guideline on the registration of your phones in Nta MDMS, you can follow our post here.
Will all phones be blacklisted by NTA?
As per NTA, blacklisting will start with "high-end" phones then other devices will face the action. There are unconfirmed reports that iPhone 15 series will first be blacklisted, however, NTA Chairman Mr. Khanal says that the authority will hold no bias against any smartphone brand. We assume that after premium devices, other affordable phones (mid-range) and entry-level handsets will be in the pipeline for NTA. So, if you have a comparatively older phone, you may have a few months (let's assume) to use telecom services. Gradually, all the unregistered handsets will face MDMS scrutiny.
But hey, you can still try to register your grey phone at NTA. The site seems to have gone busy at the moment. But you can try and register your phone's IMEI in NTA MDMS right away and avoid blacklisting. You may have to pay a fee for registering your phone in MDMS. Check out our detailed post here: MDMS Registration Cost for iPhone, Android, and Bar phones
BUT WAIT! There's a benefit of the doubt for all the grey phone owners. We soundly encourage all the readers to register their mobile phones as quickly as possible. But for some reason, if you haven't done that already, there could be a chance. The recent history has it that NTA has had to extend the grey phone deadlines and even quietly allow it. So, given the huge amount of devices still operating without registration, the authority may consider extending the deadline yet again. But let that not be another complacency though. MDMS is for our devices' security and gets very handy when our phone goes missing, lost, or stolen plus, it's vital for the government too. So, this time, we urge you to be at your quickest to register your phone in MDMS.
We will continue with this latest development on MDMS with thorough detail and keep you updated. Keep visiting Nepalitelecom.com for all the details on this breaking news and more.