Nepal Telecom (NTC) has launched its Group SMS service for its mobile users. The service allows users to send an SMS to up to thousands of different Ntc phone numbers at once. With it, the telco is bringing several SMS packs to its customers targeting their usage during the festival season.
Previously, it was required to talk to SMS service providers for such a huge number of messages, but now, the Ntc is providing the service through its own subscription mechanism.
A normal message consists of a user sending a message to another single recipient but a group SMS involves one sending a message to multiple users. Ntc says its service lets users send a single message to 2 thousand, 5 thousand, and even 10 thousand unique Ntc numbers. An SMS under the group SMS service costs only Rs 0.5 (50 paisa).
The government-backed operator says it costs Rs 1000 to send two thousand SMS in two days. Likewise, Rs 2500 allows users to send five thousand SMS in five days. If you spend Rs 5000, you can send 10,000 SMS in 10 days.
| | | |
| --- | --- | --- |
| Ntc Group SMS number | Cost | Validity |
| 2000 SMS | Rs 1000 | 2 days |
| 5000 SMS | Rs 2500 | 5 days |
| 10,000 SMS | Rs 5000 | 10 days |
Ntc Group SMS bundle
The group SMS service is on-net meaning users can send messages under these packs within the Ntc network only. The company says there are no additional taxes on the service.
Check out: Latest NTC Data Pack with Price, Code, Volume, & Validity
How to Use Ntc Group SMS Service?
To send Group SMS in Ntc, you need to follow the following steps.
Go to groupsms.ntc.net.np.
Fill in your details (Full name, Citizenship ID, Mobile number) to log in. After entering details, tap on 'Send OTP'.
You receive an OTP on the submitted contact number. Enter it, click on terms and agreements and tap on 'log in'.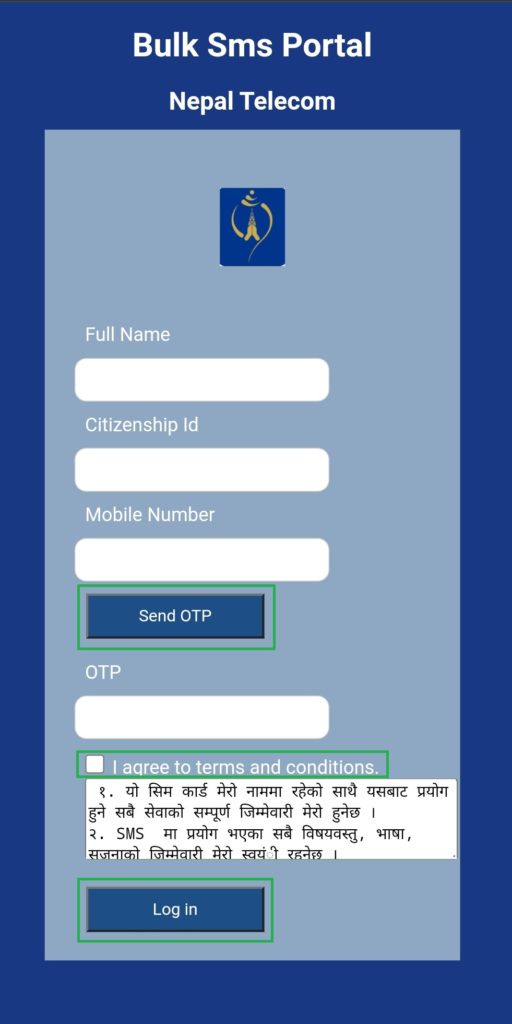 Buy a bulk SMS pack as per your needs.
Upload your phone contacts in an excel sheet and enter your message and then you can send your message to multiple recipients.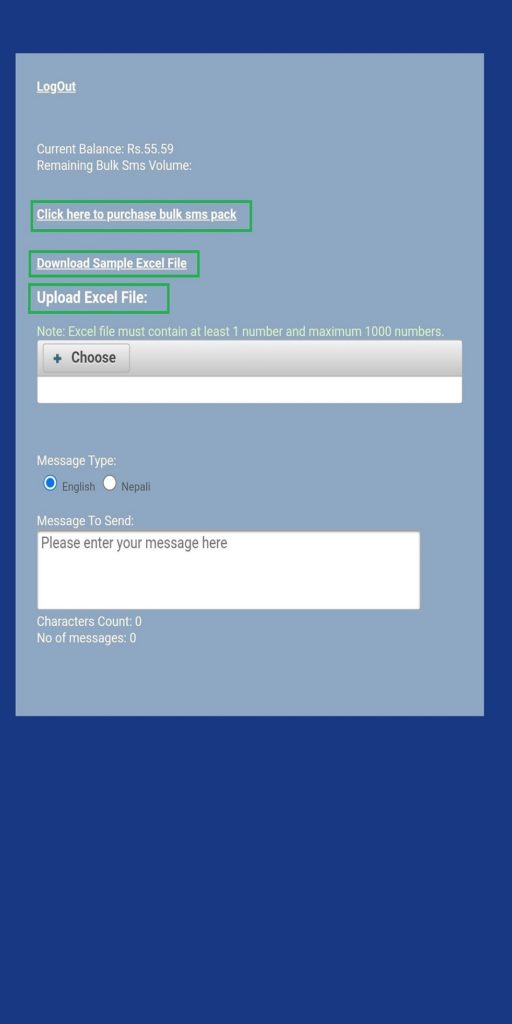 To use the service, you need a SIM card registered in your name. The operator says senders will be solely responsible for the words (diction) and tone of their message and the service shan't be used to harass the recipients. Find how to check and change your SIM registered name to your own name.
Ntc expects the service to be beneficial to its users. If you require to send messages in around hundreds or less, then you can buy regular NTC SMS packs.
The group SMS service helps individuals and corporate users to save time and cost to send an SMS to multiple users. Especially, for disseminating vital information conveniently to the mass, the service becomes more particularly useful.
Check out: SMS vs Instant Messaging; Which one do you prefer?
If you have any queries, let us know in the comments below.