Chinese tech giant OPPO is working on a project to enable a battery-free future for electronic gadgets. As per its white paper, the next-generation battery technology will replace physical chargers where devices will get their energy directly from Bluetooth, WiFi, and cell phone signals.
Focused on IoT, the wireless-charging tech would allow for smaller sizes, better durability, and lower-cost products.
OPPO detailed its latest technology in the "Zero-Power Communication" white paper on January 20th and offered details.
wWith this technology, the device gets its energy from wireless signals and that can allow for other vital functions. For an instance, the Zero-communications tags can attach to lost items to locate them easily over a long distance. And that too, without ever charging them.
Check out: NTC VoLTE Arrives In OPPO Smartphones: Find The Compatible Devices
Battery-Free gadgets to unlock new characteristics
For now, most of the current devices rely on the battery for the longevity of their uses. But despite advances, it has not met the demand of users for "more" longevity. The battery issues still mean problems in the devices' size, production cost, lifespan, and added cost for maintenance.
However, OPPO's Zero-Power Communication technology rids the need for a physical battery and instead uses ambient radiofrequency for power. OPPO says this technology will have applications in warehousing, logistics, agriculture, and wearable, including others.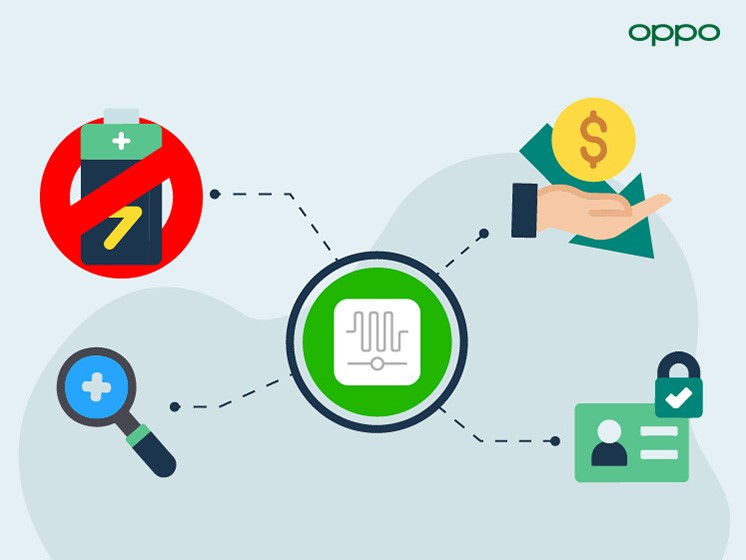 "From the first to the fourth generations of mobile telecommunications technology, the telecommunications industry has gone through four technological leaps — from analog to digital, to data, and finally to broadband. Each of these leaps has been designed to deliver faster data transmission rates; however, over the next decade, looking at 5G technology and even further afield, we no longer believe that data transmission will be as big a driver in telecommunications technology. Instead, we believe that technology should evolve to deliver greater convenience and sustainable value for society as a whole. Zero-Power Communications technology offers a means for electronics manufacturers to remove batteries from their products, reducing their costs and environmental impact in the process. As such, Zero-Power Communications is one of our core focus areas as we move into the B5G/6G generation," said Henry Tang, OPPO's Chief 5G Scientist.
Related: Oppo's 6nm Imaging NPU MariSilicon X Unveiled | 4K, AI HDR Video Support
3 different approaches
There exists passive communication technology in radio frequency identification (RFID). But it suffers from shortcomings such as short communications distance, low efficiency, small system capacity, etc. This has rendered it nearly impractical for large-scale implementation.
In contrast, OPPO's zero-power devices will get their energy from radio signals. This includes TV towers, FM towers, cell towers, and WiFi access points (APs). Devices "can modulate ambient radio signals with its own information and transmit signals outwards in a process as backscattering communications."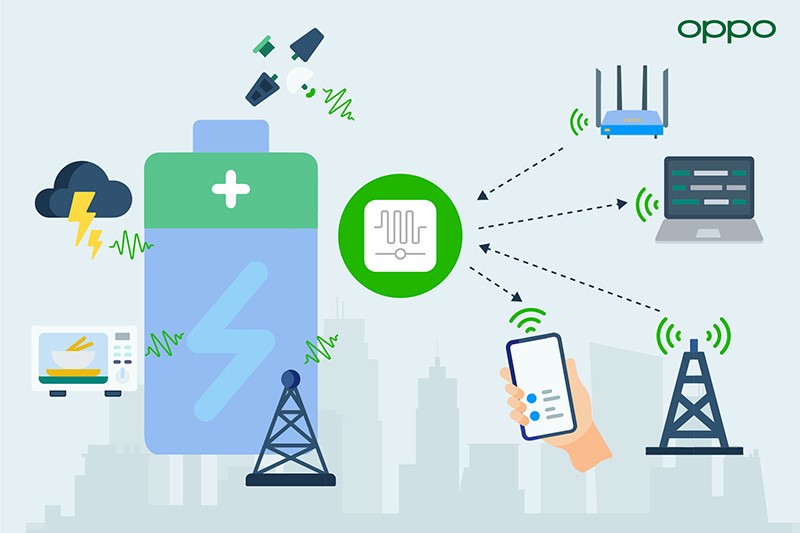 It's noteworthy that OPPO"S Zero-Power Communications Networks considers the coexistence of Zero-Power communication systems and existing 4G/5G systems.
The company says this technology is constructed in a framework using cellular communications, sideline communications, or both in hybrid. Meanwhile, Cellular based zero-power technology will have major industrial sensor network applications.  The sideline-based approach will be more fitting to low-cost, short-range communications, such as wearables, or smart home devices.
Likewise, the hybrid approach uses both cellular and sideline communications. It will allow for unlocking more applications to exploit the technology in the future.
OPPO's Zero-Power Communications for 6G
OPPO has already demonstrated the feasibility of the tech's concept for future communication networks. Besides, the company is proposing the tech 3GPP and promoting it at FuTURE, ad ICCC conferences.
Last year in September 2021, OPPO organized a Zero-Power Communication forum by inviting academic, and industry organizations to discuss its uses.
Recently, developers have made new strides in 6G cellular standards. OPPO sees its Zero-Power communication to work with 6G's core technologies such as Reconfigurable Intelligent Surfaces, Symbiotic Radio, Non-Orthogonal Multiple Access (NOMA), and AI to fully realize its wireless potential.
Check out: Oppo Mobiles Price in Nepal | Latest update
Leading the innovation
So far, OPPO has published two white papers on this technology – Zero-Power Communication white paper, and a 6G AI-Cube Intelligent Networking White Paper.
With this technology, OPPO adopts the motto "Technology for mankind, kindness for the world, and seeks a commercial launch of this tech within the next 3 to 5 years."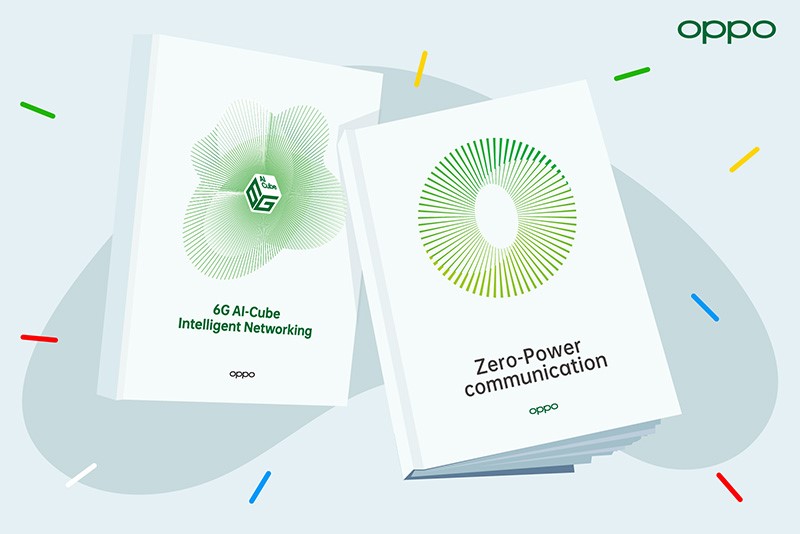 As OPPO builds on its momentum for its battery-free world with Zero-Power Communication technology, we could soon see consumer electronics' long-sought feature substantiating.
Do you believe battery-free technology can be as effective to meet our needs? Do offer your opinions in the comments below.