Apple is reportedly working on a monthly iPhone subscription service that will enable ardent lovers to lay their hands on shiny Apple handsets. Bloomberg expects the US phone maker to launch the service later this year.  
But it won't be limited to iPhones only. The service will allow people to trade in the monthly fees for other Apple hardware too.
For a company selling iPhones at full cost, also through installment, it will be a major strategy shift. This also makes sense as Apple remains stubborn to drive down its cost, people could consider getting an iPhone for a month to try out a posh device experience. Likewise, this could play into the flagship phone maker's favor as more people could come aboard on a monthly subscription program.
iPhones are already running a kill in global smartphones. Counterpoint even reported that iPhones helped 5G smartphones surpass 50% market share last quarter. Getting an iPhone for a few bucks instead of hundreds of dollars would be potentially appealing to many iPhone lovers.
Monthly iPhone Subscription Service Differes from installments pay
People who buy iPhones in installments reach the total amount in 12/24 months. But the monthly subscription would slightly differ. In it, handset owners' won't pay the money split between months of the phone's original cost. Rather, they will pay a monthly fee which entirely depends on which device a user chooses.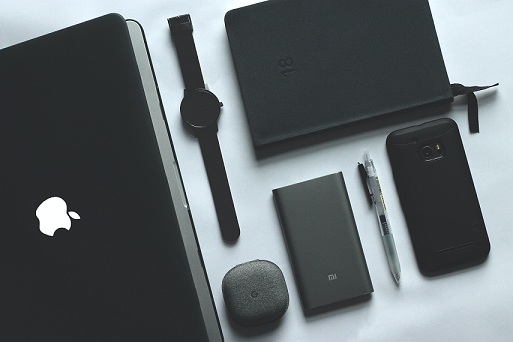 Additionally, Bloomberg reports Apple might allow users to swap their devices for newer handsets. Once a year, the company launches new versions of its premium tier phones once a year for iPhone, iPad, and wearables.
Also check out: iPhone 13 and iPhone 13 Mini Price In Nepal
Get an iPhone with the same Apple ID
The monthly iPhone subscription service will be similar to subscribing to iCloud storage or Apple Music on a timely basis. Apple will allow its customers to use the same Apple ID and App Store account to get an iPhone on a monthly subscription.  
The scheme will add Apple hardware to its One bundles and AppleCare support plans which allow cloud storage, Fitness+, Music, and others service subscriptions for monthly fees.
The users would process their subscription via their Apple account or on the company's website. The users can pay via credit or debit cards as they are integrated into users' Apple accounts.
The monthly subscription service could launch towards the end of 2022, or in 2023. But there is still a chance Apple would scrap the scheme. So far, there is no concrete news on this but we will update all here to let you know more. Don't miss: iPhone 13 Pro Max Wins The Best Smartphone Award at MWC 2022
The monthly subscription plans will open doors to many to get an iPhone who has been deprived of it for cost reasons. The monthly payment structure would be convenient to many and allow iPhones to experience a convenient charging scheme.
If Apple does launch the monthly subscription for iPhones, it would be alluring to many phone lovers as it rids the obligation for large payments. Apple is notorious for not producing mid-range phones like Samsung and Xiaomi. But the monthly subscription could serve as one exceptional channel to let consumers get an iPhone and also help boost the revenues for the American company.
Would you buy an iPhone if you had a chance on a monthly subscription service? Do share with others in the comments below.