Government-backed telecom company Ntc has started mobile network in Raghuganga Gaunpalika of Myagdi district. With the launch of GSM mobile service, the locals of Chimkhola 7, and Kuinemangal 8 can enjoy high-speed mobile internet and voice for the first time in the area.
The service began after Nepal Telecom (NTC) erected a temporary base station on Pustibang hill of Chimkhola. At the moment, the operator is serving 2G for voice, and 3G for the internet.
This now enables the locals to access voice and the internet on their mobile phones. Prior to this, no mobile services had reached the remote region of Raghuganga Gaunpalika in the Myagdi district. The villagers had to set out far and wide to receive signals. Thanks to Ntc, they can finally leave all these inconveniences behind.
Ntc Office Incharge of Myagdi, Damodar Simkhada said telecom service has started with the setup of a temporary BTS on a utility pole used for power cables. "For now, we have installed hardware on a utility pole. But the contract for a permanent tower is already in place. Besides, the work for the foundation for the tower construction is also complete. We will deliver service from a permanent tower soon," he said.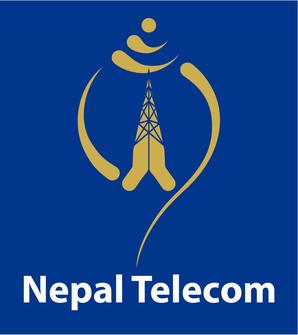 Ntc has a plan to set up a permanent 25-meter-long tower on the Pustibang hill. It lies 2,600 meters above sea level.
Also read: 2G, 3G, 4G, 5G Mobile Network Explained
4G mobile network in Raghuganga soon
With Ntc starting mobile network in Raghuganga, the locals can access high-speed internet and voice. But 4G is not yet available. However, Chimkhola ward chief Thak Bahadur Paija says Ntc will launch 4G broadband service when the permanent tower is built. He added that a building is being built around the tower structure to store vital telecom equipment.
With the service launch, people of Jaslabang, Patlekhet, Gaudamuni, Nagaldanda, Dhand, Patlekhark, and other areas of Chimkhola will get mobile internet and voice service. Check out: Ntc Reaches 1 Crore Users Milestone on 4G Network
Before this, the locals suffered much from telephone calls in the absence of a nearby cell tower. Now, they can browse the internet and also make calls with their phones at home.
Nepal Telecom has made the 4G expansion one of its key priorities in recent years. It has helped bring mobile services to remote areas as well as tourist hotspots. This has contributed to bridging the digital divide as well as boosting the local economy. The operator is also heading for 5G trials later this year.
Don't miss: 3G vs 4G, which mobile network to prefer?
What is the state of 3G or 4G in your area? Does it deliver a satisfying performance? You can share in the comments below.