Nepal's prominent digital wallet Khalti is celebrating its 6th anniversary today on January 26th, 2023. The company started its service in 2017 with the quest of digital transformation in basic payment for its users. Since then, Khalti has consistently dedicated itself to pursuing its vision of realizing financial inclusion with innovation. As the fintech giant enter into its 7th year in service, it expressed gratitude to all the users, regulators, agents, and merchants who stood with it on its six-year journey.
A 'Khalti Membership' starting to celebrate the 6th anniversary of Khalti
Khalti is marking its 6th year anniversary with the tagline 'K Cha, Khalti Cha', and will unveil the 'Khalti Membership' on February 1, 2023. The membership consisting of 'Khalti Club' & 'Khalti Pro' is a subscription plan which comprises exclusive offers and deals for users. Likewise, it is also offering anniversary offers and giveaways provided by different service providers and merchants who are Khalti partners.
For this glorious occasion, Khalti has not left a stone unturned to stir a buzz on its social media pages to celebrate the day.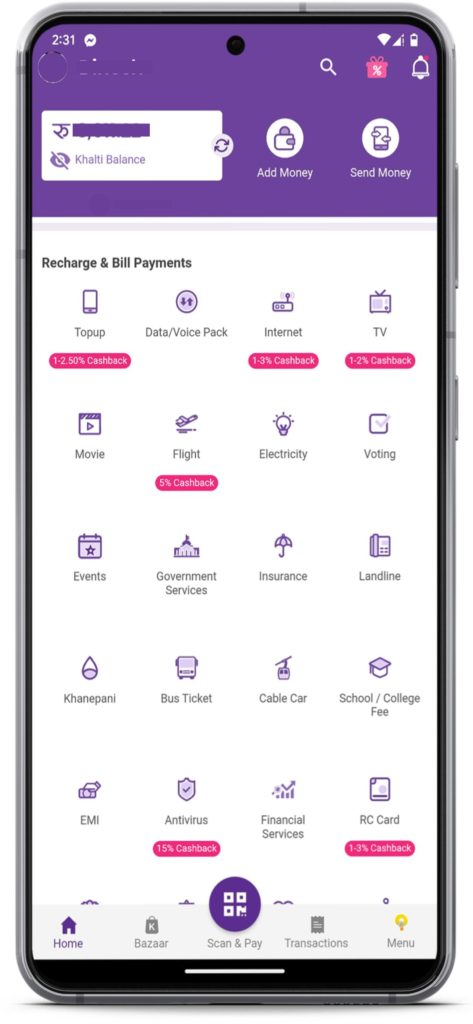 Khalti is a licensed payment service provider (PSP). Apart from being a mobile wallet, it has also created a strong brand presence over the years identifying itself as a 'young and trendy brand'. Its communication and visibility are centralized in a way that is easily relatable to the young generation.
Khalti has taken best efforts to make the brand suitable for all age groups. The catchphrase of this year 'K Chha, Khalti Cha' is relatable in Nepali day-to-day conversation which translates to 'What's up?'. Moreover, it has alternative interpretations for the brand. The word 'K' stands for 'Khalti' and 'Chha' as for '6th Year of Khalti'. It also means 'I have Khalti'.
Also read: How to Pay NEA Electricity Bill Online From Khalti?
Pursuing to be a Lifestyle Brand
Khalti is moving forward with more goals. Currently, it is working on making the Khalti app a Lifestyle Brand app for all age groups. The wallet launched the 'Khalti Quiz' a few months ago for people of all ages to enjoy. The quizzes are engaging, interesting, and informative. Moreover, there are extra benefits to offers and coupons.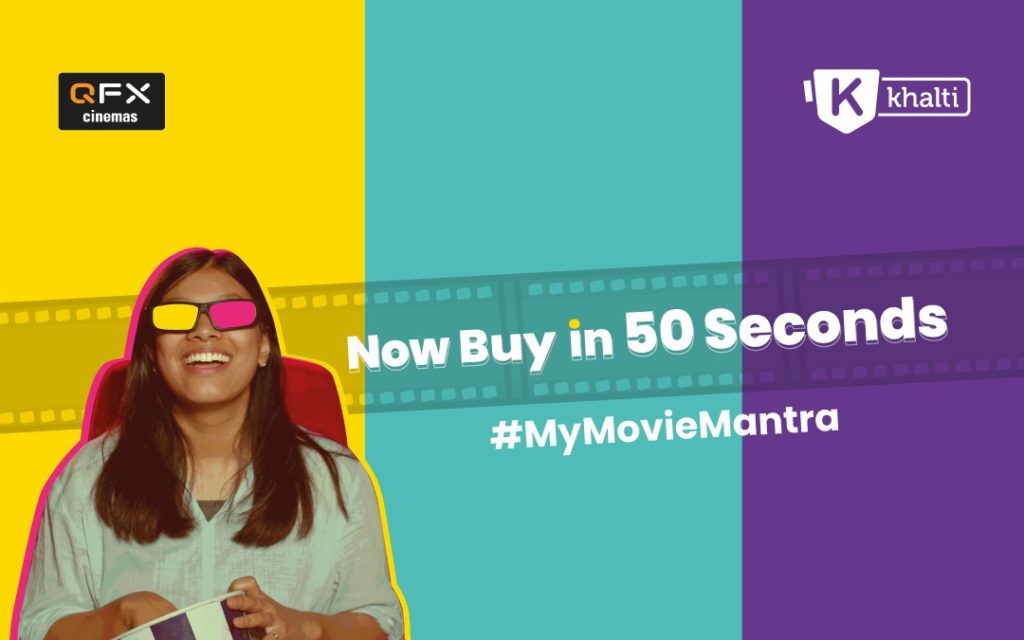 As per the company, 9,000 active users play Khalti Quiz regularly. It has also begun huge promotions with Movie Tickets introducing #MyMovieMantra. With the service, users can buy movie tickets in just 50 seconds via the Khalti app.
Don't miss: QFX Cinemas and Khalti Partners | Buy Movie Tickets Directly
Additionally, Khalti is launching two new features 'Khalti Pro' and 'Khalti Club' in February with an aim to make it a go-to app for movies and event tickets. It has partnered with Nepali movies, and movie halls, and also features ticket purchasing service for popular events.
The company began its own launch through CAN Info-Tech in 2017 and made its first appearance by placing its ads on the tickets for the event. Six years later, Khalti is now partnering with events and movies after a dedicated structuring of the whole system all these years.
Speaking about its 6th anniversary, Khalti CEO Binay Khadka, expressed :
"We are proud to be here touching and transforming Nepalese life with digital financial services and we are beholden to everyone for your unceasing support and trust which have inspired us to do better tomorrow than today. We commit to offer you more innovative and impactful services for your convenience and delight".
Check out: Top Digital Wallets in Nepal
An innovation company
Having become one of the most popular apps/ digital payment service providers in Nepal, Khalti aspires to become a leading innovation company. From allowing basic utility payments to engaging the users with innovations within the app, it is committed to providing the finest experience to users.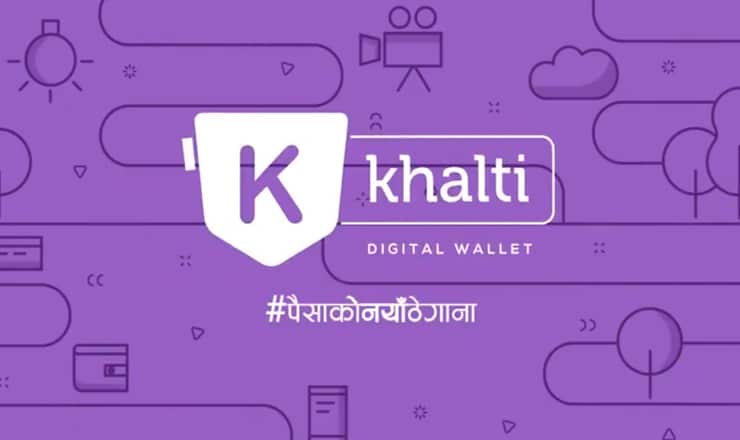 In the coming years, Khalti says more creative and innovative ideas are expected on the app. Khalti moves into its 7th year with a vital purpose to achieve financial inclusion through innovations.
Read this too: eSewa Marks 14th Anniversary, Brings a Host of Offers
In 6 years since its inception, Khalti has become the fastest-growing fintech startup in Nepal. The company boasts a 3 million+ user base and registers over 3 lakh transactions a day. Khalti has over 70k agents, over 60k merchants, and over 50+ banks and financial institutions in its network. Likewise, it also works closely with 1,100+ cooperatives. The leading digital wallet has 250+ employees throughout the country.
For its tremendous work in the digital transformation of the Nepali economy, Khalti has received various prestigious recongition. Last year, the company was awarded WITSA Global Innovation & Tech Excellence Awards 2022 under the category 'Digital Opportunity/Inclusion Award'. Likewise, it has also received ISO 27001:2013 certificate for Information Security Management Systems. Find out: Fonepay Integrated into Khalti, a New Fin-Tech Milestone
Nepalitelecom extends its best wishes to Khalti on its 6th anniversary and expects the company to remain a key driver for the digital transformation of Nepal in many years to come.
How is your experience with the Khalti app? Do share with us in the comments below.