Nepal Telecom (NTC)'s fiber service NT Fiber has suffered service disruption in Gumba Chowk, Nagarjun Municipality-1, Kathmandu. The telco's aerial cable was affected during cable management work carried out by the ward causing issues in Ntc's FTTH services. As a result, customers have been facing issues with their telephone, Internet, and IPTV services.
The company says it integrates equipment in its underground cable, aerial cable, fiber, etc to provide affordable services. However, while conducting infrastructure construction, expansion, relocation, and cable management work by local bodies, the company's infrastructures incur damage. As a result, thousands of customers suffer network issues.
In a similar fashion, Ntc says its telecom infra suffered damage during cable management work in Gumba Chowk, Nagarjun Municipality. Due to this, the customers since March 3 have been abruptly deprived of telephone, internet, and TV services. The telco provides Triple Play service which brings the three services via a single fiber cable.
Check out: Nepal Telecom Fiber Internet: Price, Speed, Offer, Packs
Ntc is disappointed over its fiber service disruption in Nagarjun due to construction works
Even though Nepal Telecom has repeatedly requested for cooperation and coordination to complete the infrastructure construction and cable management works without disrupting the telecommunication services, the company expressed its disappointment over the continuous service disruption from the ongoing construction works. It said, "We express our disappointment that even after repeatedly requesting for cooperation and coordination during structures construction and cable management work to avoid disrupting telecom services,  our infrastructures are still affected causing network outages." The company has requested all the responsible bodies to cooperate and coordinate with the company to complete their work without compromising highly essential telecom services.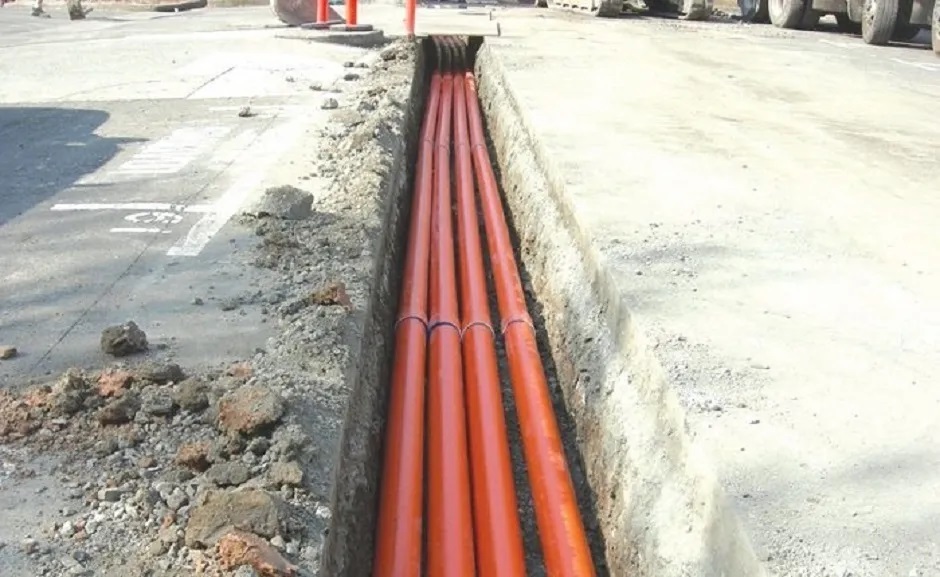 Shobhan Adhikari, Ntc spokesman said in the statement that the company is working on maintenance to restore the service. Likewise, Ntc has apologized for the condition where its customers couldn't get uninterrupted service and expected continuity to their subscriptions.
Recurring issue!
The network outage occurred just when Ntc suffered similar cases in various parts of the capital from infrastructure construction and maintenance works. It recently released a statement that the lack of cooperation in infrastructure works has led to service disruption in many parts of Kathmandu. Worse, recently, these types of development works are ongoing in many parts of the country. So, it seems more efforts are in need to avoid these issues for telecom service customers. Additionally, the pole rental issue also kept customers out of the internet in a number of instances. So in general, network disruption has become almost common which is an unfortunate precedent.
Internet service is one of the essential services and outages will be highly inconvenient to the subscribers and even for the government to continue its important services. Let's hope the concerned authorities pay heed to the suggestion.
Have you witnessed such issues with your telecom services lately? What suggestions do you have to avoid such mishaps? Do share in the comments below.