State-backed operator Nepal Telecom (NTC) has started its 4G service in the tourist areas around the Dhaulagiri Base Camp. The telco's high-speed broadband service has started benefiting the locals, domestic as well as foreign tourists around tourist and religious places of Baglung, Myagdi, Mustang, and Parbat.
Chief of Ntc office Baglung, Keshav Sharma said that 4G easily covers the area with 10 to 15 houses to the trail path, highway, and other important places. Users now are able to enjoy fast internet speed on their devices.   
"After 4G commenced, people have felt a sense of security," Mr. Sharma said, "Especially, users in Myagdi and Mustang have felt relief with the advanced mobile network in the events of rescue, pregnancy, and security for tourists."
Also read: Ntc 4G Coverage Reaches 98 Percent in Local Levels, Over 96 Percent Sites On-aired
Ntc brings 4G services around the Dhaulagiri Base Camp (DBC)
A base station at a nearby hill en route to Dhaulagiri Base Camp has brought 4G network live. It has helped people living in the northern part of Gurjaghat, and Dhorpatan uses telephone, mobile, and internet services.
The advantage of the service initiation in the area is that people won't have to climb up the hills to get network signals on their phones.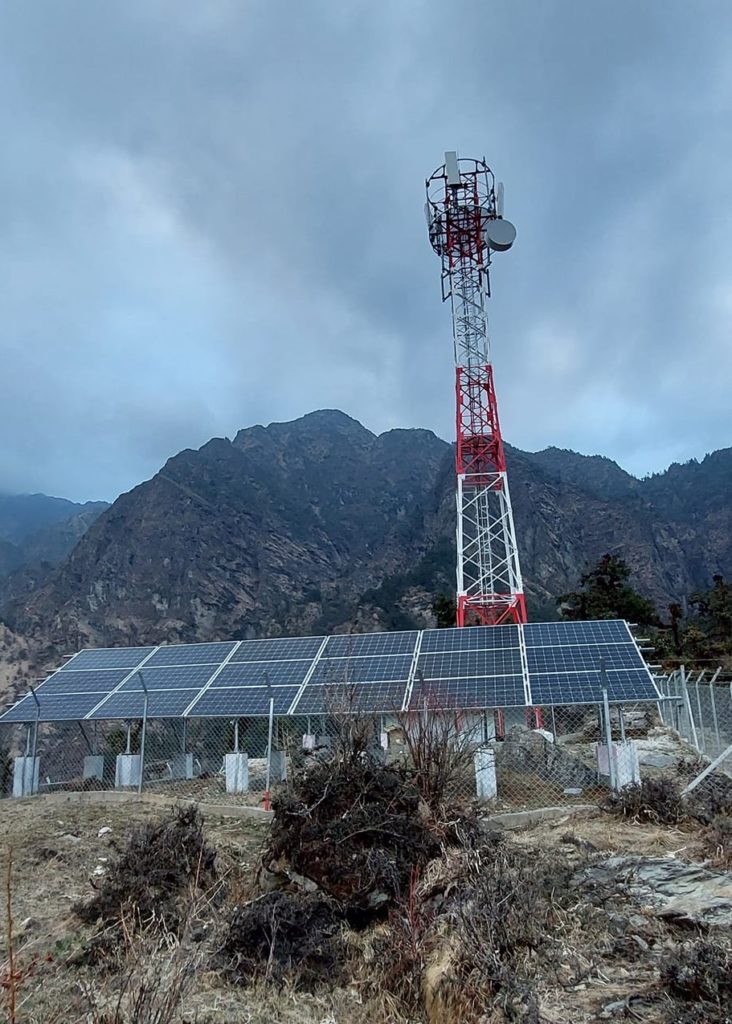 Ntc has been very active in expanding its 4G services in remote areas. Internet services have been already enabled in Muktinath, Lomanthang, Thorangla Bhanjyang, Patihalne of Rukum border, etc. Likewise, the telco has made its 4G services available in densely populated areas such as Lomanthang, Korala border, and Charang in Mustang. The operator extended its services to facilitate the tourists with connectivity which will also help the digital economy in the area. Don't miss: Ntc VoLTE service launched | How to activate
In Baglung, Ntc has set up 62 towers for 2G, 77 for 3G, and 54 towers for 4G services. In Myagdi, there are 22 2G towers, 21 3G towers, and 14 4G towers while in Parbat, 28 2G, 21 3G, and 26 4G towers are providing telecom services.