Chinese smartphone OEM Xiaomi's mid-range juggernaut Redmi Note 12 5G has surpassed the 1 million global shipment mark becoming the first Android smartphone to do so in 2023. The device combines rich specs with affordability which makes it a default choice for many smartphone buyers who don't want to break the bank and still want a premium smartphone experience.
To say that the Redmi Note smartphones are popular would be an understatement. The model is the first choice for most smartphone buyers in price-sensitive markets. Its popularity led Xiaomi to make Redmi its sub-brand in January 2019. Its exceptionally sound reception by consumers manifests in stats. As of September 2023, over 338 million Redmi smartphones have been sold all over the world. And despite the economic recession, and subdued smartphone market, Redmi has created quite a stir with its Redmi Note 12 5G device outperforming all its Android siblings. The device crossed over 1 million shipments in 2023.
Xiaomi made the announcement on its official X (formerly Twitter) handle. "We're thrilled to share that the #RedmiNote12 5G has set a blazing record as the fastest Android smartphone to surpass 1 Million shipments in 2023," said the company. This data takes into account the shipment figures from January to July 2023, a period of seven months.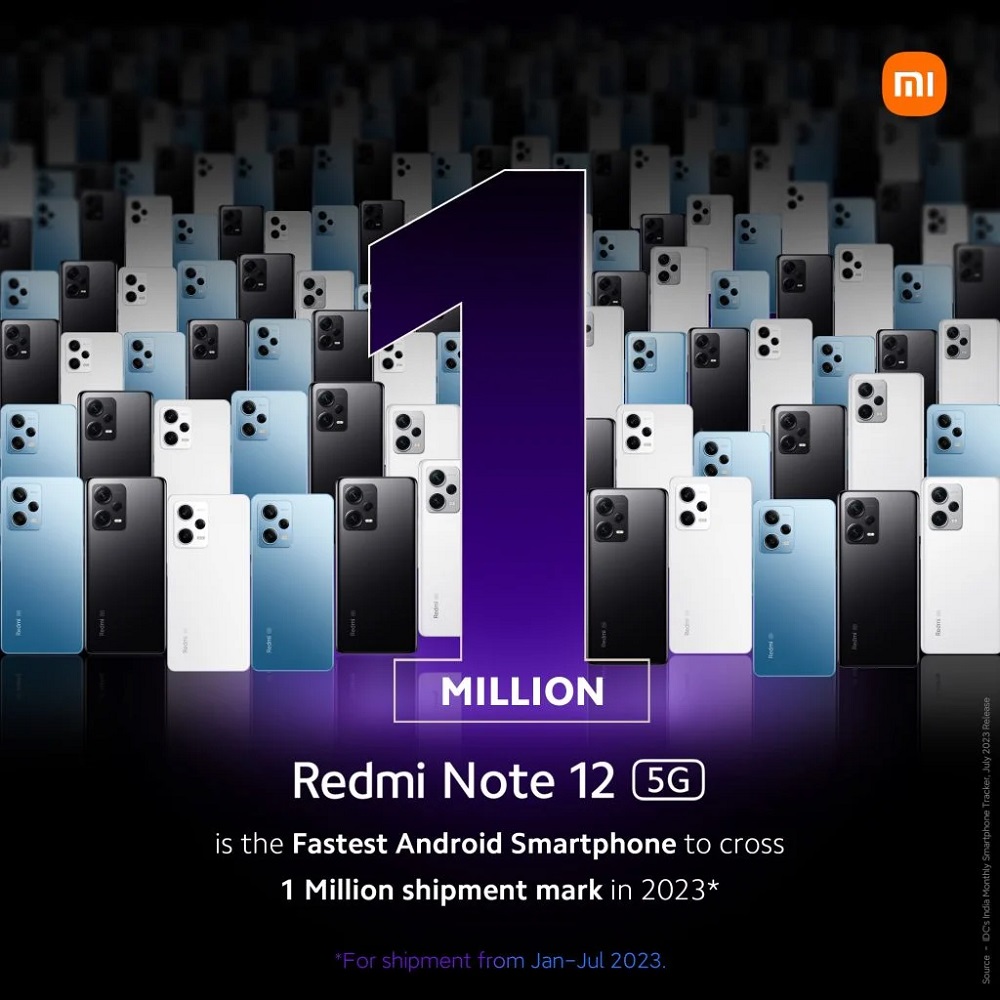 Redmi Note 12 5G is a hot pick thanks to its features and budget
Released in January 2023, the Redmi Note 12 5G device boasts more than decent specs with an appealing price. The device supports a 120Hz AMOLED display and 5G connectivity with its performance powered by Snapdragon 4 Gen 1 chip. Likewise, the phone features a 33W fast charging and has a 48 MP triple camera configuration all making it a formidable choice on a budget. Xiaomi is the leading smartphone brand in Nepal with a 25.93% market share as per Statcounter. Also read: Xiaomi MIUI surpasses 600 million active users monthly worldwide
The Redmi Note 12 5G is available in Nepal with its price starting at Rs 29,999. You can buy the smartphone from any authorized Xiaomi store across Nepal.