Worldlink Communications, the leading Internet Service provider in Nepal, has collaborated with PUBG Mobile, a popular battle royale game worldwide, to enhance the mobile gaming experience for millions of players in Nepal. So, let's know more about this partnership here. 
Read: Worldlink Internet Packages, All The Offers, and Price
WorldLink Collaborates with PUBG Mobile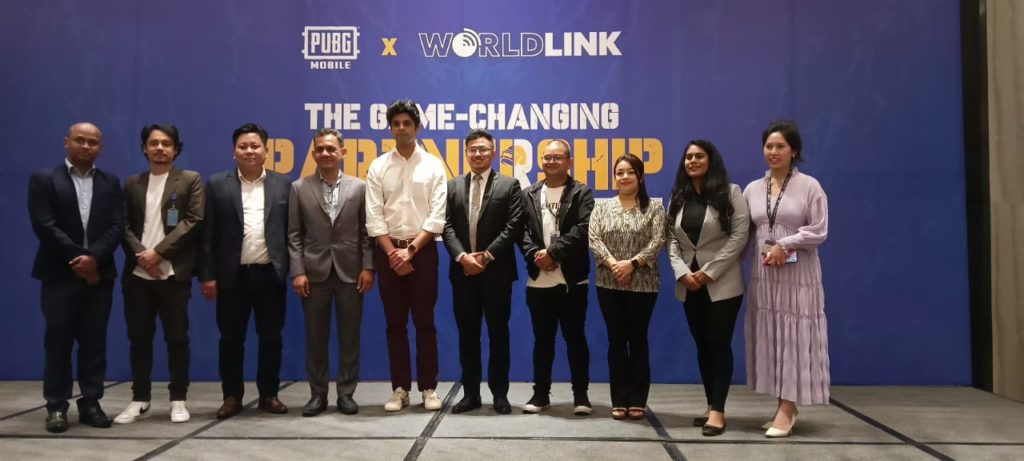 PUBG Mobile
PUBG Mobile is a battle royale game for mobile devices. It was created & published by the subsidiary of Bluehole, a South Korean video game company, known as PUBG Corporation. It made its debut in 2018 and quickly gained massive popularity worldwide, drawing in millions of players. The game features up to 100 players who parachute onto an island and engage in combat until only one player or team remains, utilizing various weapons & equipment found throughout the game. The game's success has spawned the emergence of an esports scene, with tournaments and professional players competing for lucrative prizes.
Improved Network Infrastructure for Seamless Gameplay
Through their collaboration, WorldLink & PUBG Mobile aims to bring about a revolution in the mobile gaming experience for millions of users. WorldLink's advanced network infrastructure and state-of-the-art technology will guarantee uninterrupted gameplay for PUBG Mobile players, regardless of their location or device. The partnership will also provide users with faster download and upload speeds, leading to reduced latency and improved overall performance. WorldLink will provide the necessary infrastructure to support the ever-growing user base of PUBG Mobile, resulting in faster response times and a seamless gaming experience. With WorldLink's cutting-edge technology and state-of-the-art network infrastructure, players can enjoy uninterrupted gameplay, even in remote locations.
Tencent South Asia's Paarth Sharma Statement 
Paarth Sharma, the Assistant Producer of Tencent South Asia Publishing, expressed the significance of the partnership with WorldLink. Sharma stated that Nepal is an essential market for them, not only due to the game's popularity but also because of the local talents. He mentioned notable players such as DRS, DeadEyes Guys, Skylights Gaming, and T2K who regularly showcase their skills in their global esports events. Sharma noted that this partnership will provide opportunities for the gaming community to grow and thrive professionally.
He also emphasized the pleasure he and his team take in seeing star creators like CR7 Hora and 4K gaming develop and prosper. Tencent's focus is not only to entertain but to help the gaming community grow professionally, & they saw WorldLink as an ideal partner to realize this goal. The partnership's primary objective is to make mobile gaming in Nepal the most significant success story in South Asia, and Sharma believes that this is only the beginning of an exciting journey.
Impact on the Nepalese Gaming Community:
The gaming community is growing rapidly in Nepal. The partnership between WorldLink & PUBG Mobile will impact the community in a positive way. The partnership will not only improve the overall gaming experience but also bring opportunities for Nepalese players to compete in global esports events.
Statement from WorldLink
Keshav Nepal, CEO of WorldLink, expressed excitement over the partnership with PUBG Mobile. He stated that WorldLink's extensive network coverage and advanced technology will ensure that players can enjoy the game without any disruptions, providing a seamless and immersive gaming experience.
During the Q&A session, a question was raised about the payment gateway for premium PUBG Mobile features in Nepal. While Mr. Paarth Sharma did not provide a clear answer. We speculate that PUBG Mobile may introduce an official payment gateway in Nepal. This would allow users to access premium features of the game through the platform. 
Check out: Best ISPs in Nepal; With Packages, Price
Final Thoughts
The partnership between WorldLink and PUBG Mobile is expected to take the mobile gaming experience in Nepal to the next level. With WorldLink's advanced technology and PUBG Mobile's dedication to providing the best gaming experience, this collaboration is set to become a huge success.
So, what are your thoughts about this partnership? Share your views in the comment section below.