It has been around two months that the audition round of Nepal Idol has started from Pokhara. After the audition round in several other cities, they brought hundreds of beautiful singers to Kathmandu, for next round. After duet round and theater round, they bid farewell to many, resulting in very few final participants. It is the first time that such international franchise of music competition landed here in Nepal. This week, Top 18 singers are out, after the solo music performance in theater round.
The Nepal Idol show is the most popular television program currently here in Nepal. The live videos broadcast and the YouTube streaming of the official and non official videos have fully covered the recent trends of video viewing in Nepal. This show has done a revolution in promoting the Nepali songs and the emerging Nepali talents across the country.
With the Facebook status in official Nepal Idol page, they ask people to vote for their favorites in the list.
List of Top 18 Nepal Idol participants.
They provide the list of Top 18 Nepal Idol participants along with the code number of each artists. They also include the latest round solo performance with the live band. Here is the list of the Top 18 singers in Nepal Idol along with their code.
| | | |
| --- | --- | --- |
| S.N | Name of Nepal Idol participants | Code Number |
| 1 |  Afsar Ali |  Code 01 |
| 2 |  Bidhya Tiwari |  Code 02 |
| 3 |  Buddha Lama |  Code 03 |
| 4 |  Kengal Mehar Shrestha |  Code 04 |
| 5 |  Manoj thapa Magar |  Code 05 |
| 6 |  Menuka Paudel |  Code 06 |
| 7 |  Nishan Bhattarai |  Code 07 |
| 8 |  Pragya Shree BK |  Code 08 |
| 9 |  Pramila Rai |  Code 09 |
| 10 |  Pratap Das |  Code 10 |
| 11 |  Pratap Lama |  Code 11 |
| 12 |  Rahul Bishwas |  Code 12 |
| 13 |  Sagar Ale |  Code 13 |
| 14 |  Sandhya Joshi |  Code 14 |
| 15 |  Sujata Pandey |  Code 15 |
| 16 |  Suraj Tamang |  Code 16 |
| 17 |  Suraj Thapa |  Code 17 |
| 18 |  Ulson Shrestha |  Code 18 |
Also read: How to activate 4G and put 4G mode in Ntc and Ncell.
How to do the Nepal Idol voting?
Before they have only specified the top 18 Nepal Idol singer and their code numbers. Now they say the voting of favorite singer among Top 18 Nepal Idol contestants is from SMS. We have also speculated the same as before.
For the national voting of Nepal Idol, the procedure of the voting is as below.
You need to type the code number of the respective favorite singer and send it to 35225.  You can find the code of the Top 18 Nepal Idol singer above in the table.
For international voters, you need to visit the Nepal Idol official apps. Click here to download the android app.
Like us for Telecom news, information, offers of 2G, 3G and 4G in Nepal.
When can we vote for Nepal Idol?
The voting line will be opened for the specified period. You can vote for your favorite Nepal Idol contestant from 22nd June, 8:45 pm to 23rd June 2017, 12 pm. The date in Nepali calendar is from 8th to 9th, Asadh 2074.
Update: The top 18 were divided into two groups of 9 each. The first 9 already performed and six out of them are already selected to Gala round. Next week, on June 29 (Ashad 15, Thursday) there will be similar performance and voting for another group of 9 participants. Among which, six will go to next round, making Top 12 in Gala round of Nepal Idol.
Top Six selected so far from first group.
Nishan Bhattarai 2. Buddha Lama 3. Kenjol Shrestha 4. Menuka Poudel 5.Suraj Thapa 6.Rahul Bishwas
Also read: Ncell International call pack.
Teletalk is the national voting partner of the Nepal Idol, which is also the first company to provide VAS ( Value added service) in the country.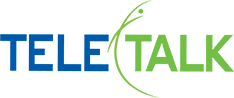 We can expect Buddha Lama, Suraj Thapa, Nishan Bhattarai, Menuka Paudel to be in the Top favorites in Nepal Idol 2017. Then comes the role of Judges who will also put their votes for their favorites, to make them winner. The excitement will increase more in coming days.
If you have your favorites in the show, do mention it in the comments and will you participate in the Nepal Idol voting.